— -- The judge who will preside over Bill Cosby's retrial on sexual assault charges offered the comedian his condolences for the death of his daughter before rejecting Cosby's attorneys' attempt to get the case tossed.
Shortly after Cosby entered the Montgomery County Courthouse in Norristown, Pennsylvania, Monday, Judge Steven T. O'Neill addressed the 80-year-old defendant, saying, "My condolences."
Cosby -- whose 44-year-old daughter, Ensa, died on Feb. 23 from renal disease -- stood and said, "Thank you."
Prosecutor Kevin Steele immediately requested O'Neill throw Cosby's new legal team, led by celebrity lawyer Tom Mesereau, off the case, contending they acted recklessly by falsely claiming prosecutors hid or destroyed evidence.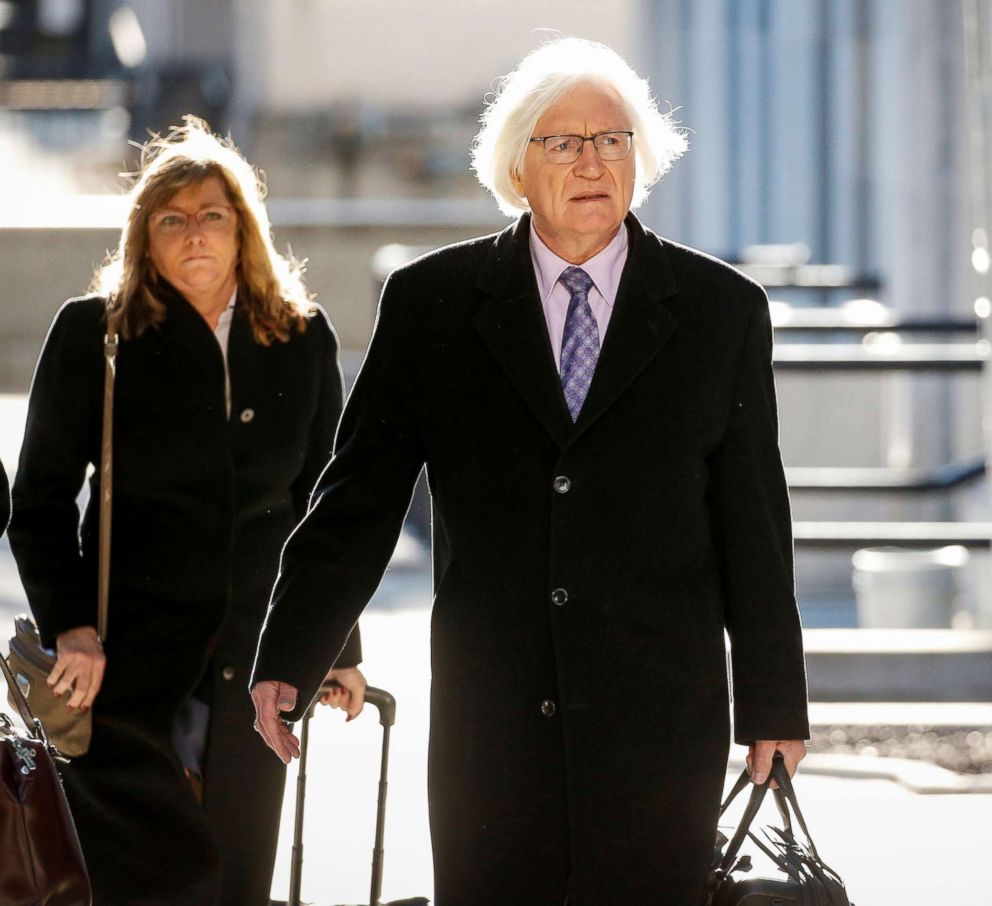 O'Neill rejected the request, but told Mesereau that he considered Steele's allegations to be "serious."
"We have to move forward and I don't have a sufficient record of Mr. Steele's concerns," O'Neill said.
Cosby is facing a retrial on sexual assault charges stemming from an alleged 2004 attack on Andrea Constand -- the former director of operations for the women's basketball team at Cosby's alma mater, Temple University.
His first trial ended in a mistrial last June when a jury could not reach a verdict.
Jury selection for Cosby retrial is scheduled to begin on March 29 and opening arguments are slated for April 2.
During the first trial, Constand testified that Cosby drugged and sexually assaulted her while she was unconscious at his home in 2004. She described Cosby as "somebody I trusted. A mentor."
Cosby has denied the accusations, saying that any drug taking or sex was consensual.
For the retrial, prosecutors are asking to call up to 19 women who have made similar claims against Cosby to show an alleged decades-long pattern of sexual violence.
Defense attorneys argued today that the case should be dismissed due to lack of evidence and that allegations by Constand should be barred because of the state's statute of limitation rules.
Cosby was arrested on Dec. 15, 2015, and prosecutors contend the three felony charges of aggravated indecent assault were filed within the state's 12-year statute of limitations law.
Defense attorney Rebecca James disputed Constand's testimony that she was assaulted sometime in January 2004, saying the time was inconsistent with her travel and communications records.
Specifically, James told the judge, Constand "claims that [on the night of the alleged assault] she called Mr. Cosby's Pennsylvania home … because she had to be let in."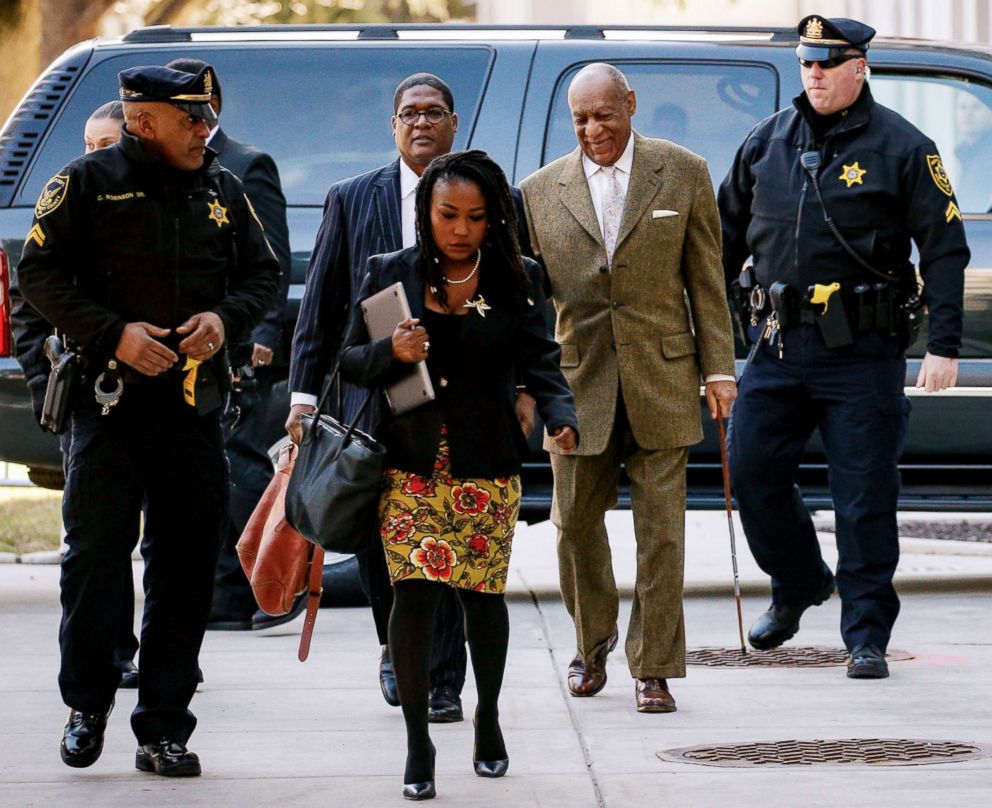 But, James said, according to Constand's phone records "there's not a single phone call [from her phone to Cosby's house] in the entire month of January."
"We have her own travel records that show she was not [in Pennsylvania] on certain dates in January. Her own records and Mr. Cosby's phone records don't support that this occurred," James added.
O'Neill noted that in a deposition Cosby said he and Constand had consensual sex at his home around January 2004, although he wasn't sure about the date.
"He said January 2004, but now he's saying, 'Oh, I was mistaken,'" O'Neill said, suggesting that Constand should not be locked into the date she says Cosby assaulted her.
O'Neill denied the defense's request to dismiss the case, saying, "This is a matter that will be determined by the jury ultimately."
He said he would issue a written decision on whether to allow the testimonies of 19 other women who have accused Cosby of drugging and sexually assaulting them.
"All these instances involved shared similarities that bring them under the confines of a signature, or a common scheme or plan," prosecutor Adrienne Jappe told O'Neill.
Cosby denies all allegations.