A Florida judge told lawyers for Casey Anthony today that he will leave it up to the jury to decide whether she should be sentenced to death if convicted of her daughter's murder.
Judge Stan Strickland issued his ruling while rejecting a motion by Anthony's legal team to eliminate the death penalty in the case. Defense lawyers said prosecutors were using the possibility of the death penalty to seat a "conviction-prone" jury on the case.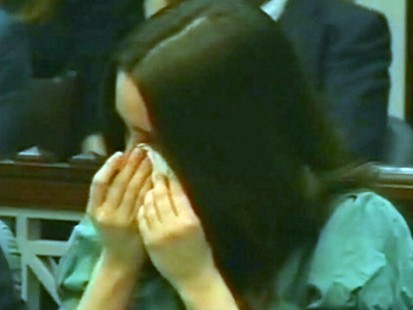 Anthony, 23, has been charged with the
death of her 2-year-old daughter Caylee
. The child's body was found
a year ago, in December 2008
. Caylee disappeared in June 2008, but wasn't reported missing until a month later.
Strickland said the issue of whether to sentence Anthony to death if she is convicted is best left up to the jury.
"While the quantum of evidence sufficient to seek the death penalty will virtually always be an issue, that matter is generally best left for the jury," Strickland wrote in his ruling, according to ABC News' Florida affiliate WFTV.
Anthony has pleaded not guilty. She claims the child's babysitter kidnapped the toddler. Investigators have been unable to locate the babysitter or determine that such a person exists.
Her lawyers later argued in court that former meter reader Roy Kronk, who discovered Caylee's body less than a mile from Anthony's Orlando home, could have played a role in the girl's death.
The autopsy report, which was released in June, showed that duct tape was wrapped around Caylee's head from the bottom of her chin to over her nose.
The FBI concluded the duct tape found on Caylee's mouth and tape found in the Anthony's garage may have come from the same roll, but state documents released in October showed otherwise.
After interviewing Kronk's ex-wives and family members, Anthony's attorneys claimed in a motion that Kronk is "equally as likely to be responsible for the death of the child."
Prison Officials Can Continue Videotaping Casey Anthony
Earlier this week, Strickland denied a defense motion to stop videotaping Anthony in jail.
Casey Anthony was arrested and released a number of times last year on various charges, including child neglect and lying to investigators. She was officially named a suspect in her daughter's disappearance Oct. 2, 2008, and charged with first-degree murder Oct. 14.
Anthony repeatedly misled and lied to police in the course of their investigation, according to investigators.