A New York City judge imposed a protective order Monday in the Manhattan district attorney's criminal case against former President Donald Trump that is meant to ensure evidence shared by the DA's office doesn't wind up on the internet.
Trump pleaded not guilty last month to 34 felony counts of falsifying business records in connection to what prosecutors call an "illegal scheme" to influence the 2016 presidential election by directing his then-personal attorney Michael Cohen to pay $130,000 to adult film actress Stormy Daniels to prevent her from publicizing a long-denied affair with Trump.
Trump reimbursed Cohen through a series of monthly checks, which prosecutors say resulted in falsified business records in order to disguise the true purpose of the payments.
"Any materials and information provided by the People to the Defense" during the trial "shall be used solely for the purposes of preparing a defense in this matter," the order, signed by Judge Juan Merchan, said.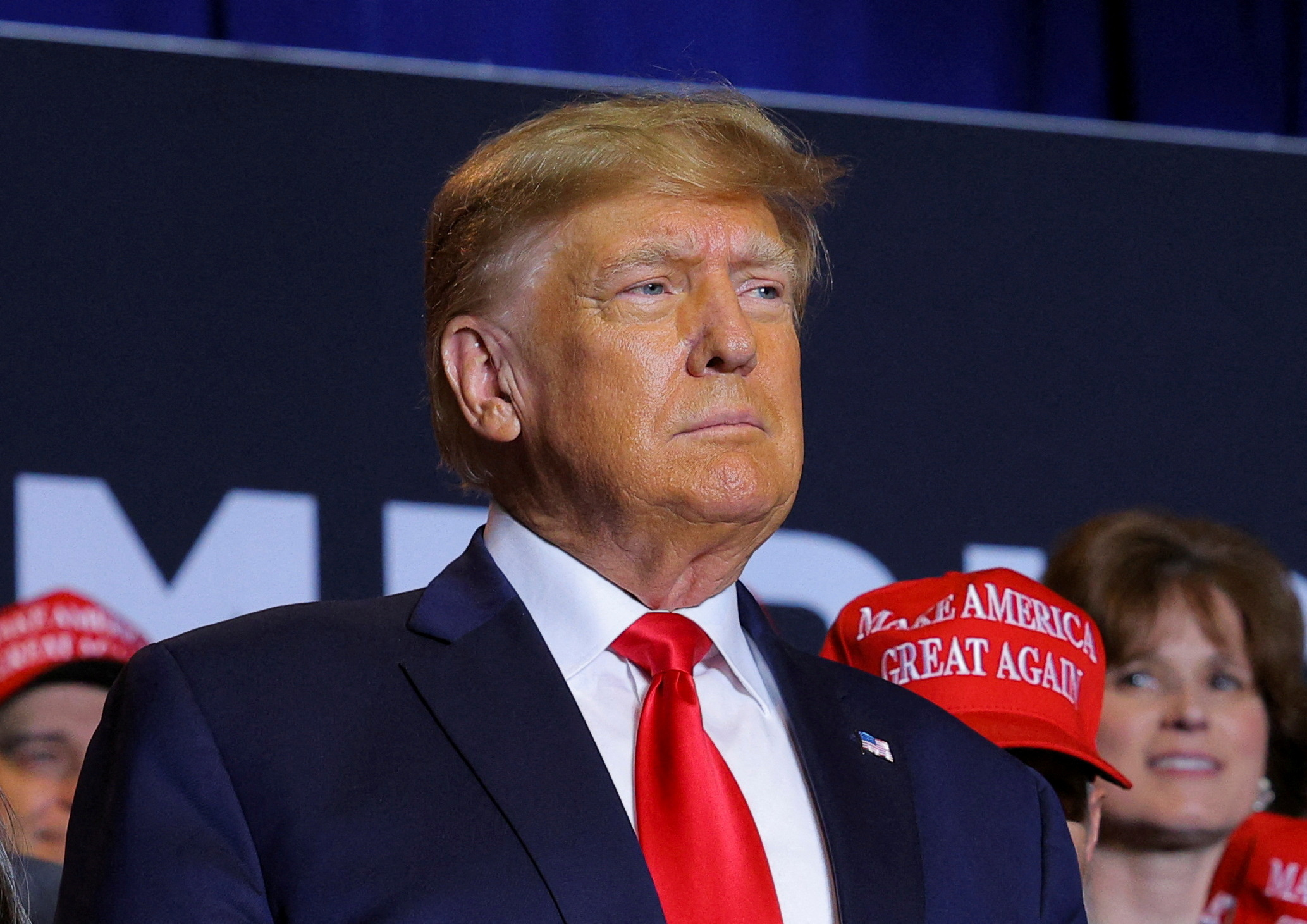 The order said that "any person who receives the Covered Materials shall not copy, disseminate, or disclose the Covered Materials, in any form or by any means, to any third party including, but not limited to, by disseminating or posting the Covered Materials to any news or social media platforms, including, but not limited, to Truth Social, Facebook, Instagram, WhatsApp, Twitter, Snapchat, or YouTube, without prior approval from the Court."
Prosecutors sought the protective order because of what they called Trump's "extensive history" of making inflammatory remarks about witnesses, prosecutors and others associated with legal matters pending against him, assistant district attorney Catherine McCaw said at a hearing last week.
Merchan made clear the order does not stop Trump from speaking generally about the case on the campaign trail as Trump runs for a second term as president.
"I'm straining to give him every opportunity to make his candidacy," Merchan said at last week's hearing. "This is not a gag order."
Trump will be required to attend a virtual hearing during which the protective order will be read to him. Prosecutors sought the hearing, and the judge agreed, to make sure Trump understands the order.