Justice Department Weighing Federal Civil Rights Probe of Entire Baltimore Police Department
DOJ already doing federal civil rights probe into death of Freddie Gray.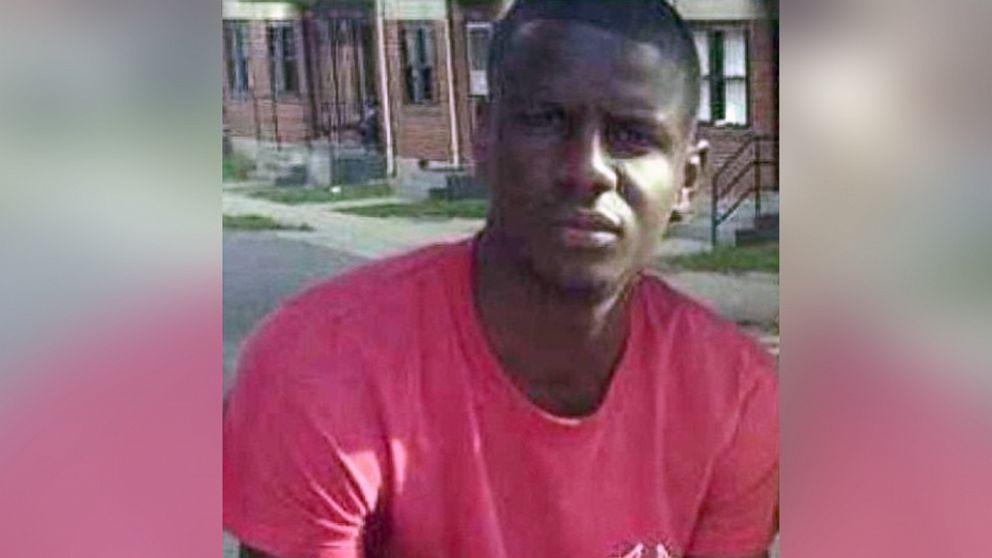 — -- The Justice Department -- which has already opened a federal civil rights probe into the death of Baltimore native Freddie Gray -- is weighing whether to launch a separate civil rights probe into the Baltimore Police Department more broadly, as it did with the Ferguson, Missouri, Police Department after the killing of unarmed teenager Michael Brown last year.
Earlier Wednesday, Baltimore Mayor Stephanie Rawlings-Blake urged the department's Civil Rights Division to formally look into whether the Baltimore Police Department engages in a "pattern or practice" of discriminatory policing.
Shortly afterward, Justice Department spokeswoman Dena Iverson issued a statement saying that Attorney General Loretta Lynch had received a request from Rawlings-Blake for the federal investigation and "is actively considering" it "in light of what she heard from law enforcement, city officials, and community, faith and youth leaders" during a visit to Baltimore on Tuesday.
She and other Justice Department officials also met with Gray's family, which Lynch called a "privilege."
The Baltimore Police Department did not immediately respond to a request for comment on the idea of a Justice Department inquiry.
While Gray was being taken into police custody on April 12, he sustained a spinal injury that ultimately killed him. Violent protests broke out early last week, but tensions have eased somewhat since the six officers involved in Gray's arrest were charged in his death. Prosecutors accuse them of failing to properly secure the 25-year-old when they placed him face down in a van, and of failing to respond to Gray's repeated pleas for medical help.
Michael Davey, an attorney hired by one of the officers who spoke on behalf of all six, said Friday after charges were filed, "These officers will be vindicated because they have done nothing wrong." He added, "No officer injured Mr. Gray, caused harm to Mr. Gray, and [they] are truly saddened by his death."
The Justice Department last month launched a criminal investigation into the circumstances of Gray's case, looking at whether any of the officers violated Gray's civil rights.
"We will continue our careful and deliberate examination of the facts in the coming days and weeks," Lynch said at the time.
On Wednesday, Rawlings-Blake said the police force in her city has made strides in recent years, but "continues to have a fractured" relationship with some of the communities it serves.
In March -- nearly seven months after a confrontation with Ferguson Police Officer Darren Wilson left 18-year-old Michael Brown dead -- the Justice Department released its "pattern of practice" investigation of the Ferguson Police Department.
The review uncovered racist emails sent by Ferguson officers, and it found 161 use-of-force complaints against Ferguson police from 2010 to 2014.
"As detailed in our searing report ... this investigation found a community that was deeply polarized; a community where deep distrust and hostility often characterized interactions between police and area residents," then-Attorney General Eric Holder said in a statement at the time.
He added that the investigation also found. "a community where both policing and municipal court practices were found to disproportionately harm African American residents; a community where this harm frequently appears to stem, at least in part, from racial bias -- both implicit and explicit; and a community where all of these conditions, unlawful practices, and constitutional violations have not only severely undermined the public trust, eroded police legitimacy, and made local residents less safe -- but created an intensely charged atmosphere where people feel under assault and under siege by those charged to serve and protect them."
In a news conference following the DOJ report on Ferguson in March, Ferguson Mayor James Knowles said the city had cooperated with the DOJ, received the results of the investigation and had already acted on changes, including diversity training for police and African-American hires. The city immediately placed three employees who allegedly sent racially-charged emails on administrative leave. One of the three was fired and an internal investigation was launched to determine the fate of the others.
"That type of behavior will not be tolerated," Knowles said at the time. "We must do better not only as a city but as a state and country."
ABC News' Jack Cloherty, Meghan Keneally and Dee Carden contributed to this report.