As Kansas Defies Transgender Directive, School Funding and Civil Rights in Question
The state waits for word on school funds, spurs reactions from trans activists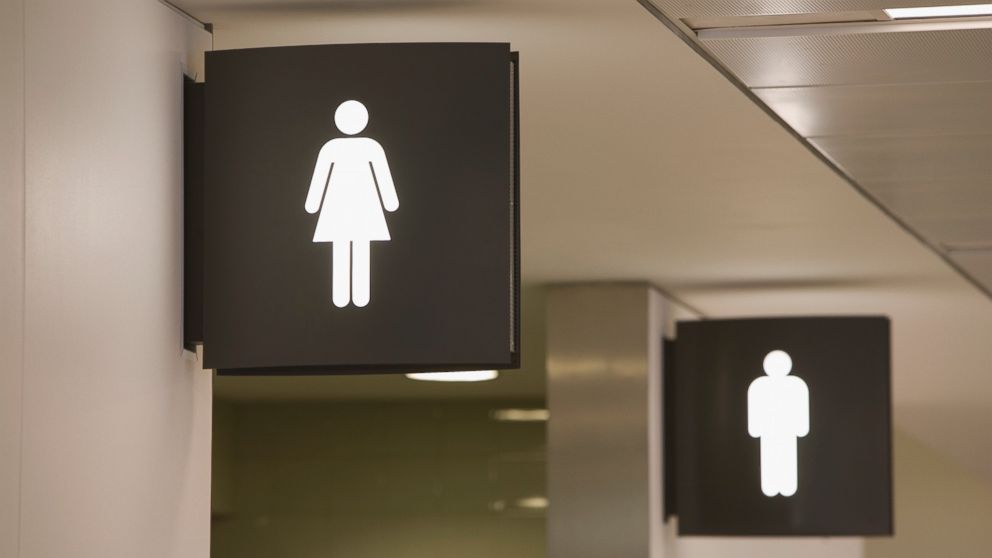 — -- After the Kansas Board of Education and state legislature announced yesterday that the state will continue to apply its own gender policies on school bathroom use, instead of following the Obama administration's directive to allow students to use bathrooms associated with their chosen gender identity, questions remain about school funding and student rights, advocates say.
The Kansas Board of Education said it made the unanimous decision to preserve local authorities' flexibility.
"The recent directive from the civil rights offices of the United States Department of Education and the U.S. Department of Justice regarding the treatment of transgender students removes the local control needed to effectively address this sensitive issue," The Kansas Board of Education said in a statement. "We must continue to provide our schools the flexibility needed to work with their students, families and communities to effectively address the needs of the students they serve."
The board's decision defies the Obama administration directive, which spurred eleven states to file a lawsuit alleging that the federal government has "conspired to turn workplaces and educational settings across the country into laboratories for a massive social experiment, flouting the democratic process, and running roughshod over commonsense policies protecting children and basic privacy rights."
It also comes at a time when Kansas schools are facing a Supreme Court-ordered shutdown if the legislature can't bridge the funding gap between schools in rich and poor districts. Gov. Sam Brownback called a special session to solve the problem before the June 30 deadline. The special session to prevent a shutdown of Kansas schools is scheduled to begin on June 23, according to the Kansas City Star.
Legislators are eager to get the budget passed, but a partisan struggle may be inevitable. A report that Kansas state Rep. John Whitmer, a Republican, had a bathroom bill in his pocket ready to introduce if Democrats tried to add anything to the school finance bill caused a stir. "If the Dems start trying to muck us up, then I'll do the same," he told The Kansas City Star.
"I'm extremely frustrated," said Stephanie Mott, executive director of the Kansas Statewide Transgender Education Project, about Rep. Whitmer's comments. "You're taking young people trying to live authentically and putting them out there like a bargaining chip," she said in a conversation with ABC News. "When they do things like this it puts trans students in danger."
Many view the timing of Rep. Whitmer's bill, so soon after the LGBT community suffered the tragic events of the Orlando shooting, as insensitive. "Anytime anything happens like that -- all these things increase the risk factors of violence and suicide," said Mott.
While Mott's organization held a vigil for the Orlando shooting victims, they have no current plans for a formal protest against the school board's decision or Rep. Whitmer's bill.
Transgender community advocates also believe restricting bathroom use to one's sex at birth is a civil rights issue.
"It's a dangerous repetition of lessons we learned in the 1950's," said self-described "trans advocate" Hannah Simpson, 31, a mentor for several young transgender students. "The government can't legislate emotion, but it's charged to protect the civil rights of minorities," she said, "not repeat mistakes that led to that civil rights catastrophe."
Simpson has protested various "bathroom bills" through social media using the hashtag "#safe2peehere," in which she posts photographs of people casually toting catheter bags, a tongue-in-cheek reaction to the difficulty of finding a comfortable restroom. "Doing your business shouldn't be anyone else's business," she tells the young transgender students she mentors.