— -- A sheriff's sergeant, two firefighters and an animal conservationist became birds of a feather to help rescue an injured bald eagle that was struggling to fly near a Kansas lake.
On Thursday morning, Sgt. Justin Antle, range master for the Sedgwick County Sheriff's Office, said someone called in to report the bird near Lake Afton, a recreational park outside of Wichita.
When he got there, the eagle wouldn't let him get more than 30 to 50 feet near him, Antle told ABC News.
"You could tell that it was injured," he said. "It did not want to fly up at all."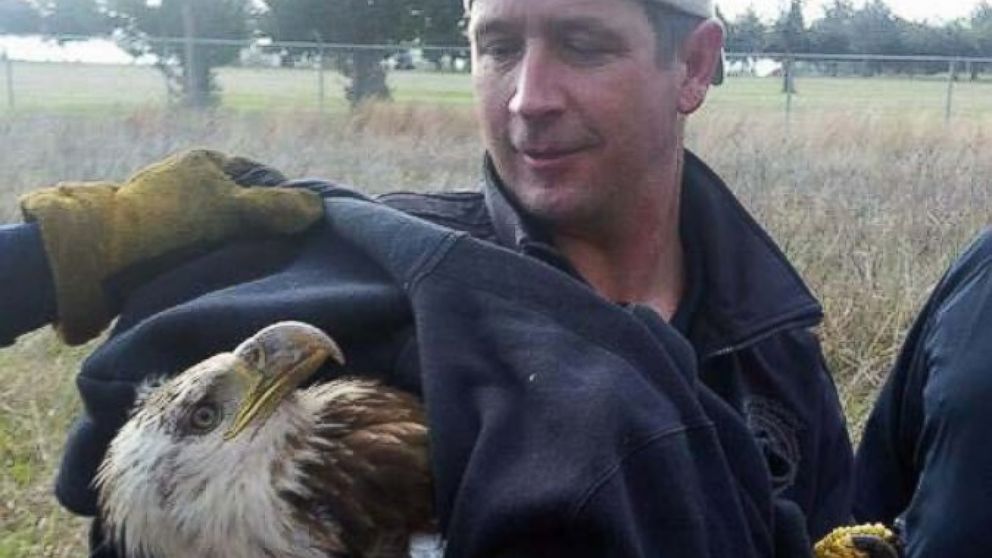 Since Antle said he is "not a bird expert by any means," he called Ken Lockwood, the program director for the Eagle Valley Raptor Center, for assistance. On his way over to the scene, Lockwood stopped by Station 39 to enlist the help of two firefighters with the Sedgwick County Fire Department, he told ABC News.
Antle kept an eye on the eagle until the fellow rescuers arrived. The eagle would fly about 10 feet up in the air before it had to land again, he said. The group followed it around for nearly two hours before they were able to contain it on some cedar trees, Antle said.
"Even when they can't fly, they run like jack rabbits," Lockwood said. "They do. They run like crazy."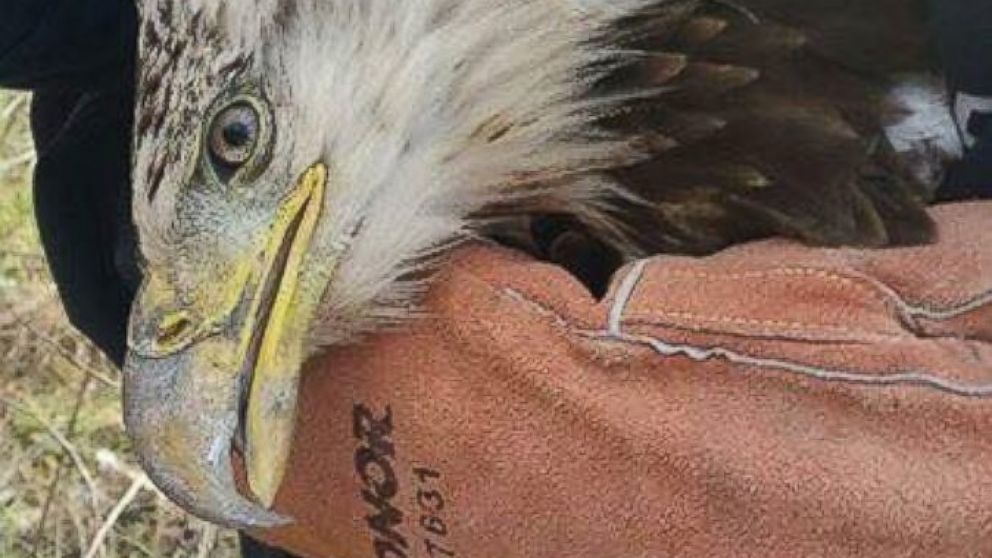 Once Lockwood was able to examine the male eagle -- which he estimates to be able 3 years old -- he originally thought the issues was in its legs. Its legs now appear to be fine, so it is being sent to the veterinary school at Kansas State University for blood work and X-rays.
The eagle is currently "extremely thin," Lockwood said, adding that juvenile eagles can often be skinnier due to their inexperience in hunting and older eagles stealing their food. Handlers will tube feed the eagle to get its weight up, and once the bird is "nice and healthy," Lockwood will place it in a pen with another eagle for a couple of weeks for exercise and conditioning.
Once the rescue center thinks the eagle is "ready to go," Lockwood will call the members the sheriff's office and fire department who assisted in its rescue to be apart of the bird's release back into the wild.
The agencies often work together for eagle captures, Lockwood said, adding that the sheriff's office has stopped traffic on more than one occasion so he could retrieve an injured bird.
"The sheriff's department can put it on their resumes that they're eagle catchers now," Lockwood said. "It's an eagle -- that's our national symbol. You just have to go rescue them. You can't just let it die."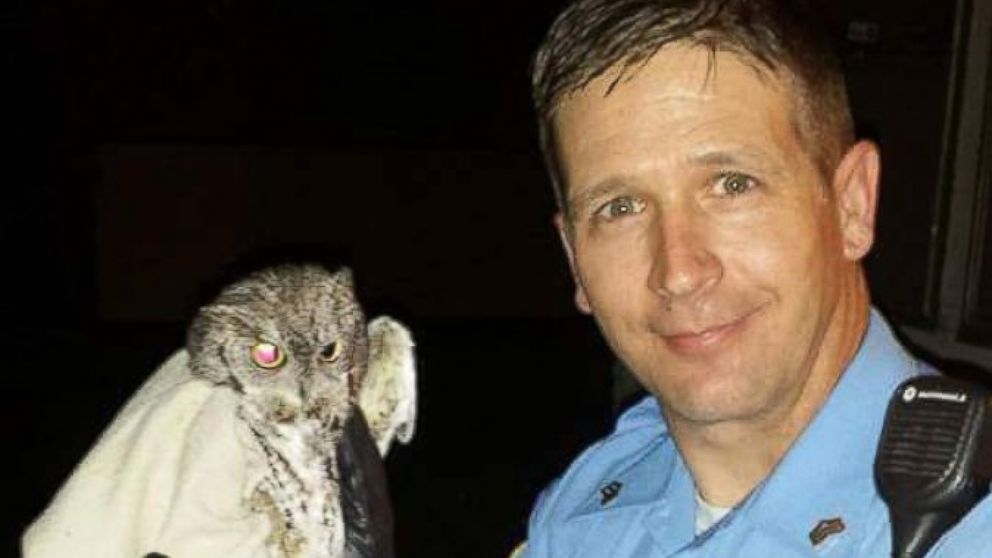 While eagles are commonplace around the range, Antle said this was his closest encounter he's ever had with one. But, this wasn't his first time rescuing a bird of prey. Last year, retrieved an owl that had gotten into a resident's home, he said.
"Today was my second bird rescue, I guess," Antle said, laughing. "It's pretty amazing."