— -- Kentucky county clerk Kim Davis says she has refused to issue marriage licenses to her friends in same-sex relationships, explaining that even friendship couldn't convince her to change her stance.
"I can't put my name on a license that doesn't represent what God ordained marriage to be," Davis told ABC News' Paula Faris in a Monday interview in Morehead, Kentucky.
Davis says she never expected to become a household name. She has found herself at the center of a national debate for failing to follow several court orders, and was sent to jail for six days for contempt.
"I'm just a normal person that has been touched by the grace of God, and his mercy," Davis said.
Davis admits that she hasn't always been a "good" person. She has been married four times and had children in an adulterous relationship, but she doesn't consider herself a hypocrite.
"No, I'm forgiven," she said. "Washed clean."
Davis found God four and a half years ago, she said.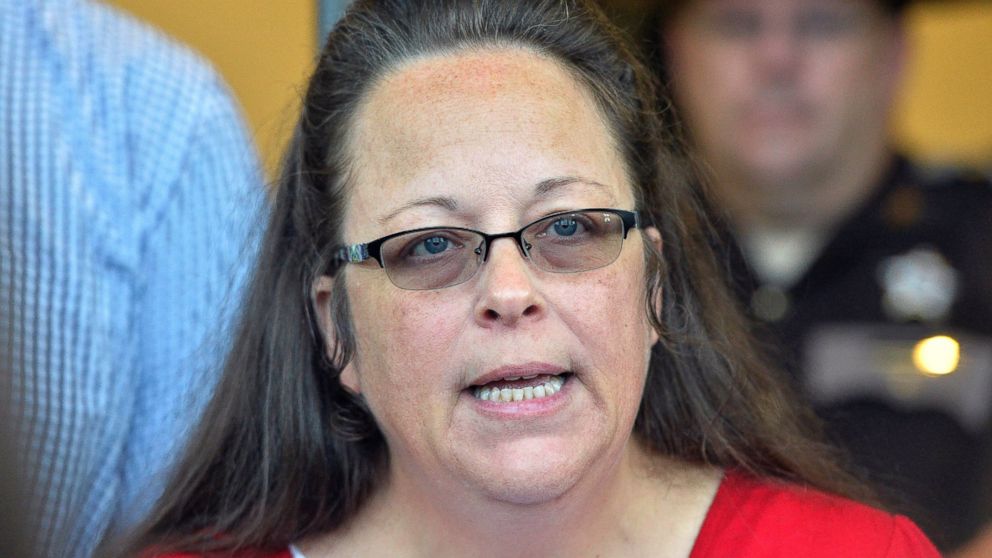 She was elected Rowan County clerk in November, as a Democrat.
Davis believes that her Christian beliefs trump her day-to-day responsibilities.
"My constituents elected me. But the main authority that rules my life is the Lord," she said.
As for why she would remain in her position despite the challenges, she said, "I'm good at my job."
Davis' stance has drawn intrigue, reverence, scrutiny and scorn. She has been called Hitler and a homophobe, she said.
"What people say about me does not define who I am. That's everybody's opinion and that's everybody's right," Davis said.
"I've been called things and names that I didn't even say when I was in the world. Those names don't hurt me," Davis said. "What probably hurt me the worst is when someone tells me that my God does not love me or that my God is not happy with me, that I am a hypocrite of a Christian."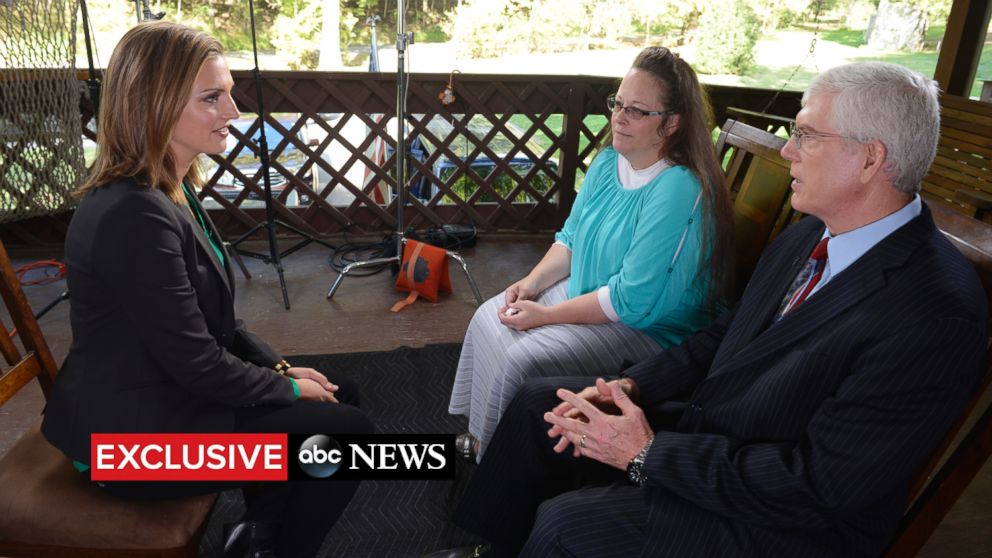 Davis has also received signs of support: notes, prayer shawls and crosses.
Davis disagrees with a statement by one of the people initially blocked from receiving a marriage license in which the person "finally felt human" after receiving a marriage license.
"I don't think dignity is guaranteed in the Constitution. I think dignity is something that you find within yourself," Davis said. "I feel really sad that … someone could be so unhappy with themselves as a person that they did not feel dignified as a human being until they got a piece of paper. I mean, there's just so much more to life than that."
Davis' attorney, Mathew Staver, was present for the interview.
Earlier this month, Davis was jailed for nearly one week after she refused a judge's order to issue marriage licenses in Rowan County, Kentucky, including to same-sex couples. She was behind bars for six days and was greeted upon her release in an emotional rally that included presidential hopeful Mike Huckabee.
Davis is still refusing to put her name on marriage licenses, forcing her deputies to take over those duties. She does not believe that the altered licenses are valid.
"They're not valid in God's eyes, for one," she said.
Davis has spent time recently on her family's 35-acre ranch, a place for her to get away from her newly found notoriety. She does not consider herself a martyr, she says.
"For God to use somebody like me, it's so humbling. You know, it still amazes me when people say stuff," she said. "You know … I don't understand all the – what the fuss is about. Because I'm just being me."
More of Faris' interview with Davis will appear on today's episode of "The View."