— -- Many Kentucky drivers spent the snowy evening in their cars, counting down 12 hours or more via Twitter and foraging for food, after two serious accidents on a major interstate. The state police estimated the backup to be 20 miles long.
Because of a steep hill that police say is almost impossible to climb in the heavy snowstorm, the biggest backup is in the southbound lane of I-65, four miles north of Elizabethtown, Kentucky. Another backup on northbound I-65, south of Elizabethtown, has been as long as 10 miles long, according to police.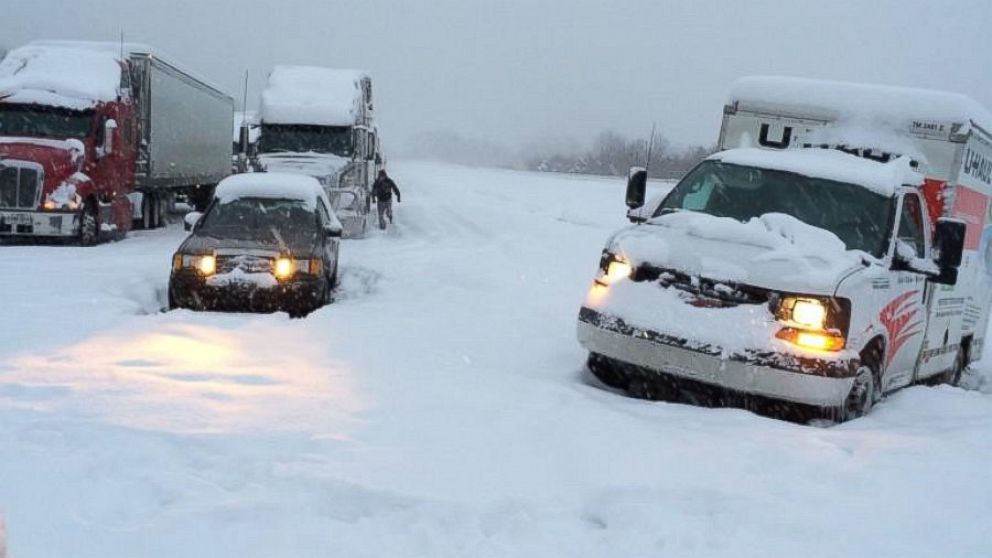 Kentucky State Police said Interstate 65 and Highway 71 were virtually shut down. The National Guard and Red Cross were called in to rescue motorists in Hardin County, ABC affiliate station WHAS-TV in Louisville reported.
Stranded drivers and passengers lamented about their predicament on social media. Some drivers left their cars to try to help shovel snow from around cars. They used hashtags like: #needrescue.
State police are offering driving tips to motorists, saying slippery roads were the contributing factor in 26,427 crashes last year. Meanwhile, the governor declared a state of emergency, the second declaration in less than a month, which allows Kentucky to deploy National Guard troops, if necessary.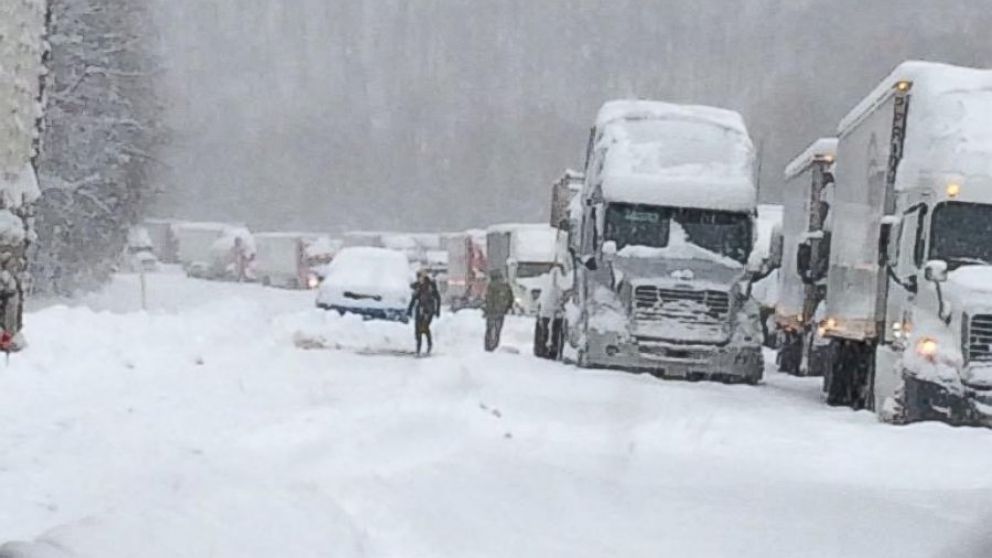 Without food or access to bathrooms, passengers pleaded for help:
They were thankful for the sustenance they could forage:
Travelers then tweeted about surviving the ordeal: