Riding a bike for most kids is a rite of passage, but for kids with special needs attending the bike camp at Emerson Hospital, it's like a dream come true.
For 8-year-old Chloe, who has a form of cerebral palsy, it can be a bit overwhelming, she told ABC Boston affiliate WCVB.
"Scared because not used to ride without training wheels, you might fall ..." she said.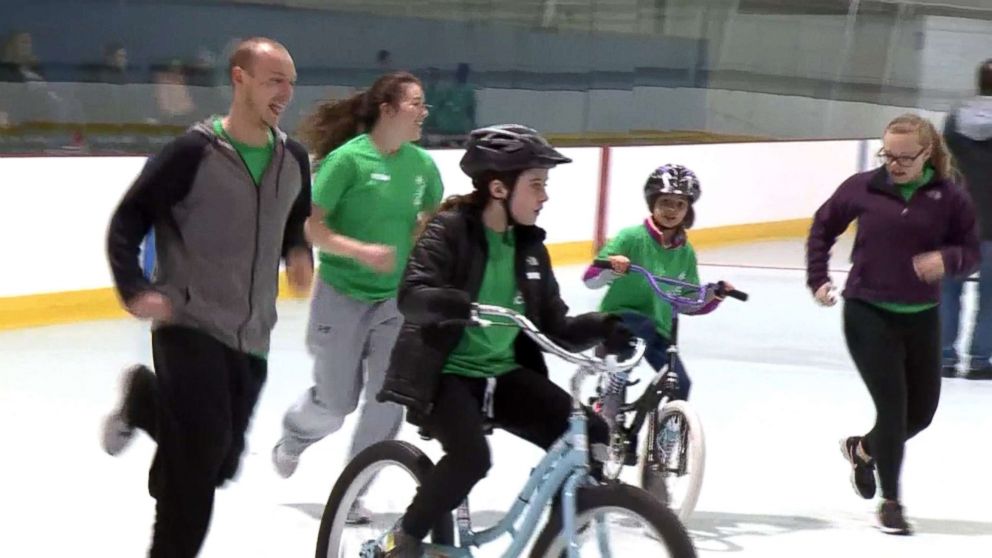 For Chloe's mom, Jenn Smagula, it's exhilarating. "We live in a neighborhood, there's kids riding bikes all the time, and she hasn't been able to. I'm just so appreciative and thrilled," she told WCVB.
The camp at Emerson Hospital runs about a week. Kids with special needs are paired up with coaches and special bikes, working to progressively get them on two wheels.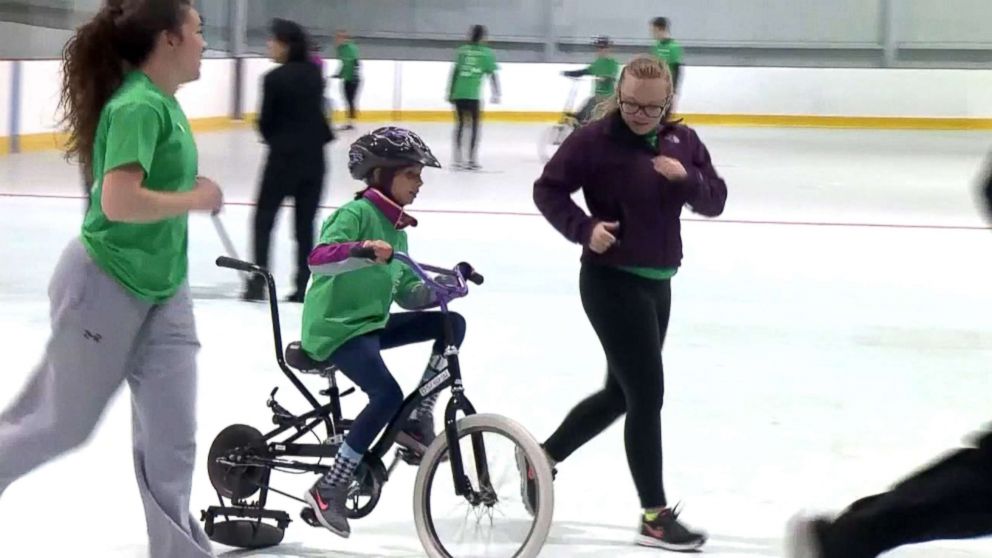 The camp is not just about learning to ride bikes; it also gives kids courage and determination to tackle many other things, Emerson Hospital spokesperson Mary Evans said.
"This changes lives, every parent will tell you, once their child learns to do something that they've never been able to do and thought 'I just can't do that' and they're like, 'I can DO THAT,'" said Evans.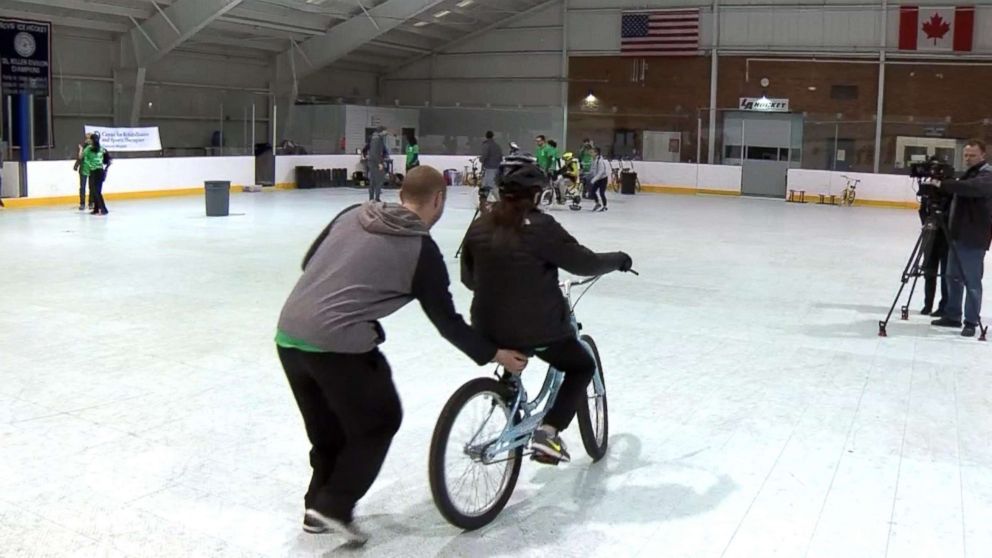 For Molly, who has Down syndrome, learning to ride the bike, is an opportunity to do something together with her family.
"We're gonna ride together," said Molly, together with her mother Brenda Cassella.