Almost a dozen passengers on a school bus were injured Tuesday night when it slammed into a passenger vehicle, killing someone inside, authorities said.
The yellow bus was carrying members of a school football team along Interstate 20 in Talladega County, Alabama, police said.
The identity of the passenger in the car who was killed has not been released. The circumstances leading up to the crash were not immediately clear, according to police.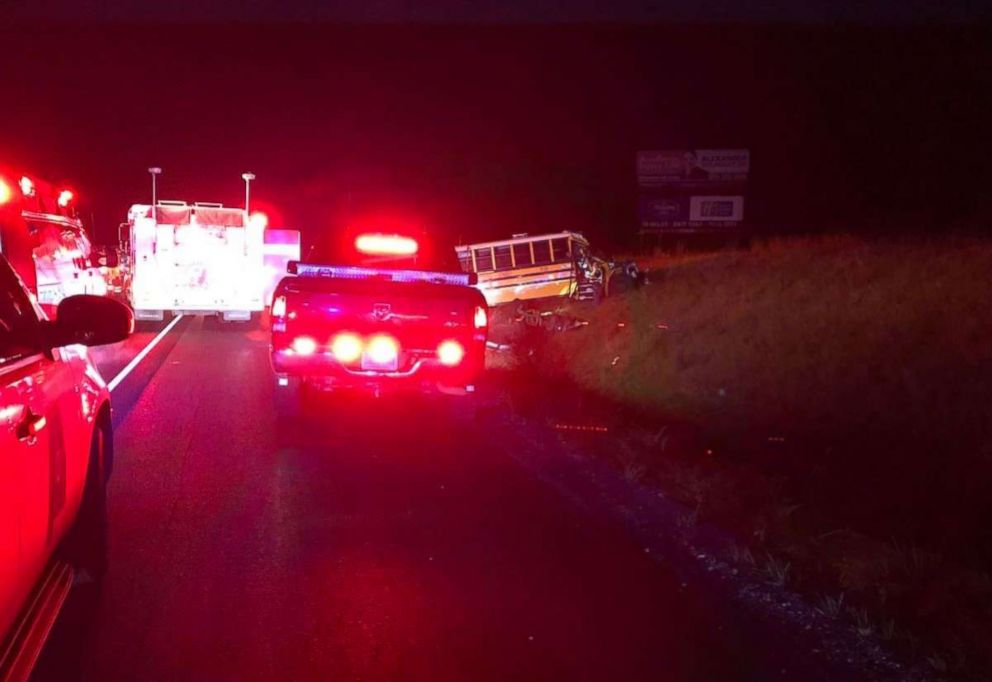 Chuck Marcum, superintendent at Roanoke City Schools in Alabama, said 26 football players and three coaches on the bus were returning from a game when the crash happened. Police said the driver of the bus was airlifted to a local hospital. Three total adults and eight students were hurt, but none seriously.
Eyewitness video from the scene showed smoke billowing from the bus, with smoke in a grassy area near a highway. The front portion of the bus was severely damaged, and the passenger vehicle "was bent up like a pretzel," the witness said.
"We just passed the Lincoln/Talladega Exit 168 and saw this terrible accident. It just happened, the bus was smoking and all the children looked to be safe on the hill," Crystal Drake, who shared video from the scene, wrote in a Facebook post. "I saw a bunch of football players, but the car in the ditch was bent up like a pretzel."
Marcum, who announced the crash via Facebook, asked the community to pray in support.
"One of our buses that was transporting members of our football team tonight home from Leeds was involved in an accident on I-20," Marcum wrote. "All players and coaches will be transported to a hospital for evaluation. Please pray for our players and coaches."
Authorities are investigating the cause of the crash, which temporarily closed down traffic in both directions.