— -- Two people were killed and 36 were injured when a charter bus driven by a man without a license who is in the U.S. illegally crashed into vehicles at the scene of a previous minor accident on Interstate 10 near La Place, according to the Louisiana State Police.
One of the people killed was a district fire chief from the St. John the Baptist Fire Department, Louisiana State Police Trooper Melissa Matey said.
The bus driver, Denis Yasmir Amaya Rodriguez, is from the Honduras and is in the U.S. illegally, Matey said. He was being treated for injuries, but will be arrested on two counts of negligent homicide and one each of reckless driving and driving without a license, she said.
"Additional criminal charges are forthcoming," she said.
"He is in this country illegally from Honduras. He has no driver's license. He had minor injuries," she said, adding that it was not clear where in Hoinduras he was from.
The people on the bus, which is owned by AM Party Bus/Christina's Transportation, were "daily hires" who were in the area to do construction and rebuild following the devastating flooding that hit Louisiana, she said.
It is not known who hired the workers, but police believe they are in the U.S. illegally, Matey said.
Louisiana state troopers and St. John the Baptist firefighters were at the scene of an accident in which a speeding pickup truck had hit a guard rail on I-10 shortly before 7 a.m. today, Matey said.
The charter bus, carrying approximately 40 people, was driving down the left lane of the highway when it hit three firemen standing near the scene and crashed into two vehicles in front of the fire truck and the pickup, she said. The three fire department members were thrown over the edge of the highway guardrail.
One of the firemen, District Fire Chief Spencer Chauvin, was taken to an area hospital, where he was declared dead, she said. Another fireman was taken to the University of New Orleans trauma center and was in critical but stable condition. The third fireman was taken to a local area hospital with moderate injuries. The names of the two living firemen were not released.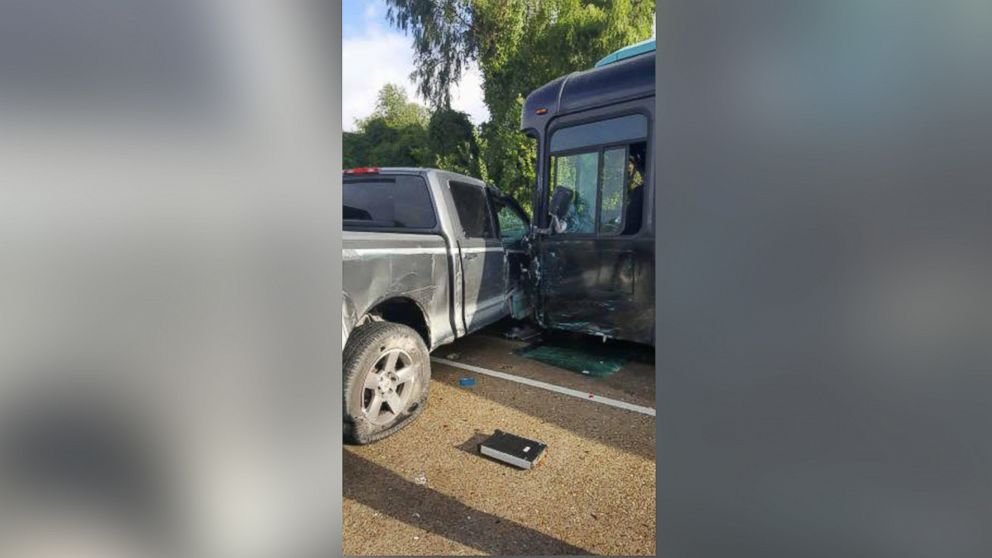 The driver and front seat passenger of a Toyota Camry that was hit by the bus were transported to local hospitals, but the back seat passenger, identified as Jermaine Starr, 21, of Moss Point, Mississippi, was declared dead at the scene, Matey said.
The injured included the other two firefighters, the bus driver, 24 bus passengers and a total of nine people in the car and pickups.
Firefighter Nicholas Saale, 32, of Ponchatoula, and Camry passenger Vontravous Kelly of Moss Point, Mississippi, are in critical condition, she said. The Camry's other two occupants, driver Marcus Tate, 35, and David Jones, both of Moss Point, are in serious condition.
The Associated Press contributed to this report.