Six people died after their small plane crashed at the TPC Scottsdale Champions Course in Arizona on Monday, killing everyone on board, police said.
Emergency crews responded to the fiery crash site, located just north of the Scottsdale Airport, at around 9 p.m. on Monday, authorities said.
The aircraft, a Piper PA24, crashed and caught fire just after takeoff from Scottsdale Airport, FAA spokesman Allen Kenitzer said in a statement.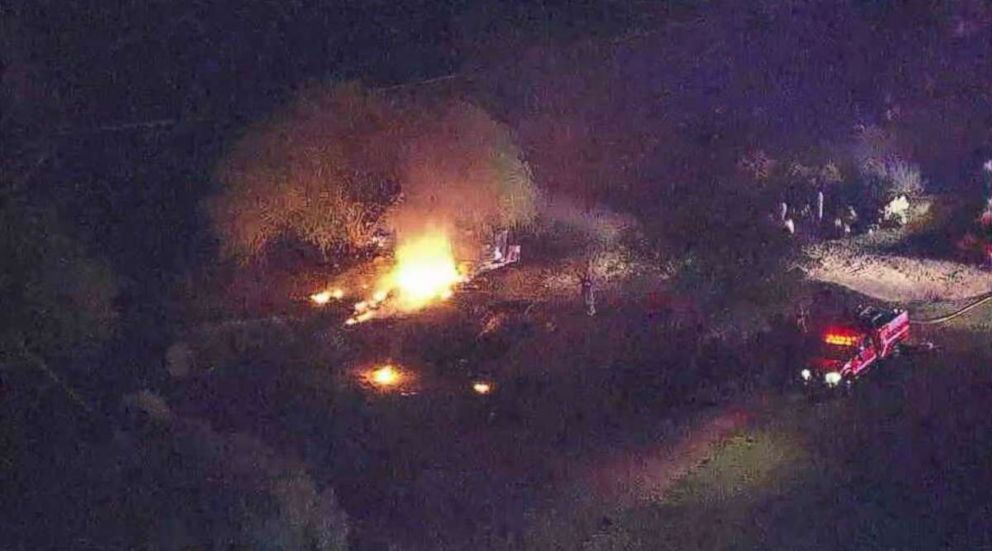 "At this point in the investigation we can confirm that the flight originated from the Scottsdale airport and crashed shortly after takeoff," the department said in a statement. "None of the six passengers aboard the aircraft survived."
The department said it would withhold the identities of the victims until next-of-kin notifications are complete.
The National Transportation Safety Board is investigating the accident.
The golf course was designed by Randy Heckenkemper, and is the sister course of the Stadium Course, where the PGA holds one of its most-popular annual tournaments.