— -- The Los Angeles Police Department is conducting tests on a knife purportedly found at O.J. Simpson's old property after they recovered it from a retired LAPD officer within the past month.
But a law enforcement official briefed on the investigation says the preliminary assessment is that it is not the murder weapon. The real weapon, the official said, would likely be larger and possibly "exotic."
"The story, as it's told to us by the [retired officer] that we received it from," Capt. Andrew Neiman of the LAPD said at a news conference today, was that the officer "was working in the area of the Rockingham estate and he claimed that an individual," who said he was a construction worker, gave him that knife, Neiman said.
The officer, identified by his lawyer as George Maycott, retired in 1998 and was working security on a movie set about five years later when he was approached by a construction worker down the street from Simpson's demolished estate, the attorney, Trent Copeland, said.
The worker handed him a dirty and muddy knife, with no evidence of blood and Maycott immediately called the West Office of the LAPD, Copeland said. According to the lawyer, Maycott was put on hold and was later told that the Simpson case was over.
Maycott then took the knife -- a 5-inch buck knife with a brown handle -- home and put it in his toolbox, where it sat for about 15 years, Copeland said. The knife was taken into custody by police on Feb. 10.
The LAPD did not immediately comment on Copeland's claims.
Simpson's Rockingham estate in Brentwood was demolished in 1998. The LAPD is not releasing details on the description of the knife, Neiman said.
Maycott is retired so there likely would not be administrative charges, Neiman said. Investigators will look into whether there is any potential for criminal charges, Neiman said.
Neiman said the Nicole Brown Simpson and Ron Goldman double-murder case is open but, for Simpson, who was acquitted in the killings, "double jeopardy would be in place," Neiman said.
The knife was submitted to the lab to be studied for forensics including DNA and hair samples, Neiman said, adding that it's unknown how long the investigation will take.
Police do not know the identity of the alleged construction worker who found the knife, Neiman said, and the authorities ask that he come forward.
Neiman said the story told to police could be accurate, or the "whole story is possibly bogus from the get-go."
"We are looking into that," Neiman said, adding that he was shocked by the possibility that a police officer kept such a knife.
A statement released today on behalf of Fred and Kim Goldman said: "Until the LAPD completes its investigation of the recovered knife, the validity of the knife as it relates to Ron and Nicole's murder is purely speculative. ... We cannot validate every claim with a discussion, as it only creates more unnecessary hype and encourages the media circus."
Attorney Carl Douglas, who was a member of Simpson's legal team in 1995, told ABC News today that "the story is ridiculous." Douglas is not currently Simpson's lawyer.
There have been previous reports of a knife found near Simpson's old home.
The Associated Press reported in May 1998 that a construction crew found a folding-blade knife in Simpson's neighborhood but police said at the time that the knife couldn't be linked to the murders.
Police Department spokesman Lt. Anthony Alba said at the time that several knives had been found in Simpson's former neighborhood over the past few years but officials did not find any blood or other evidence linking to any crime.
On June 12, 1994, Simpson's ex-wife Nicole Brown Simpson and her friend Ronald Goldman were found stabbed to death in front of her Los Angeles home. To date, the murder weapon has never been found.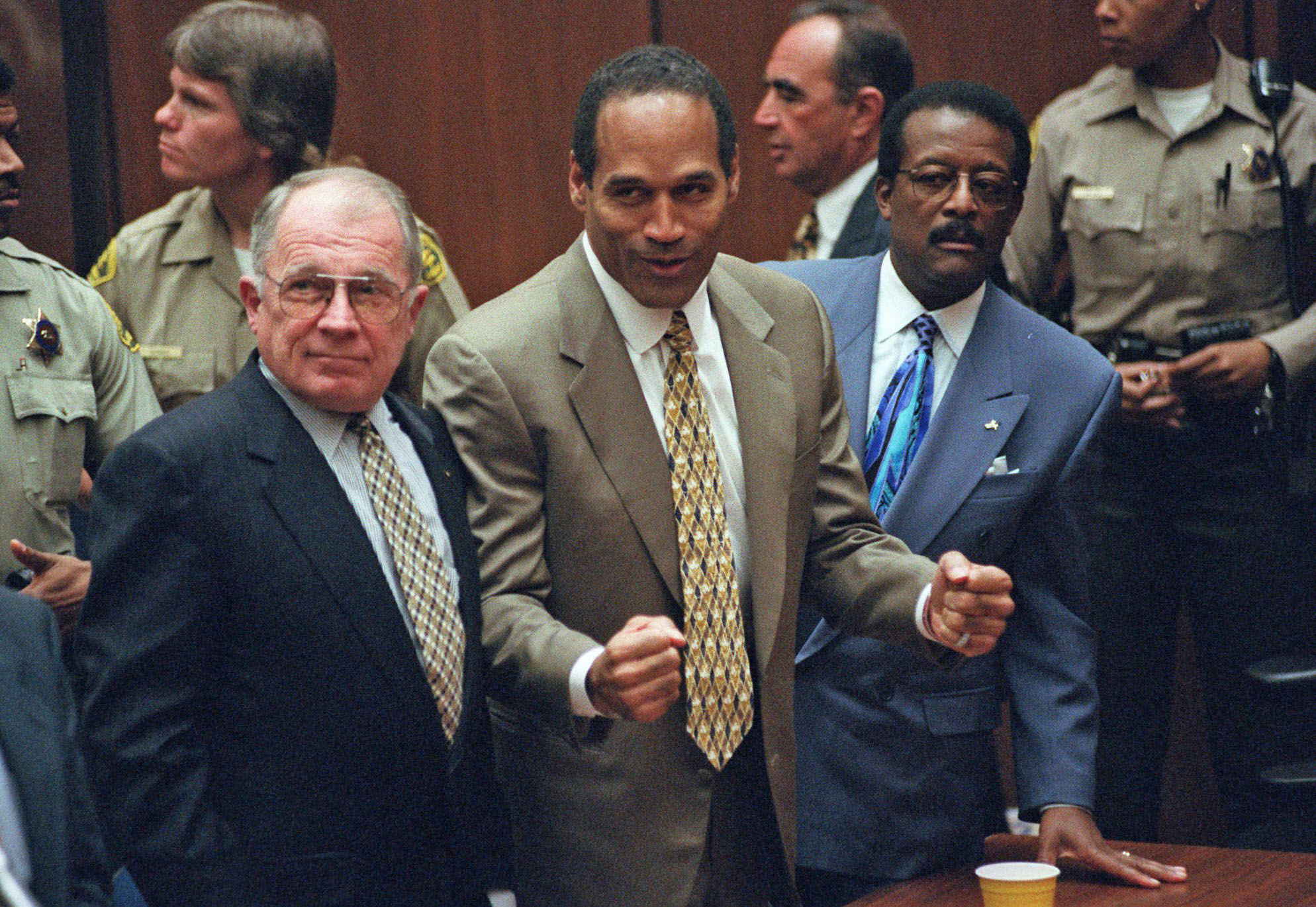 Simpson was charged with the murders. Then on Oct. 3, 1995, at the end of a televised trial that captivated the nation, the former football star was acquitted of all criminal charges. He was found liable for their deaths in a civil case in 1997.
Simpson was arrested in September 2007 during a botched robbery in Las Vegas when he led a group of men into a hotel and casino to steal his own sports memorabilia at gunpoint.
He was charged with a number of felony counts, including kidnapping and armed robbery. He was found guilty and sentenced to 33 years in prison. He is serving his time at Lovelock Correctional Facility in Nevada.