Several regions in the U.S. are suffering from poor air quality as the smoke from the wildfires burning in Canada make its way south.
A large portion of the of the U.S. has been seeing smoky skies for days, presenting unhealthy conditions for residents with heart or lung conditions, officials said.
The National Weather Service has issued an air quality alert for all of Montana, as well as parts of Idaho, Colorado and Arizona.
The Utah Department of Environmental Quality urged residents on Friday to avoid outdoor activities in places with visible smoke and haze. Heavy smoke also began to pour into northeastern Colorado, including Denver, on Friday.
Health officials in Colorado and Montana issued air quality alerts through Saturday afternoon after conditions worsened.
The air quality index on the Front Rage in Colorado reached 168 on Friday, according to the state's Department of Public Health and Environment. A reading between 151 and 200 indicates unhealthy conditions that affect sensitive groups as well as the general public, health officials say.
Idaho also saw widespread haze earlier in the week, according to the state's Department of Environmental Quality.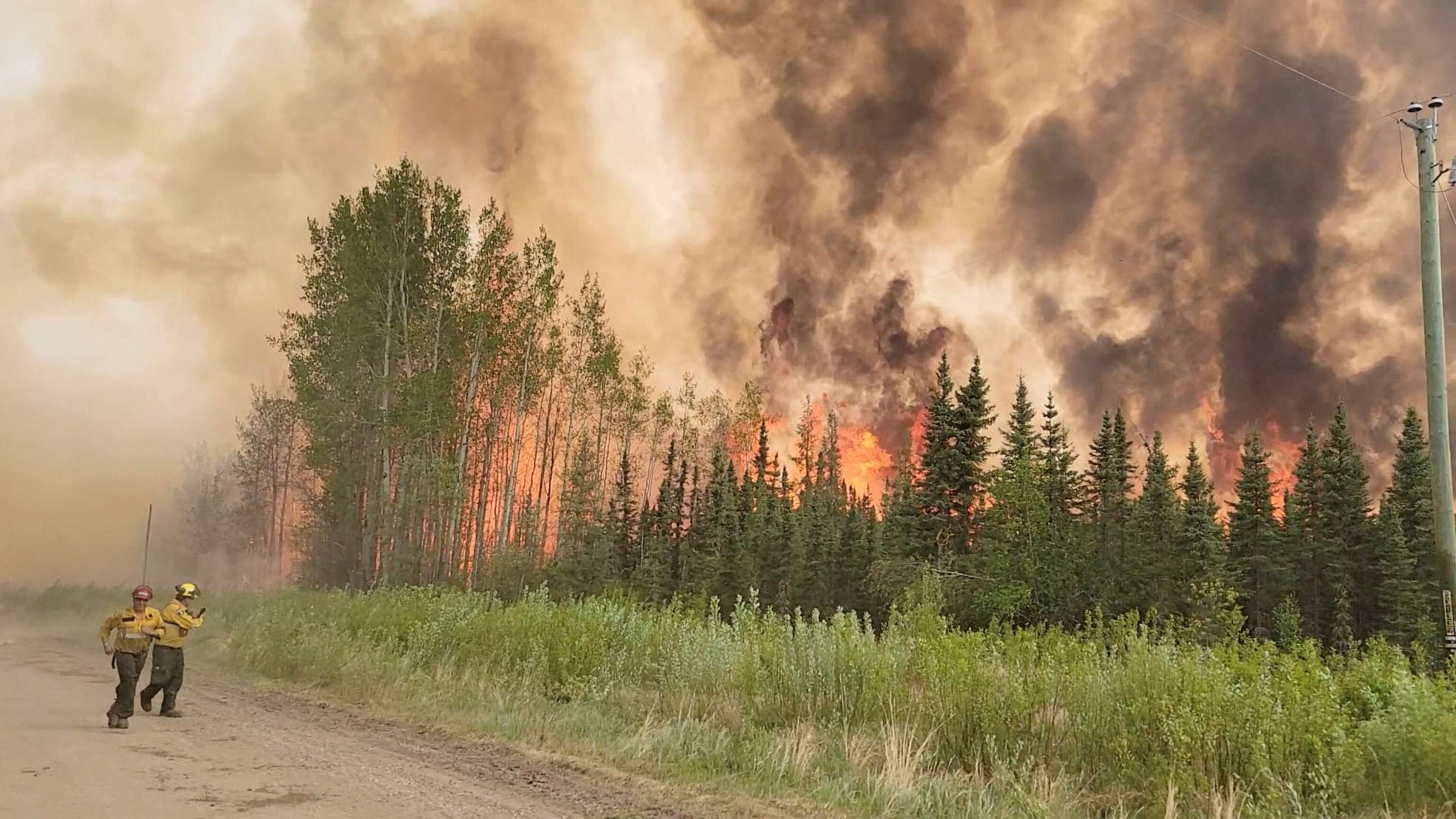 The wildfires burning in Alberta have prompted thousands of residents to evacuate, especially due to the health impacts from the smoke. There are also fires burning in British Columbia.
The air quality alerts will remain in Colorado through the afternoon, health officials said.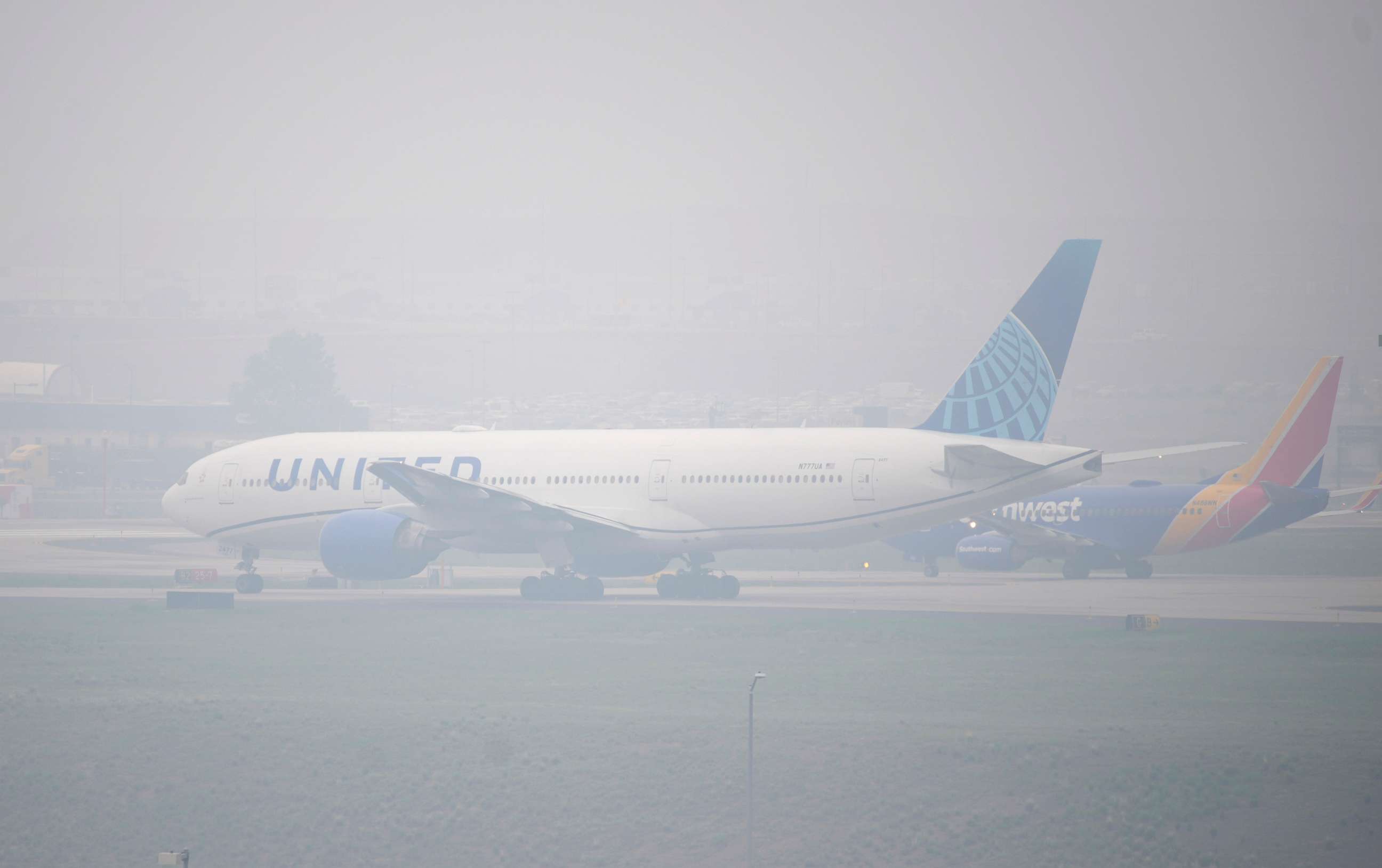 Many places in the Northeast will also be experiencing a haze in the sky on Sunday due to smoke lingering in the upper atmosphere. However, the smoke should not cause breathing issues in the area, as it is lingering roughly 20,000 feet above the surface.
The main impact from the smoke for much of the U.S. will be orange-red sunrises and sunsets.
ABC News' Daniel Amarante contributed to this report.