— -- In the wake of the mass shooting in Las Vegas Sunday night, which left at least 58 people dead and more than 515 others injured, there was an outpouring of support for the victims of the tragedy and questions about how to help those in need.
One of the clearest immediate needs was for blood donations and the Las Vegas Police put out a call for help.
At least one of the hundreds of people who answered that call was Tyler Anderson, a 25-year-old nursing student who had traveled from California to attend the music festival.
Anderson ran out of the concert area after hearing "what sounded like firecrackers" and entered a nearby casino to hide in a crawl space with some of her friends for several hours before eventually making it back to the hotel where they were staying.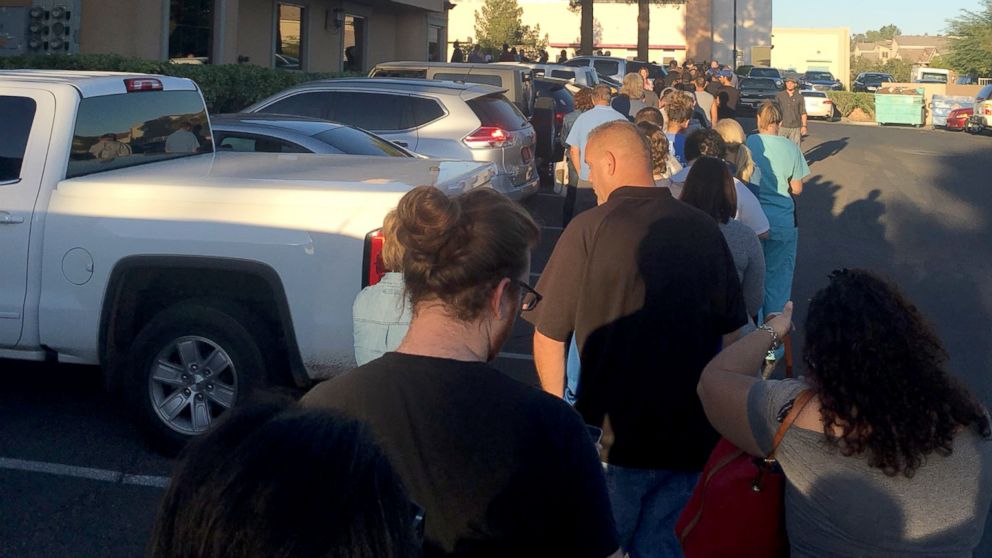 She told ABC News that while she has some scrapes and scratches "just from running through bushes and trying to hide," she hasn't been able to sleep because of "the anxiety of all of it." Instead, she wanted to help.
A friend who lives in Las Vegas picked her up and they went to one of the city's several blood donation centers this morning.
"There's not much else I can do to help and at least this is something I can do to save a life," Anderson said.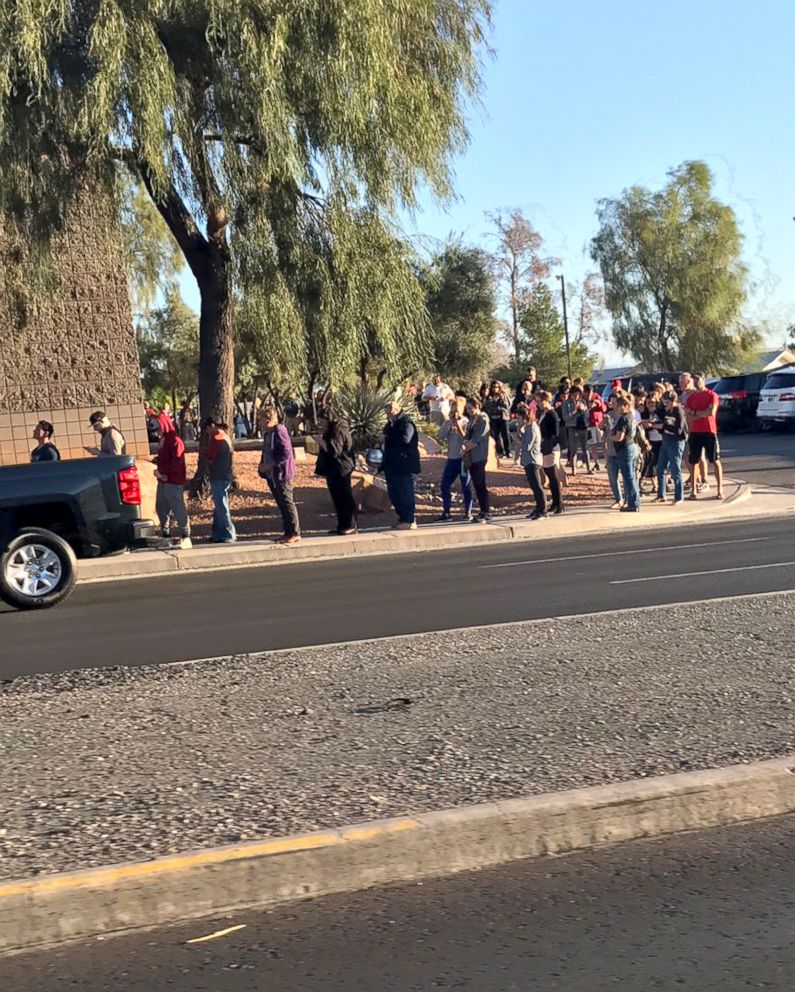 When she spoke to ABC News this afternoon, she said she had been waiting in line for two hours to donate, but someone who worked at the facility told her that she can expect to wait for five hours, given the number of people who have come to donate.
Julie Scott, a spokesperson for United Blood Services, told ABC News that the wait is reportedly between five and six hours for people who are currently in line at any of the three donation sites in and around Las Vegas.
Donations are coming in across the country, Scott said, adding that their call center fielded 26,000 calls this morning. She said that's "very high, by about 20,000" more calls than normal.
She said that the victims of the shooting "are likely going to require surgeries in the weeks and months to come" and since blood donations have a 42-day shelf life because of the red blood cell count, United Blood Services is urging people to book appointments to donate blood in the coming days and weeks.
"We could face a shortfall in the weeks and months to come so we are really asking folks to make an appointment so that we can ensure that we are being good stewards of the gift that these donors are giving," she said.
The shooting occurred on the Las Vegas strip near the Mandalay Bay Casino and the Route 91 Harvest Festival, which was taking place nearby.
The number of fatalities make the incident the deadliest mass shooting in modern U.S. history, and local hospitals are dealing with the influx of people who need to be treated.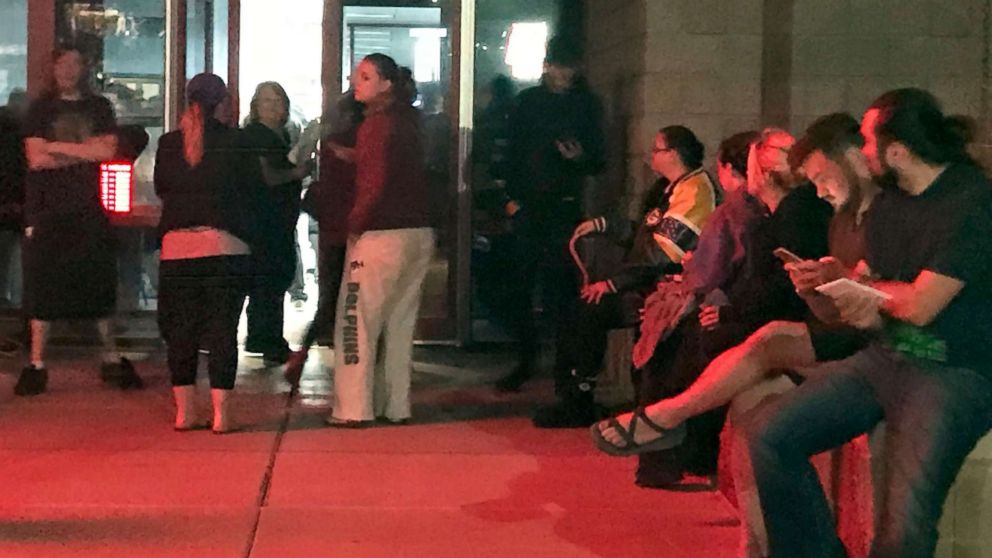 Local news channels showing footage of lines at blood donation centers spanning city blocks.
Las Vegas police also provided a number for those concerned about their loved ones to call.