The U.S. Census Bureau said it undercounted Black, Latino and Native American residents in its 2020 national population count, according to a survey released Thursday.
Latinos were undercounted at a rate of 4.99%, nearly equivalent to the lack of representation in the 2000 and 1990 surveys.
Black people were undercounted at a rate of 3.3% -- an increase from 2.06% in the 2010 census. For Native Americans living on reservations, they were missed at a rate of 5.64% compared to 1.34% in 2010.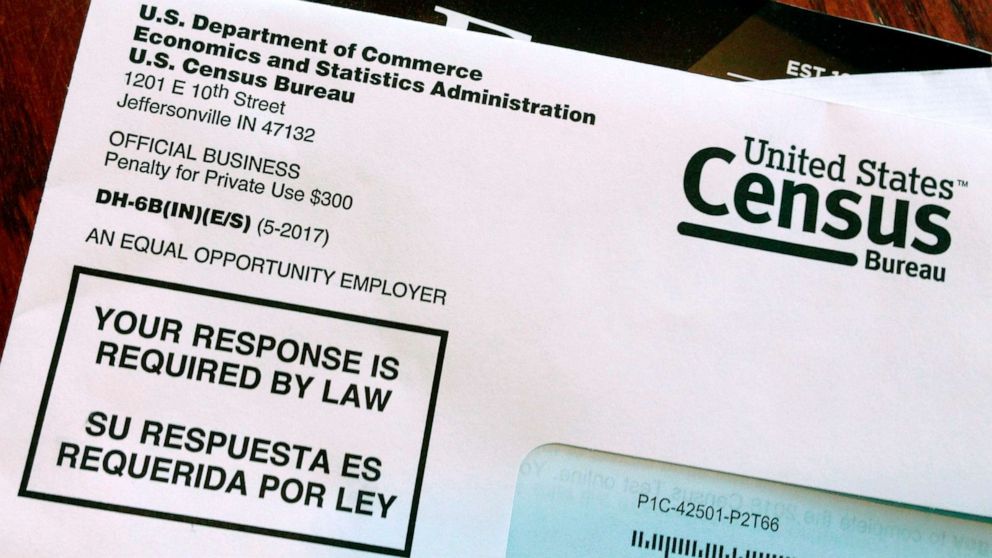 The study also estimated that the census overcounted white and Asian Americans.
It's important for the bureau to accurately measure how many people are living in the United States; the census determines federal funding and political representation.
"The census tells us who we are and where we are going as a nation, and helps our communities determine where to build everything from schools to supermarkets, and from homes to hospitals," the bureau's website reads. "It helps the government decide how to distribute funds and assistance to states and localities."
This includes redrawing electoral maps, distribution of political power among states and understanding what community programs need to be funded to target specific needs, according to Alexis Santos of the Population Research Institute at the Pennsylvania State University.
"We are in an uphill battle regarding the redrawing of the electoral map across the whole nation," Santos said.
He added, "Oftentimes, there are challenges to these maps and districts created based on gerrymandering, or creating a district to exclude or include a certain population, particularly targeting minorities and trying to dissolve their votes."
Government leaders may miss out on serving this community politically or socially by not fully understanding or counting the racial-ethnic makeup of a specific place. A miscount can shift power away from marginalized communities.
For example, Santo said that if the Hispanic community is growing in an area where there's not usually a Hispanic population, local leaders need to know how to address their needs: do schools need more ESL teachers? Do they need to invest in more Spanish-language in public services?
As for why the undercounts occur, Santos said there are a few reasons.
The Trump administration not only reduced the bureau's staff but also sowed mistrust in immigrant communities due to the potential for a citizenship question in the survey, he said. COVID-19 and natural disasters also presented challenges for accurately collecting data, he noted.
The data from the 2020 Post-Enumeration Survey Estimation Report, which captured the coverage errors, is intended to be used to improve future censuses.
Headline: ABC's Dave Packer reports: