Man arrested in 'targeted' killing of Atlanta lawyer in broad daylight, police say
The shooting happened during rush hour Monday morning in Midtown Atlanta.
— -- A suspect is in custody in Atlanta after a gunman was caught on camera in what police call the "targeted" killing of an attorney in broad daylight.
The shooting happened around 7:40 a.m. Monday, during rush hour in Midtown Atlanta, when a man ran up to a woman, Trinh Huynh, shooting her multiple times at an intersection, police said. She was taken to a hospital where she died, police said.
Police announced today that Raylon Browning, 39, has been arrested in connection with the killing. He has not yet appeared in court.
Browning was already wanted on aggravated assault charges in a separate case for allegedly stabbing two people the day before the killing, Atlanta police said today.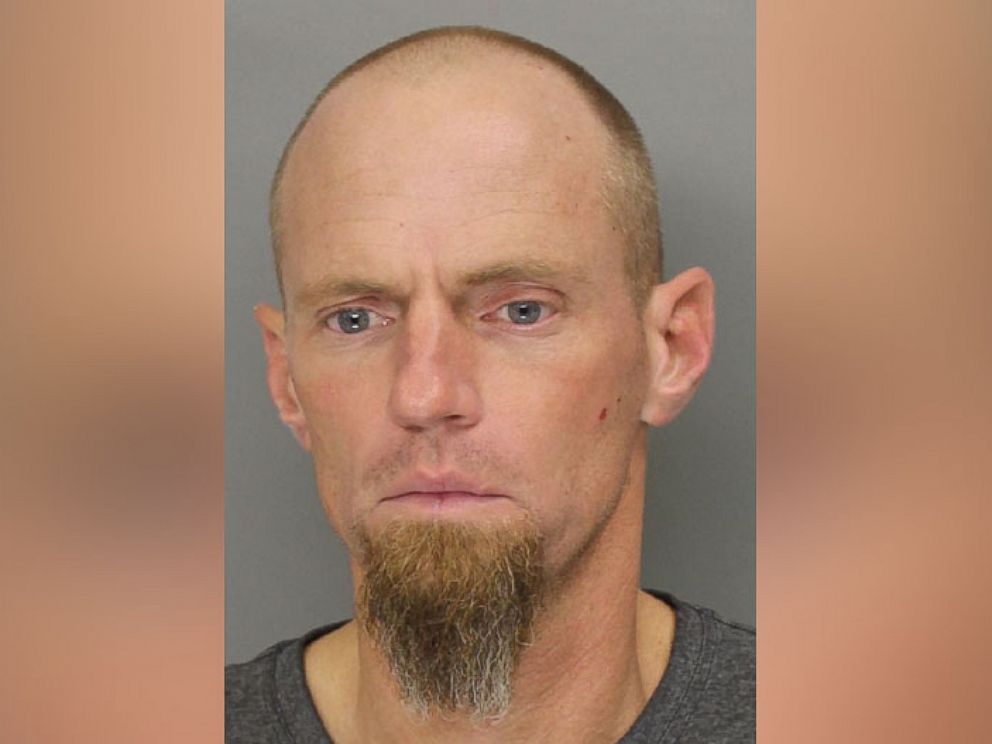 Huynh's sister said in a statement that she was more than an attorney; she loved to travel, dance and "lived every day with passion, love and light."
At 9 p.m. Monday night, Browning was pulled over for running a red light in Cobb County, police said. Officers saw the two warrants for aggravated assault and arrested him, police said.
He was arrested in the same shorts and tennis shoes he was allegedly wearing in the surveillance video that captured the morning killing, police said. During a routine search of his car, police recovered a weapon they believe is the same one used in the homicide and also recovered a hooded sweatshirt that matched the suspect's sweatshirt in the video.
Browning has been charged with murder and two counts of aggravated assault.
Deputy Chief Darryl Tolleson of the Atlanta police said today the investigation is not over; he said the motive as well as the connection between Browning and the victim are unclear.
On Monday, police asked for the public's help to identify the suspect and released pieces of videos showing the suspect walking before the shooting and running after the shooting.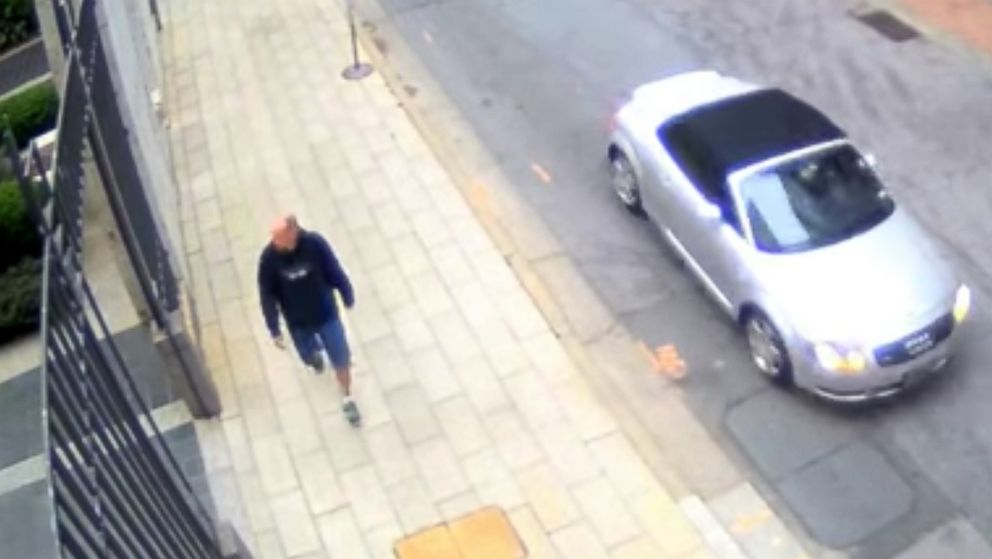 "We want to see if anyone can recognize this suspect's particular manor of walking, running, what he was wearing," Atlanta Police homicide Lt. Ricardo Vazquez said at a news conference Monday.
Vazquez said, based on the footage of the shooting itself, not released publicly, it appears the victim was "targeted."
"We see him following her in another piece of video. ... There was another person in that intersection and it appears that he specifically targeted her," Vazquez said. "We definitely believe that she was a target. Why she was a target, we do not know that yet."
Vazquez said that, in the video of the shooting, it appears that "he essentially runs up on her ... and shoots her multiple times."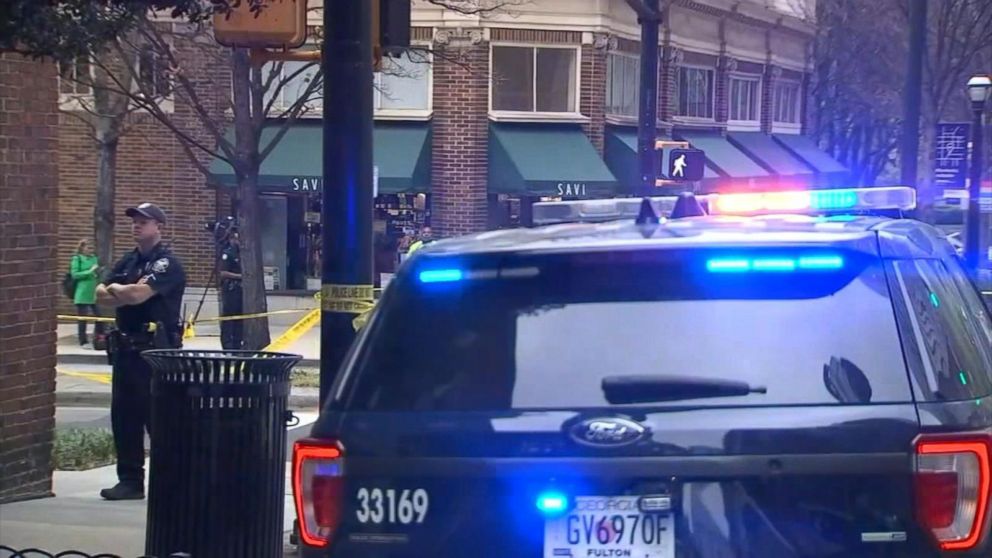 The victim was looking toward where she was going and it appears he shot her from behind, Vazquez said.
Vazquez described the gunman as "very calm before the shooting."
"Even though he runs after the shooting incident, he again slows back down and just starts to walk away," Vazquez said. "It wasn't a big effort to get away."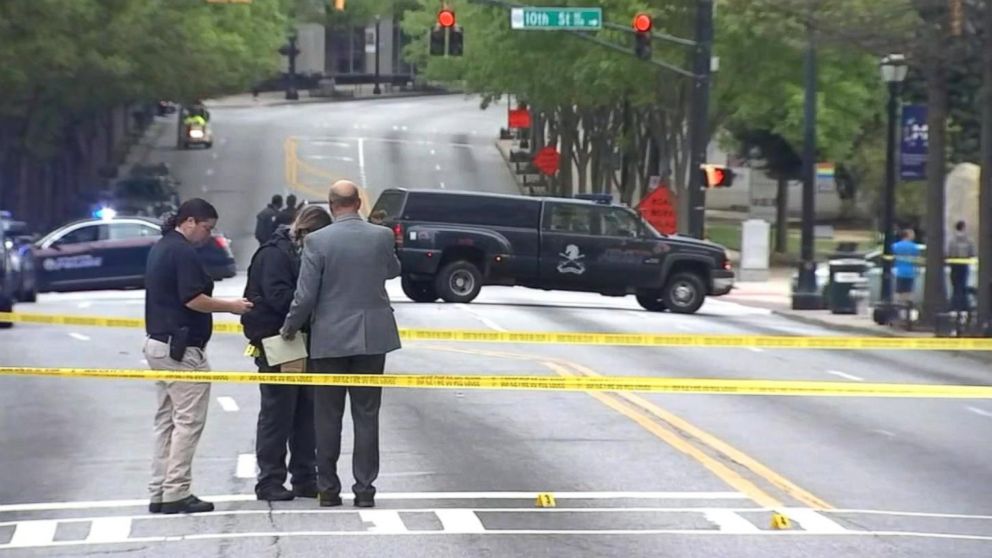 No conversation between the victim and the shooter occurred during the killing, Vazquez said, and police do not have information linking the suspect and victim.
Huynh's sister, Dao Huynh, told ABC News in a statement, "We have all lost a stalwart member of the community and of our family. Trinh was blessed with grace, style, intelligence, charm and wit and she in turn shared her gifts with all those who knew her. She traveled the world and back again, but ultimately made her home in Atlanta, where she was a tireless volunteer, whether it was coaching mock trial at Grady High School or assisting with refugee relief in Georgia."
"She was more than an attorney and always strove to be more and to have more in life than just her resume," Trinh Huynh's sister continued. "She always had a joke, a smile or an obscure fact to share and she will long be remembered and honored for the way that she lived and not the tragedy of her death."
Trinh Huynh was a staff attorney at UPS. UPS said in a statement that she died "while en route to public transit for her commute."
"She joined UPS last summer and brought a vibrancy with her talent that also extended to connections across Atlanta for volunteer service and advocacy to address community issues," UPS said. "Prior to UPS, she sought varied experiences in her career that included large and small legal firm practice and travel. UPS will cooperate with the Atlanta Police Department through its ongoing investigation as they pursue information."
The Georgia Asian Pacific American Bar Association also paid respects to Trinh Hunyh. The organization released a statement saying, "Trinh Huynh passionately lived her life, whether as a daughter, sister, friend, or lawyer. She served the Asian American legal community for many years through GAPABA and other bar associations. A former Board member, Trinh often attended GAPABA events, where she would share stories from her most recent travels. Her loss is tragic to GAPABA, the many people whom she influenced, and the community at large."
ABC News' Brandon Baur and Michael DelMoro contributed to this report.