— -- As a $90 million jury verdict was wending its way to the West Virginia Supreme Court, the lawyer handling the nursing home abuse case did more than prepare appellate briefs and ready himself for oral arguments. He was, critics said, pulling every lever available to him to try to give his client an edge outside the legal system -- lining up thousands of dollars in campaign contributions for the court's chief justice and negotiating a private deal to buy a $1.3 million Lear Jet from her husband.
When the nursing home case finally reached the state's high court earlier this year, Chief Justice Robin Jean Davis wrote the majority opinion upholding the jury verdict for the client of lawyer Michael Fuller, though lowering the final payout to just over $40 million. The cut for Fuller's firm: more than $17 million -- one of the largest payouts he's ever secured.
Davis never disclosed the airplane deal, telling ABC News she was under no obligation to do so because it involved her husband, and not her. But ethics experts have questioned that assertion.
"This does not look good for the rule of law," said James Sample, an expert on judicial ethics at Hofstra University Law School. "A million-dollar sale of an airplane while litigation involving the lawyer who purchases the airplane is pending before the court? Absolutely no question. It's proper to disclose, and it is improper to not disclose."
"This is a circus masquerading as a court," Sample said.
Watch for more from the ABC News investigation tonight on "Nightline".
Some 39 states elect some or all of their judges, and heated campaigns for high court seats have become increasingly combative and expensive. In 2014, candidates and groups spent nearly $14 million on TV ads in judicial contests, according to the Brennan Center for Justice.
The nursing home case is just the latest to prompt questions about the actions of the highest court in the small Appalachian state where intimate bonds in the legal and business community have repeatedly created thorny ethical entanglements.
The most famous of these, involving notorious coal boss Don Blankenship, led the United States Supreme Court to force the recusal of a state judge after Blankenship spent $3 million for an outside group to push for the judge's election while a case involving his company was pending. A second high court judge was pressured into recusing himself when photographs surfaced showing him on vacation with Blankenship in the French Riviera.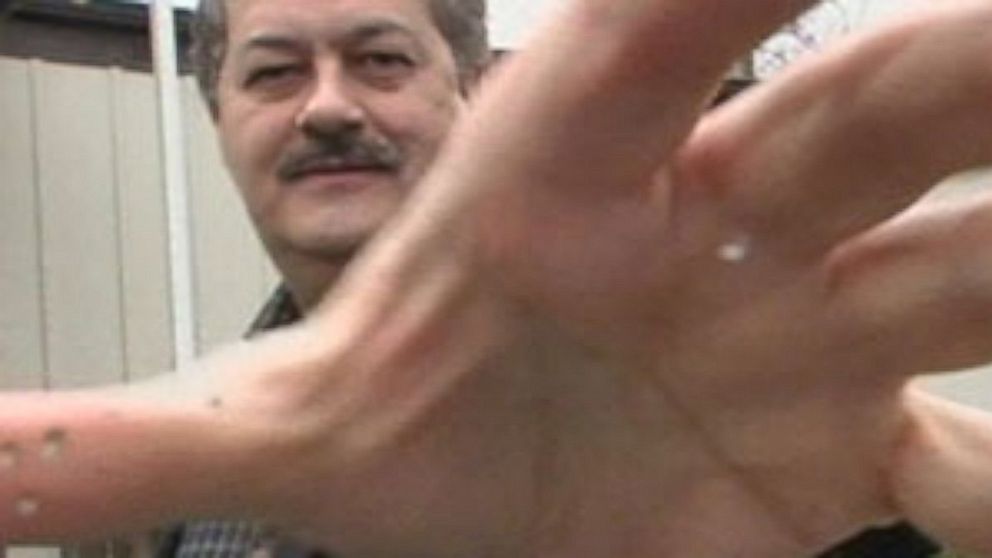 It is into this environment that Fuller, a plaintiff's attorney based in Hattiesburg, Mississippi, moved eight years ago. He opened a satellite office on a busy shopping street in the West Virginia state capital, and began advertising on local television for victims of nursing home abuse who could be potential clients. He says he was attracted to West Virginia because it has one of the oldest populations in the country.
"So we knew," he said, "there would be a need here for the services we provide -- for holding these large corporations accountable for the way they care, and don't care, for these residents."
In September of 2009, Dorothy Douglas was admitted to the Heartland Nursing Home in Charleston. She was 87 years old and, according to court testimony, was suffering from Alzheimer's dementia, Parkinson's Disease, and other health issues. When she arrived there, she was able to walk with help from a walker and could recognize and communicate with her family.
After 19 days in the home, she had become dehydrated, malnourished, bedridden, and barely responsive. Court records indicate she suffered from sores in her mouth and throat that required the scraping away of dead tissue and debris. Less than three weeks later, she was dead. Her doctor said the death was caused by the dehydration she suffered at Heartland. At the request of Douglas's son, Fuller took the case and sued the owner of the nursing home, HCR ManorCare.
"This woman died because people wouldn't pour her a glass of water and help her drink it," Fuller told ABC News in an interview last month, recalling a line that proved particularly effective with a jury.
On August 5, 2011, the jury returned the $91.5 million verdict – $80 million of which resulted from punitive damages meant to send a message to HCR ManorCare. The company, Fuller had successfully argued, had more than $4 billion in annual revenues, but had chronically left the West Virginia nursing home under-staffed. Court records said "witnesses described the conditions as 'horrible' and 'unbearable' due to the low numbers of staff available to care for residents of the nursing home."
Two weeks later, the Charleston Gazette reported that everyone involved in the case expected an appeal to the West Virginia Supreme Court, with the massive jury award hinging on a question of whether the state's medical malpractice caps would apply. If they did, the most the Douglas family could expect to collect from the punitive damages would be $500,000.
On Aug. 17, Fuller took steps to bulk up his legal team by hiring Paul Farrell, a West Virginia attorney with appellate experience. Because Farrell worked at the law firm founded by Justice Menis Ketchum and employing Ketchum's son, the choice had the anticipated effect of prompting the judge to recuse himself from the case. That meant a judge with a strong public position in favor of the $500,000 cap would no longer be one of the five votes in the case.
Fuller said that never entered his calculation when he hired Farrell, though he knew Justice Ketchum would be in a position where he may have to recuse himself. "I don't know how he would've ruled," Fuller said of the judge.
Farrell told ABC News he had "heard the rumblings" that some people believed Fuller hired him to knock Justice Ketchum off the case, but he discounted them. "From a tactical standpoint, that would not make sense," Farrell said.
Ketchum worked as a trial lawyer prior to joining the bench and he had ruled in Fuller's favor in the past in a nursing home case, he said.
"When you're looking at who is on the court – most outsiders would not view Menis [Ketchum] as being opposed to a plaintiff's verdict," Farrell said.
Bruce Stanley, a Pittsburgh lawyer who helped argue the Caperton case involving Blankenship in West Virginia, said there is nothing unusual about a legal team trying to game out where the five justices on the court will come down, with an eye on winning the support of at least three of them.
"Even when there are no clear signals of how a judge will vote in a given case, parties often try to read the tea leaves," Stanley said. In this instance, Stanley said, Ketchum had vowed on the campaign trail that he would not vote to change West Virginia's $500,000 cap on punitive damages in medical malpractice cases.
"Justice Ketchum's voting record has proven somewhat conservative since his election to the bench, which is consistent with his election campaign positions."
The Money Starts Rolling In
A few weeks later, Fuller began raising money for Justice Davis' reelection campaign, which was just getting underway.
On Jan. 12, 2012, Fuller made his first $1,000 contribution. On the same day, checks rolled into Davis's campaign office from addresses around Florida and Mississippi. Donations arrived from Fuller's law partners in Hattiesburg and their wives. His father in Plant City, Fla., donated the maximum amount, as did the friends and neighbors of a former Fuller client who lives in Brandon, Fla. There were 18 donations at the maximum amount on just that one day, all from donors with some tie to Fuller.
Thousands of dollars arrived from people connected to Fuller, including $1,000 from the college student with the same address of a Fuller law partner and another $1,000 from the man identified as the pilot of Fuller's private jet. It appears that one woman gave maximum contributions twice, using both her married and maiden names – but listing the same Brandon, Florida address. Overall, people with ties to Fuller and his legal team in the nursing home case donated more than $35,000, state records show.
Professor Sample said he found it "striking that suddenly individuals in Florida take a great interest in making contributions to the West Virginia Supreme Court, or individuals from Mississippi suddenly taking great interest in a judicial election campaign in West Virginia." However, Sample said, Fuller would have been perfectly within his right to raise money for the judge – even if he had one of the biggest cases of his career heading to her desk.
None of the donors reached by ABC News would discuss the reasons for their contributions to Davis. One donor in Brandon even threatened to call police after an ABC News reporter went to her door to ask about it.
Justice Davis paid for the bulk of her campaign with her own funds, but the donations represented a sizeable chunk of the money her campaign raised from outside contributors – especially those from states other than West Virginia.
When ABC News asked Fuller about his campaign support for Davis, he initially said his efforts were limited to the $1,000 check he wrote. But when pressed about the money donated by people he knew, he acknowledged making an effort.
"Was I an advocate for Justice Davis, just like other candidates?" Fuller said. "Sure."
In addition to preparing his nursing home case for appeal, and gearing up to help Justice Davis's re-election campaign, Fuller had another piece of business to tend to in the closing months of 2011. He was in the market for a new airplane.
Deal for a High Dollar Private Jet
Working on more than 200 cases in half a dozen states going at any one time, Fuller has become reliant on a private plane. Publicly available records show his plane hop-scotches around the country on any given week – from Ohio, to Kentucky, to Florida, home to Hattiesburg, Mississippi, and up to West Virginia, often in a matter of days.
Federal records show he purchased his Lear Jet in December 2011 – right at the time that Scott Segal, a wealthy West Virginia trial lawyer who is married to Justice Davis, was selling his.
The transaction between the two was not immediately clear from publicly available records. Judge Davis's personal financial disclosure forms identify her husband's ownership of the plane through a company called Alpine Air. Alpine sold the jet to a Washington, DC-based holding company called GKG Acquisitions CLXIV. Records filed a few weeks later show GKG Acquisitions CLXIV then sold the jet to MF Properties, a company owner by Michael Fuller.
And while everyone involved in the deal eventually confirmed that Segal sold his Learjet to Fuller, those familiar with the deal were unwilling to share much about it.
In fact, when ABC News initially asked Fuller if he knew Segal, he made no mention of it, saying only, "We've talked. I've helped one of his associates with some cases; nursing home questions. And that's about it."
Segal said he had never met Fuller, and his wife had no idea who bought the plane. He said the entire deal was handled by an airplane broker named Bob Butcher of a Maryland firm called Avpro. But a court spokeswoman, Jennifer Bundy, told ABC News that Davis did know that Fuller bought the plane. "She knew who it was sold to," Bundy said.
And Butcher initially told ABC News the sale came about because of "a close relationship [between] Scott [Segal] and Mr. Fuller."
"They knew each other," Butcher said.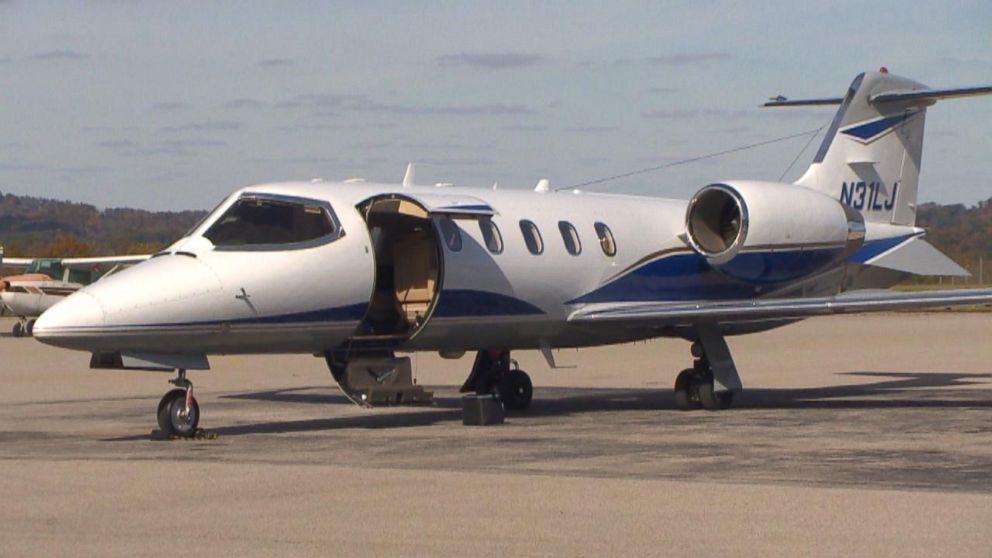 About 45 minutes later, Butcher called to apologize. He did not know, he said, whether Fuller and Segal knew each other.
"I can't speak to as Scott knowing Mr. Fuller, I only assume they knew of each other being high profile attorneys but I think Mr. Fuller was motivated by the price and the quality of the aircraft," he wrote in a follow-up email to ABC News. "All negotiations happened through Avpro and it was a standard aircraft sale nothing out of the ordinary."
The privacy shrouding airplane transactions also makes it impossible to determine with certainty how much Fuller paid for the jet, and neither Fuller, Segal nor Butcher would say how much was paid. When ABC News asked a spokeswoman for Davis to reveal the sale price, she too said she would not say.
A source familiar with the sale told ABC News that Fuller paid roughly $1.35 million for the plane. The source asked not to be identified because the private jet industry is tight knit and sale prices are closely guarded.
Butcher said Segal was very anxious to sell his Learjet 31a because he had already purchased a new aircraft and it was on its way to West Virginia. The plane was going on the market at a difficult time for the private jet industry. Only three Learjet 31a airplanes were sold at all that year, according to industry experts. The average time a plane sat on the market was 400 to 500 days, Butcher said. And one potential buyer for the Segal jet had backed out of the deal, Butcher said.
Fuller arrived on the scene a short time later. Butcher said the pilots working for the two men may have made the initial contact over the plane.
"I was not involved in the marketing of the plane," Segal told ABC News. "When an offer was made, I accepted it and had to fill out the necessary paperwork. I never spoke to or met anyone from the Fuller McHugh law firm. I never met [Fuller] or talked to him. The entire transaction was handled by Bob Butcher and the AVPRO team."
Segal said he cannot begin to imagine why his wife would be expected to disclose the deal, since it did not involve her, and to his knowledge, she was not aware of the buyer.
"It was an asset of my law firm," he said. "It was my firm's asset to sell… She doesn't have anything to do with this law firm."
'Is There Smoke Here? Yes. Is There Fire? We Don't Know'
Steven Gillers, a judicial ethics expert at New York University Law School, said the question of whether the deal should have led to the recusal of Justice Davis is complicated by the fact that it was not disclosed, and therefore it is not known how much was paid for the plane.
Gillers said judges cannot always be held responsible for the actions of a spouse or relative – it would be unfair to ask them to step aside every time a party before the court has a connection to the judge's spouse. In this case, he said he considers the sale price of the plane to be a crucial detail because, if it sold for greater than market value or was bought at a time when Segal was unable to sell the plane to someone else, the ethical requirements on Davis's part are greater.
"Is there smoke here?" Gillers said, "Yes. Is there fire? We don't know."
Farrell, the local attorney who handled the case with Fuller, said he does not believe Fuller bought the plane as an attempt to influence Justice Davis, and he does not believe she could be swayed by any such attempt. But the general public, he said, is likely to feel that Davis should have disclosed it.
"As long as we are still electing judges, we're going to have this underlying specter of financial influence," Farrell said. "There's always going to be that issue hanging there."
Sample said he believes Davis was clearly obligated to disclose the deal, noting that the voters in West Virginia had just recently sought to force higher ethical standards on the court by unseating the justice who vacationed with Blankenship, and electing a succession of new justices who ran on a promise of better conduct. One of the newest members, Allen Loughry, is even the author of a book about political corruption in the state, called "Don't Buy Another Vote, I Won't Pay for a Landslide."
Justice Loughry wrote a stinging dissent in the nursing home case, calling Justice Davis's opinion "shockingly result-oriented."
"Without question, the biases and whims of the majority are on full display in its boldly tortured analysis," Loughry wrote.
Justice Davis repeatedly declined to talk to ABC News about the case, saying through a spokeswoman that she has always allowed her opinions to speak for themselves. But she agreed to make a statement to ABC News about the question of her recusal.
"With regards to my husband's plane, let me … be abundantly clear, the plane is owned by my husband, it was sold through a broker, an airplane broker, and I understand that ABC has spoken to my husband, and to the broker," she said. "Other than that, I have nothing else to say to them. Have a great day."
When pressed on whether she should have disclosed the business deal between her husband and the lawyer in the case before her, she replied: "Why should I?"
"I am asking you sir, why should I?" she said. "I have no business relationship with him then, or now."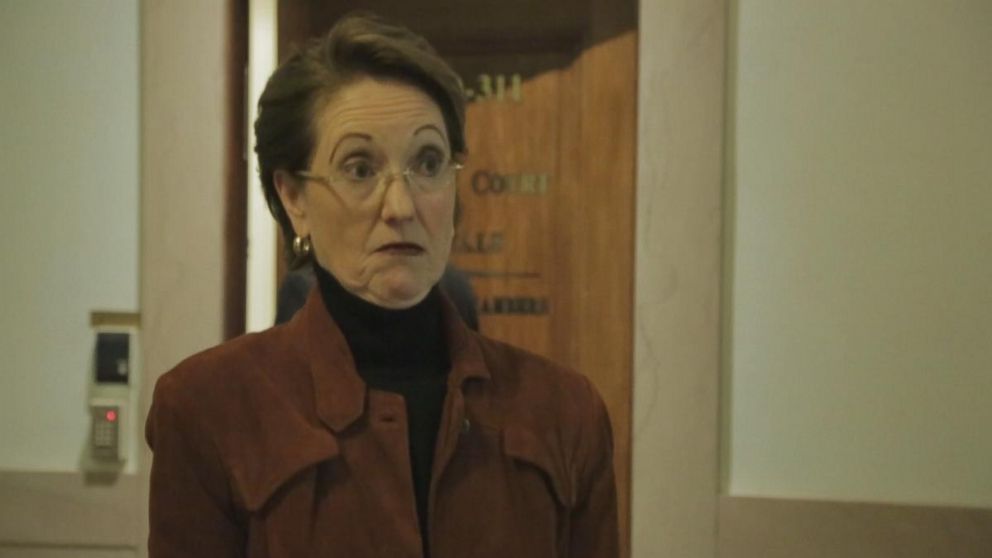 Fuller said he played by the rules, and any decision about recusal did not belong to him.
"Certainly, a justice, if they feel that they can't be fair and impartial, can recuse themselves," Fuller said.
Last month, Fuller arrived in the Lear Jet for an important court hearing in Charleston, West Virginia. Following the Supreme Court ruling, the nursing home case had formally settled. ManorCare had agreed to pay Mr. Douglas $38 million. Of the money, $10 million would go to Douglas and another $10 million to his sister. A little more than $17 million would go to Fuller's firm.
Douglas told ABC News he believes justice was done.
He said he hopes the case will send a message to nursing homes "to step up to the plate a little bit more. Treat [residents] a little bit better."
"It's been a long four years and it's over with," he said. "We're happy with what took place today. Maybe I can get some sleep tonight."