In letter to House committee chair, Hunter Biden's lawyer slams IRS whistleblower as 'disgruntled'
The attorney accused the GOP lawmaker of feeding a "misinformation campaign."
An attorney for Hunter Biden on Friday transmitted a sharp and sweeping letter to a powerful Republican lawmaker condemning his handling of an IRS whistleblower who has accused Justice Department officials of undermining the DOJ's investigation into President Joe Biden's son.
Abbe Lowell, an attorney for Hunter Biden, accused Rep. Jason Smith, the chairman of the House Ways and Means Committee, of leveraging comments made by an IRS supervisory agent as "an obvious ploy to feed the misinformation campaign to harm our client, Hunter Biden, as a vehicle to attack his father."
Smith last week released transcripts of the committee's interviews with two IRS whistleblowers who in April accused the Justice Department of granting Hunter Biden "preferential treatment" during the DOJ's yearslong probe of his tax affairs.
The move came just days after the younger Biden agreed to plead guilty to a pair of tax-related misdemeanors and enter into a pretrial diversion agreement that would enable him to avoid prosecution on one felony gun charge, potentially ending the DOJ's investigation.
Lowell, in his letter to Smith, accused the IRS agent, Gary Shapley, of being "disgruntled" and of seeking whistleblower status "in an attempt to evade their own misconduct" -- implying that Shapley was the source of leaks to the press about the Justice Department's investigation into Hunter Biden.
"Mr. Shapley may be reaping the 'reward' from the cover you have given him, considering the penalties for agents illegally leaking this type of information," Lowell wrote.
Attorney General Merrick Garland has said that Trump-appointed U.S. Attorney David Weiss has "ultimate authority" over the probe, and both Garland and the White House have denied any interference in Weiss' investigation.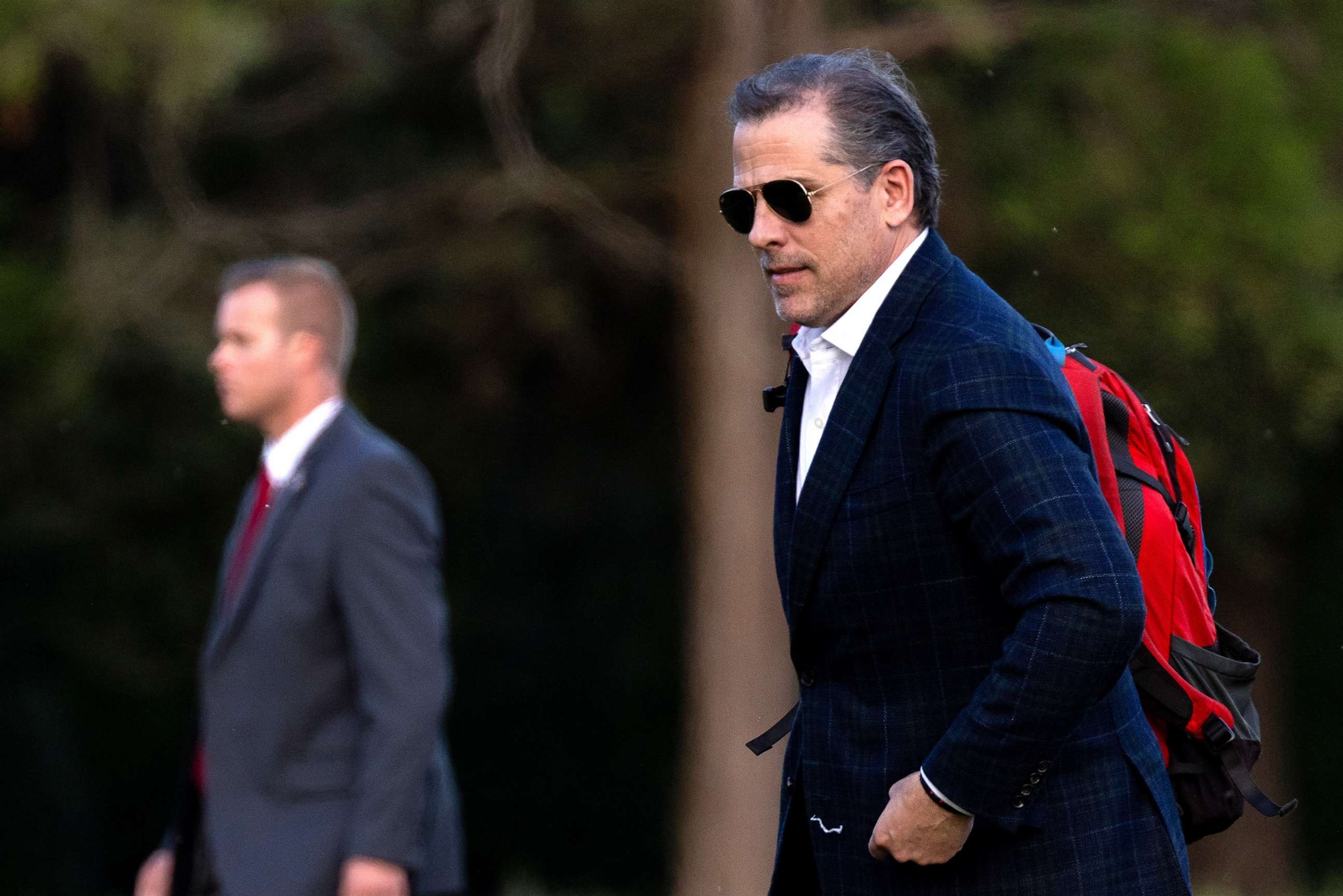 Lowell also cast doubt on the authenticity of a July 2017 WhatsApp message in which the younger Biden purportedly threatened a Chinese business associate by invoking his father's political connections.
In the message, Hunter Biden purportedly wrote that he was "sitting here with my father and we would like to understand why the commitment made has not been fulfilled" -- a statement Lowell denied in his letter.
"The facts ... are that President Biden and our client were not together that day ... and that no transaction actually occurred," Lowell wrote. "More important, your own actions call into question the authenticity of that communication and your subsequent use of it."
Lowell reserved equally harsh language for Smith, accusing the Republican chairman of "violat[ing] the spirit, if not the letter, of the tax laws and federal rules government investigations."
"Chairman Smith, it is easy when a committee does not operate with fairness and thoroughness and an adherence to rules and procedures to forward a false political narrative," Lowell wrote. "You have done that, and it appears that you ... will continue to do that."
"We can only hope that the specious methods you are using, some of which are laid out in this letter, will inform the public of the right way things should be done," Lowell wrote.
Responding to the letter, Shapley's attorneys said in a statement, "This attempt to intimidate our client and the oversight authorities scrutinizing the politicization of that case is no surprise. IRS SSA Gary Shapley has scrupulously followed the rules and blew the whistle to Congress about the unequal application of tax laws."
Smith likewise defended Shapley in a statement, saying he "bravely came forward with allegations about misconduct and preferential treatment for Hunter Biden -- and now face attacks even from an army of lawyers he hired."
"Worse, this letter misleads the public about the lawful actions taken by the Ways and Means Committee, which took the appropriate legal steps to share this information with rest of Congress," Smith said.