About a year before a 10-year-old Kansas boy was killed in 2016 on a water slide, lifeguard Nathan Campbell experienced firsthand just how dangerous the ride was, he said.
Campbell, 20, was a lifeguard at the Schlitterbahn Waterpark in Kansas City the summer Caleb Schwab was killed on the ride, called Verruckt, and was among a group asked in 2015 to volunteer one morning to do test runs on the attraction, he told ABC News.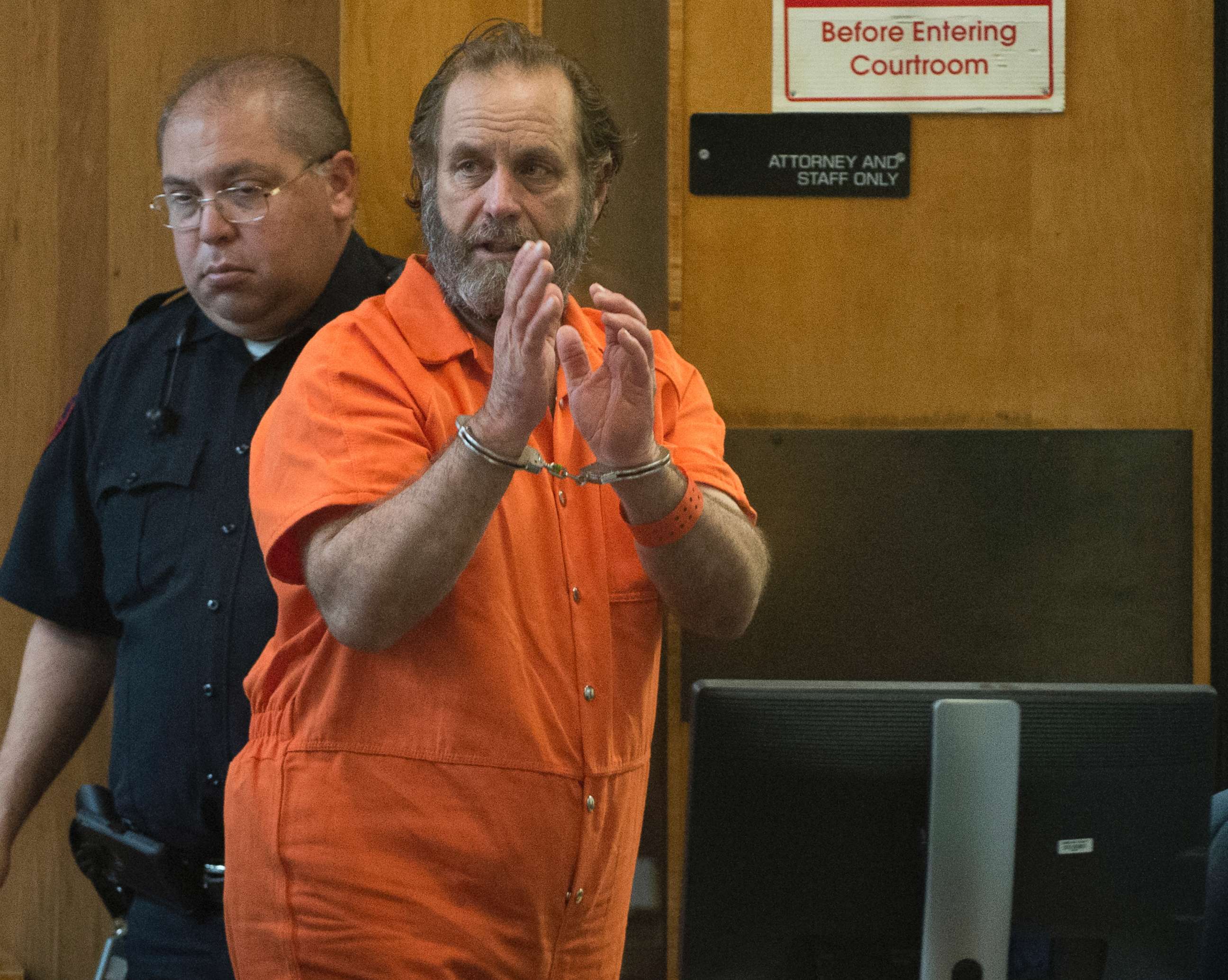 "Every morning before the park opened, lifeguards had to test the ride three times and the first two times we rode it everything went well," Campbell said.
But on the third test run, something went wrong, he said. The rubber raft he and another lifeguard were strapped into failed to slow down as it reached the run-off pool at the bottom of the 17-story slide.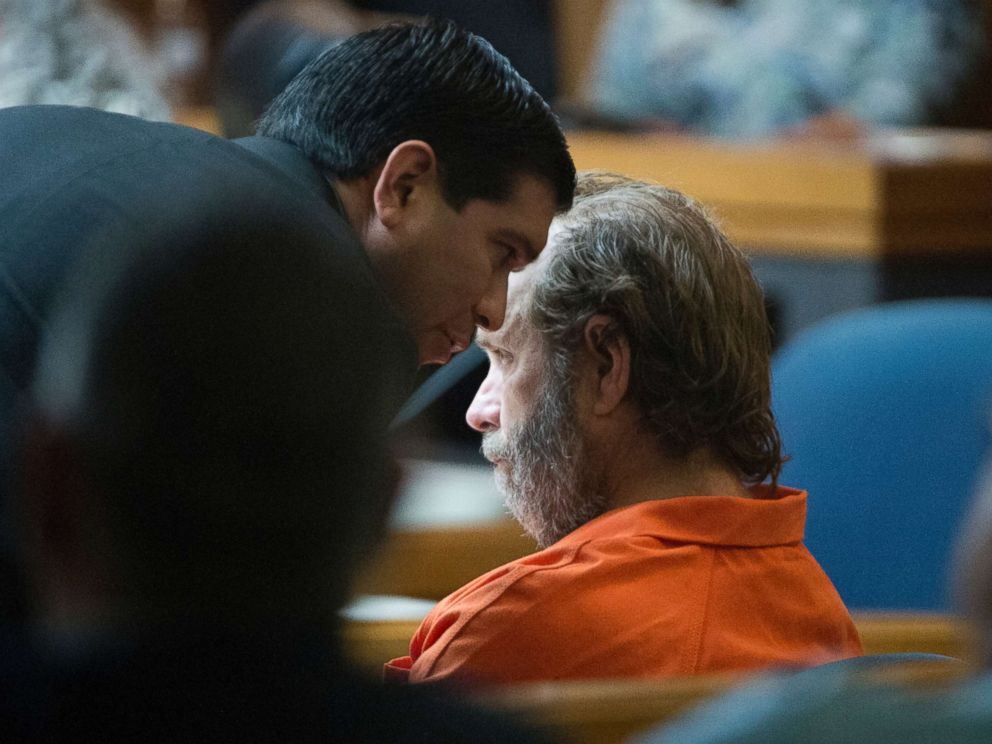 "The brakes just didn't work, so we never stopped," Campbell said.
He said the raft slammed into a concrete wall at the end of the run-off pool.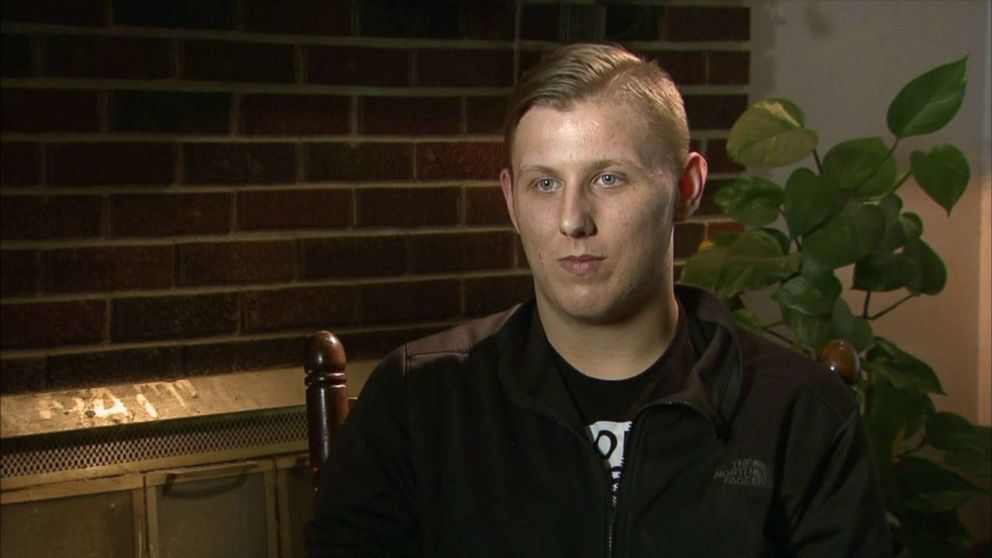 "We kept going, hit a wall and flipped," Campbell said. "I mean, it was going pretty fast. It wasn't a hard hit, but it wasn't quite a soft hit as well."
He told ABC News the crash left him with minor back injuries that didn't require medical treatment but nonetheless he was afraid to ever go on the Verruckt again.
ABC News has reached out to Schlitterbahn regarding Campbell's allegations but did not immediately hear back.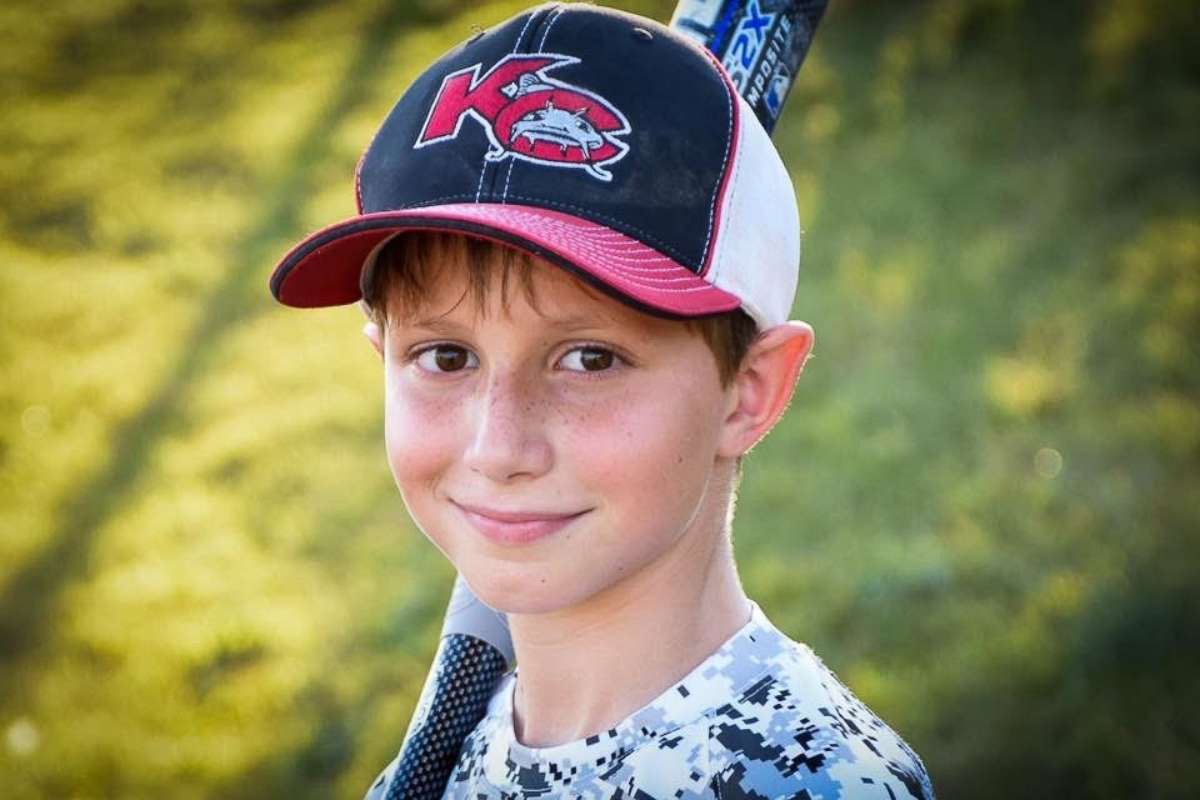 "Nobody ever followed up," said Campbell.
On Monday, Jeffrey Henry, 62, co-owner of Schlitterbahn Waterpark in Kansas City, was arrested on charges of second-degree murder, aggravated battery and aggravated child endangerment stemming from the Aug. 7, 2016, death of Caleb Schwab on Verruckt. Henry's business partner, John Schooley, was indicted on the same charges and Tyler Austin Miles, the water park's former operations director, was charged with involuntary manslaughter, among many other charges.
Henry appeared briefly today in a court in Cameron County, Texas, where he was arrested on Wednesday. His attorney asked a judge to set bond for Henry.
An indictment unsealed Tuesday alleges Henry and Schooley designed the water slide without any certifiable expertise and constructed it in violation of "nearly all aspects" of industry safety standards.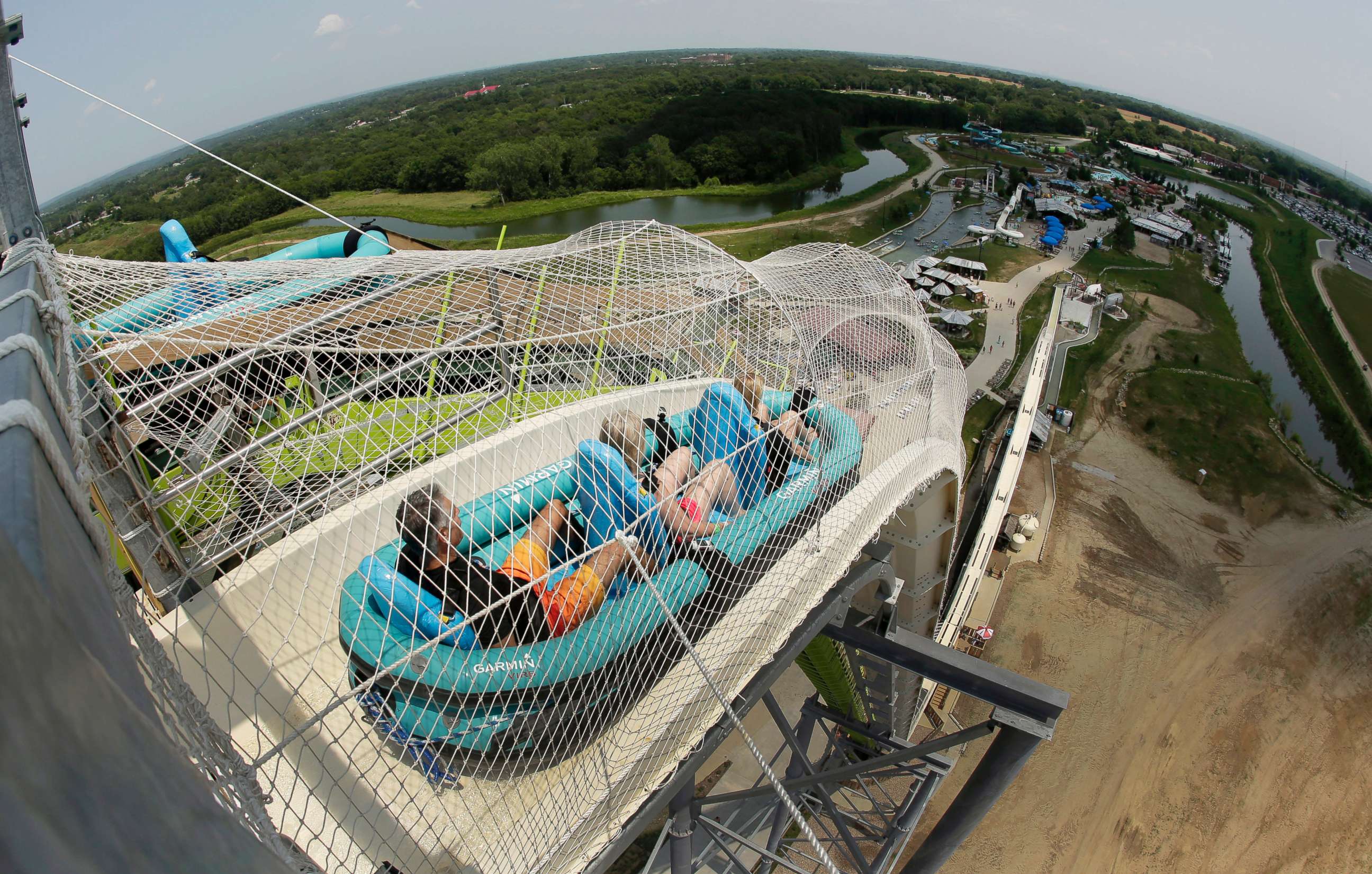 Investigators said a raft Caleb was in collided with one of a series of metal hoops that held netting over the slide to prevent rafts from going airborne, decapitating the boy. Two women riding with Caleb were also injured; one suffered a fractured jaw bone and the other was left with an orbital bone fracture.
The defendants, according to the indictment, also allegedly tried to hide from investigators evidence of at least a dozen other incidents in which passengers were injured on Verruckt leading up to Caleb's death. The water slide opened to the public in July 2014, the same year it was certified as the world's tallest by the Guinness Book of World Records.
Corporate emails, memos, blueprints, videos, photos and statements from witnesses allegedly showed that "this child's death and the rapidly growing list of injuries were foreseeable and expected outcomes," according to the indictment.
Among the numerous alleged flaws investigators found with the water slide, the braking system appears to have been a persistent problem that Miles was made well aware of, according to the indictment.
"In addition to numerous oral reports, [there were] 21 written staff reports advising Miles that Verruckt's brake system was in the process of failure..." the indictment reads.
"On July 15, 2016, 23 days before the death of [Caleb Schwab], a seasonal manager finally heeded the various reports and flagged the brake system as an urgent priority level 1 maintenance issue. Rides that have priority level 1 maintenance issues are not supposed to operate until the repair has been completed," the indictment states.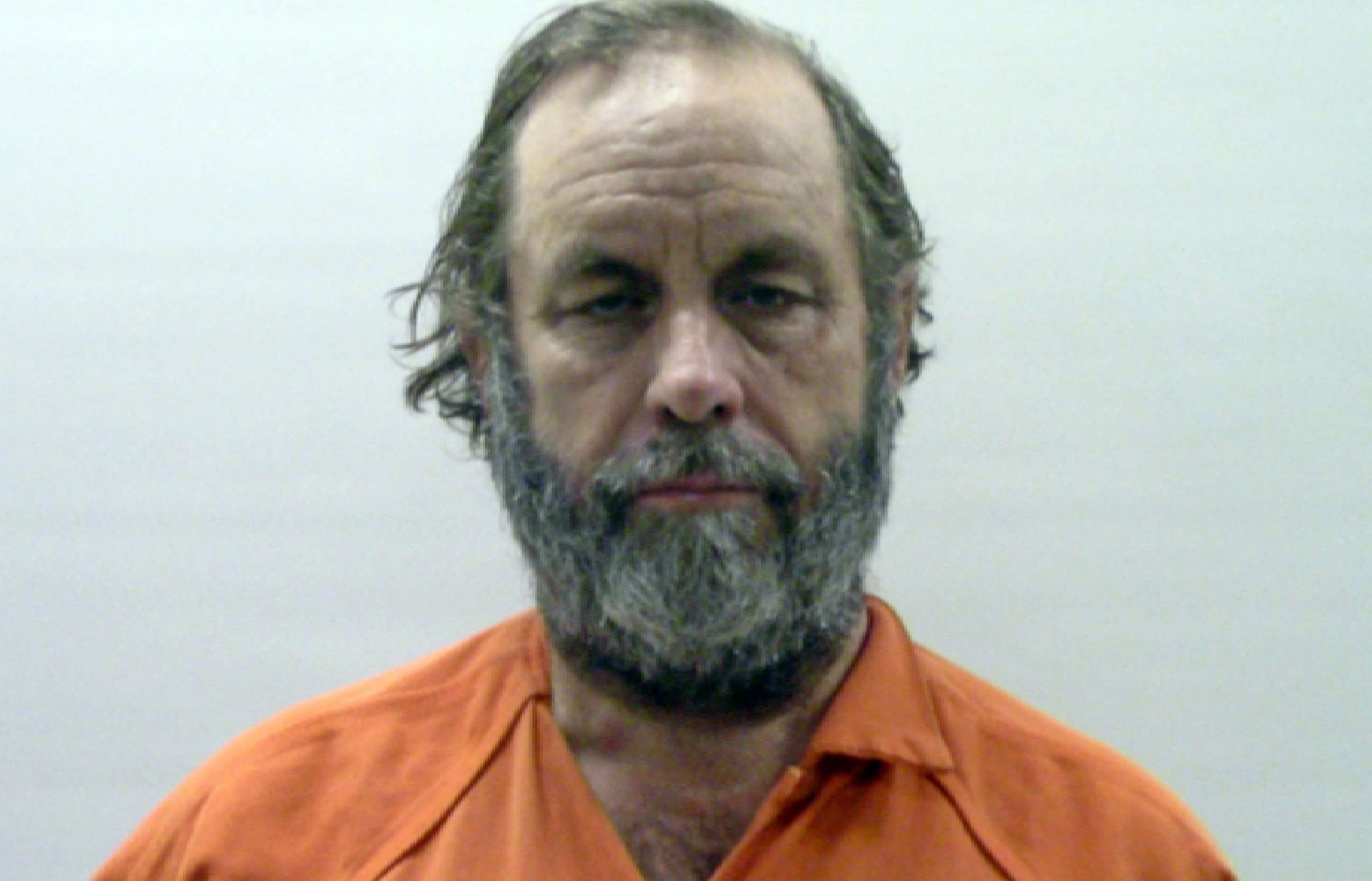 "Miles possessed authority to close the Verruckt for this repair, but ... staff did not. Miles chose to continue operating Verruckt unceasingly. No repairs were made and the brake was allowed to fail," the indictment states.
But Schlitterbahn Waterpark disputed the accusations in a statement.
"The allegation that we operated, and failed to maintain, a ride that could foreseeably cause such a tragic accident is beyond the pale of speculation," the company said.
"The accusation that we withheld information or altered evidence is completely false. We have operated with integrity from day one at the waterpark -- as we do throughout our water parks and resorts. We put our guests and employees safety first; and safety and maintenance are at the top of our list of priorities," the statement added. "... We will be fighting these charges aggressively. We know that Tyler is innocent and that we run a safe operation -- our 40 years of entertaining millions of people speaks to that."