— -- A lost pet tortoise that was discovered crossing a road in a small town near Miami has recently been reunited with its owner, thanks to the help of the local Miramar Police Department.
The 18-year-old, nearly 80-pound fella named Zulu was found Wednesday by resident Shelley Daley, who took the tortoise home after she was scared it would get hit by a car, according to Miramar police.
"I looked over to my right and I seen a big tortoise," Daley told ABC News affiliate WPLG-TV in Miami. "I thought it was an ornament, which I knew was out of place."
Daley called police to report the estranged animal, and police were surprised at what they found, Miramar Police public information officer Tania Rues said.
"Our responding officer came expecting to find a small turtle, but here was this nearly 80-pound tortoise," Rues told ABC News. "We know that most tortoises of that size in the area are pets, so we took pictures and posted to Twitter to try and find the owner."
Within a few hours, a friend of Zulu's owner, Mary Schul, recognized the picture and notified Schul, Rues said. She added that they found out the turtle had been missing since Tuesday from his home, which was over half a mile away.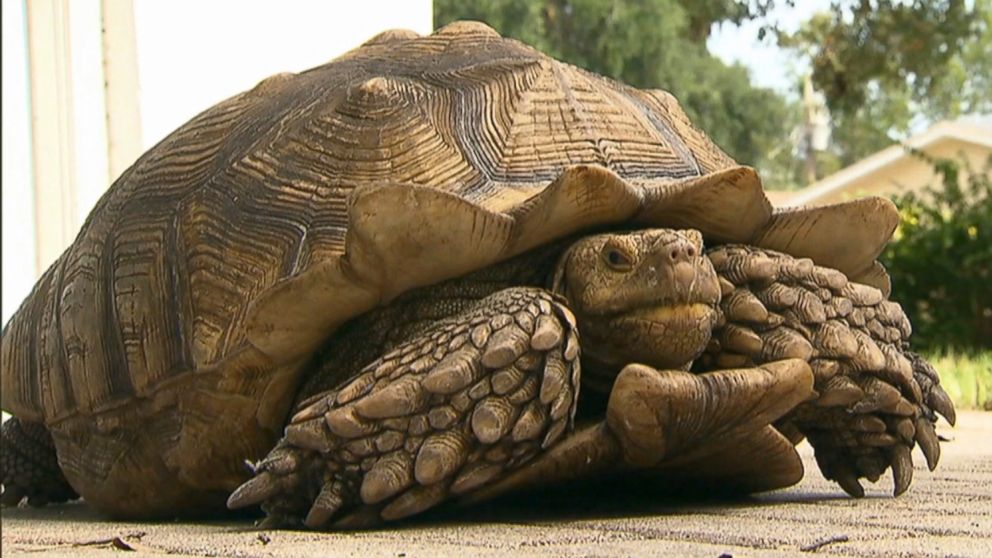 Zulu's owner said she was elated.
"I couldn't sleep last night," Schul told WPLG, adding that this is the third time the tortoise has escaped from his home.
"When he gets his mind going and he wants to leave, he just goes," Schul said. "And he got out of his cage again."
The worried owner told WPLG she plans on placing a tag on Zulu in case the sneaky tortoise tries to venture away from home again.