— -- The gunman who opened fire inside a movie theater in Louisiana Thursday night allegedly threatened his family and was involuntarily committed to a hospital in Georgia seven years ago, according to documents filed in court.
Shooter John Houser, whom police described as a drifter "who was intent on shooting and escaping," died from a self-inflicted gunshot wound after being cornered, authorities said. He was among three people who died at the Grand 16 Theatre in Lafayette, police said. Nine others were injured, one in critical condition, police said.
Houser, 59, was estranged from his family, police said, adding that authorities spoke to some of them overnight.
Houser and his wife were married and lived together from 1983 to 2012, according to court filings obtained by ABC News. The couple separated in December 2012, and she then filed for divorce in March 2015, the documents show. The divorce is not yet final.
They have adult children together, according to the court filings.
In April 2008, Houser's family members filed a temporary protective order against him in Georgia, according to court filings.
The family members claimed that Houser didn't want his daughter getting married and he exhibited "extreme erratic behavior" and "made ominous as well as disturbing statements" that the marriage wouldn't occur, according to documents. Houser's wife allegedly "became so worried about the Defendant's volatile mental state that she has removed all guns and/or weapons from their marital residence," according to documents.
Houser also allegedly threatened his wife's aunt, the documents said.
Houser was involuntarily committed to a hospital in Georgia, the documents said, and he allegedly threatened his wife that once he got out he would continue his erratic behavior and stop the marriage. He also allegedly harassed his daughter's future in-laws, the documents said.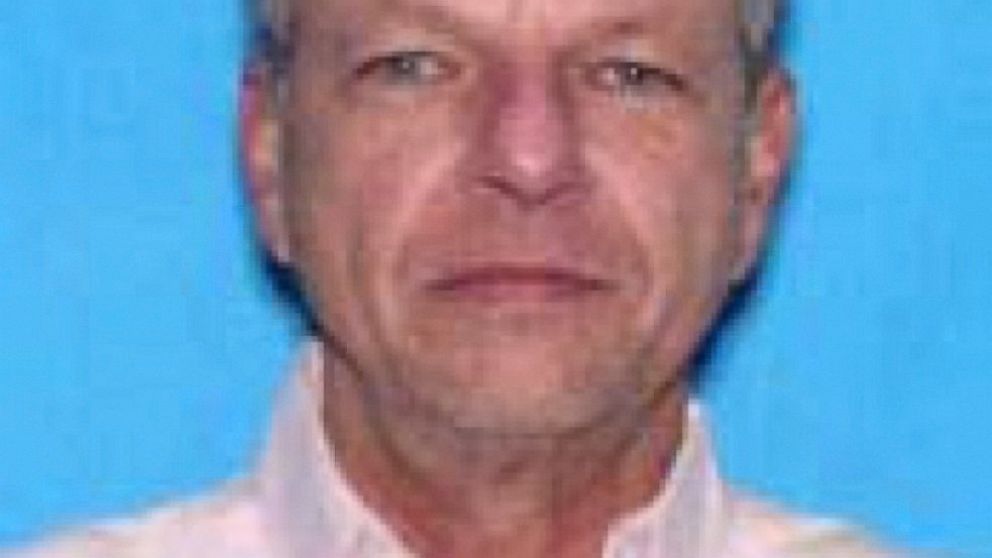 Houser's wife said he had a history of mental illness, including manic depression and bi-polar behavior, according to court filings. She said Houser took medication daily, but sometimes forgot to take it or would forget to eat, which affected his behavior, according to court filings.
The protection order was lifted May 8, 2009, the documents said.
Houser applied for a pistol permit in Alabama in 2006, Russell County Sheriff Heath Taylor said today. But the permit was denied because he had been arrested in connection to an arson case in Georgia in 1989 or 1990, and there was a report of domestic violence against him in 2005, the sheriff said.
A 2005 domestic violence complaint against Houser was filed with the police in Alabama, Taylor said, but it was never prosecuted.
Police said Houser had likely been in Lafayette since early this month, staying at a motel.
Wigs and glasses were found in Houser's car -- a 1995 blue Lincoln Continental -- and motel room, according to police.
One weapon, a .40-caliber handgun, was recovered, police said. At least 13 rounds were shot, according to police.
Separately, Houser was described in a report today by a legal advocacy group as someone who was "caught up with a number of far-right ideas and fascinated about 'the power of the lone wolf.'"
He wrote dozens of comments on Internet message boards, expressing "interest in white power groups, anti-Semitic ideas, the anti-gay Westboro Baptist Church," according to the Southern Poverty Law Center in Montgomery, Alabama.
"Do not mistake yourselves for one minute, the enemy sees all posted on this website. I do not want to discourage the last hope for the best, but you must realize the power of the lone wolf, is the power that come forth in ALL situations," Houser wrote on a forum dedicated to the New York chapter of Golden Dawn, Greece's far-right neo-Nazi political party, according to SPLC. "Look within yourselves."
He also cited minimal political involvement and "hustling" among his interests, the law center wrote.
Houser has referenced Adolf Hitler many times online, saying, for instance, "Hitler is loved for the results of his pragmatism," last January on another website, SPLC said.
But police emphasized that there is no known motive for the shooting.
Houser's estranged wife, Kellie Houser, said in a statement through her divorce lawyer: "At this time the family has no comment. Our concern and our prayers are for the families of those who lost their lives or were wounded in LaFayette, LA. Please allow our family some privacy at this time."
ABC News' Lauren Pearle contributed to this report.
Get real-time updates as this story unfolds. To start, just "star" this story in ABC News' phone app. Download ABC News for iPhone here or ABC News for Android here. To be notified about our live weekend digital reports, tap here.