Louisiana officer charged in fatal crash that killed 2 high school cheerleaders
The officer was pursuing a suspect when he crashed into the teens' car.
A Louisiana police officer who allegedly caused a car crash that killed two high school cheerleaders on New Year's Eve while he was in pursuit of a suspect has been charged with homicide.
Officer David Cauthron, 42, of the Addis Police Department allegedly ran a red light during the chase and crashed into a vehicle with three young passengers inside "at a very high rate of speed," according to a statement from 18th Judicial District Attorney Tony Clayton.
Cauthron was charged with two counts of negligent homicide. The crash occurred just across the Mississippi River from Baton Rouge, according to the district attorney's office.
The officer was pursuing 24-year-old Tyquel Zanders, after Zanders allegedly stole his father's vehicle, authorities said.
The officer then ran a red light on Louisiana Highway 1 and crashed into the car containing the three teens, according to the district attorney's office.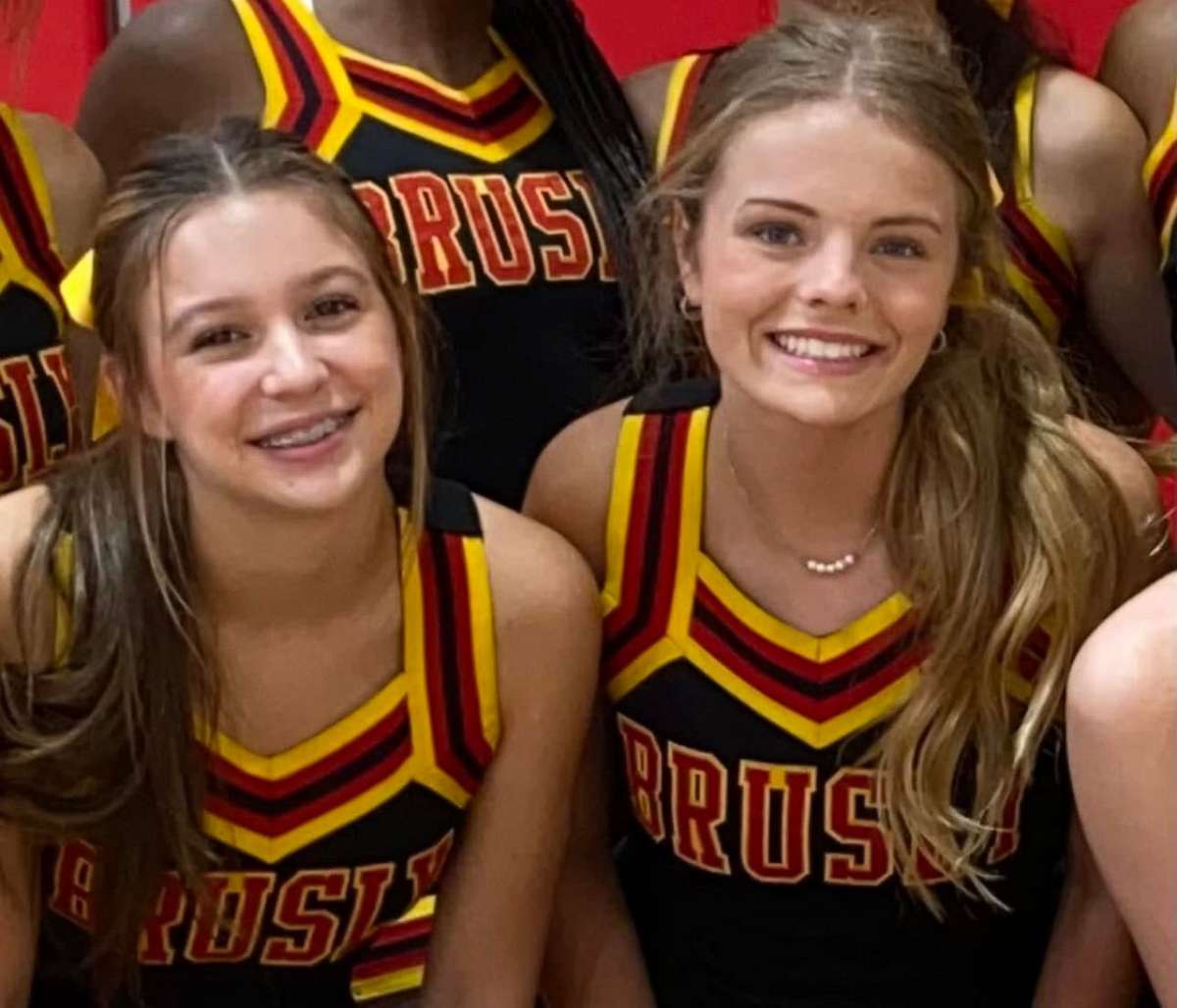 Maggie Dunn, 17, and Caroline Gill, 16, cheerleaders at Brusly High School, were killed in the collision, authorities said. Maggie's 20-year-old brother, Liam Dunn, was also in the car and remained in critical condition at a Lafayette hospital, officials said.
The girls' cheerleading squad invited friends and family to share photos and memories of Maggie and Caroline in a post on Facebook.
"As we mourn the tragic deaths of Maggie Dunn and Caroline Gill please keep their families, friends, and the BHS community in your thoughts and prayers," a post on the Brusly High School cheerleading Facebook page read. "Their enthusiasm and bright smiles will be missed more than can be imagined."
After the crash, Zanders crossed a bridge over the Mississippi River into West Baton Rouge, where deputies from the West Baton Rouge Sheriff's Department pursued and arrested him when his car stalled, police said.
Zanders was charged with two counts of manslaughter.
Clayton said in a statement that his office will "conduct a thorough investigation of the case," which will include analyzing all police unit dash camera and officer camera footage, communication with the officer, and interviews with witnesses. The case will then be presented to a grand jury.
"We will follow the facts of the case, but I cannot understand why the officer was driving at such a high rate of speed through a red light," Clayton said. "Sirens and police vehicles do not give an officer the authority to cut through a red light. They must slow down or come to a complete stop when human life is in danger. In this case, evidence appears to show that the officer was grossly negligent, and the lives of these young people would not have been taken had he exercised common sense."
Clayton continued, "If it involves putting human life in danger, stop the damn pursuit. It's just not worth the risk. This is a tragic case that has impacted many families and an entire community, and ended the lives of young people with a promising future ahead of them. It's very sad."
It is unclear whether Cauthron has retained an attorney.
The Addis Police Department did not immediately respond to ABC News' request for comment.