The 56-year-old man accused of mailing more than a dozen pipe bombs throughout the country to top Democrats, other high-profile liberal figures and CNN will be transferred from Florida to New York, where he will face federal criminal charges.
Cesar Sayoc, wearing khaki jail scrubs, waived his right to a pretrial detention hearing before a federal judge in Miami Friday morning and agreed to be moved to New York City for the hearing and prosecution.
He will remain in custody in the meantime.
"It makes much more sense for his hearing to happen in New York with the lawyers who are going to represent him long-term. They will have a much better handle on the information and the decision-making process," Daniel Aaronson, one of Sayoc's private attorneys in Florida, told reporters after Friday's brief hearing.
The trip from the Southern District of Florida to the Southern District of New York will be by bus and could take as long as three weeks, prosecutors told ABC News. Sayoc has been detained in isolation since he was arrested in a parking lot in Plantation, Florida, on Oct. 26, following a days-long, nationwide manhunt for the suspect in an apparent mass mail bomb campaign.
Sayoc, whose residence is listed as his mother's home in Aventura, Florida, though he mainly lived in a white van plastered with pro-Trump stickers, could be sentenced to up to 48 years in prison if convicted of the five federal charges he's facing: interstate transportation of an explosive; illegal mailing of explosives; threats against former presidents and certain other persons; threatening interstate communications; and assaulting current and former federal officers.
"The magnitude of what has happened does weigh on him," Aaronson told ABC News Friday, after telling reporters he's known Sayoc for nearly five years. "He was the most respectful client that I have ever represented. When I heard his name in connection to this, I just stuttered and stammered that he could possibly be involved. It's just not the person that I know."
The attorney would not speculate as to what could have triggered the alleged plot to send crude pipe bombs to prominent public figures who have all spoken critically of President Donald Trump.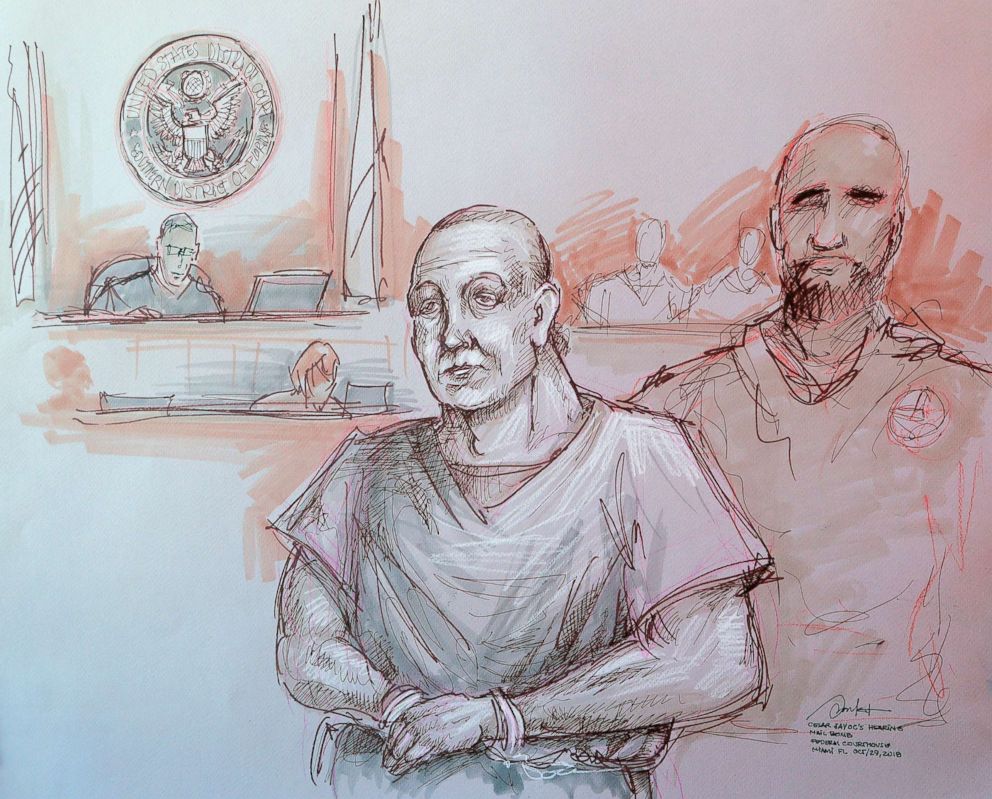 The decision to transfer Sayoc comes on the heels of a letter New York prosecutors sent Tuesday to the judge presiding over Sayoc's case in Florida. They requested that Sayoc be moved to Manhattan to "face the consequences of his actions" and arguing that he remain behind bars pending trial "due to both his dangerousness to the community and risk of flight."
"The defendant conducted a domestic terrorist attack targeting at least 15 victims," Geoffrey S. Berman, the United States Attorney for the Southern District of New York, wrote in the letter to U.S. Magistrate Judge Edwin Torres of the Southern District of Florida. "There are no conditions that could adequately protect the public from the defendant and assure his appearance in Manhattan for trial."
The FBI seized and searched multiple electronic devices belonging to Sayoc and discovered files containing the addresses of his intended victims -- plus "numerous additional targets" -- and return labels that match those used on the padded mailing envelopes carrying the improvised explosive devices (IEDs), according to the letter.
"Metadata from the electronic devices indicates that the defendant started planning the attack as early as July 2018," Berman wrote. "The evidence of the defendant's terror campaign is still being collected but is already overwhelming."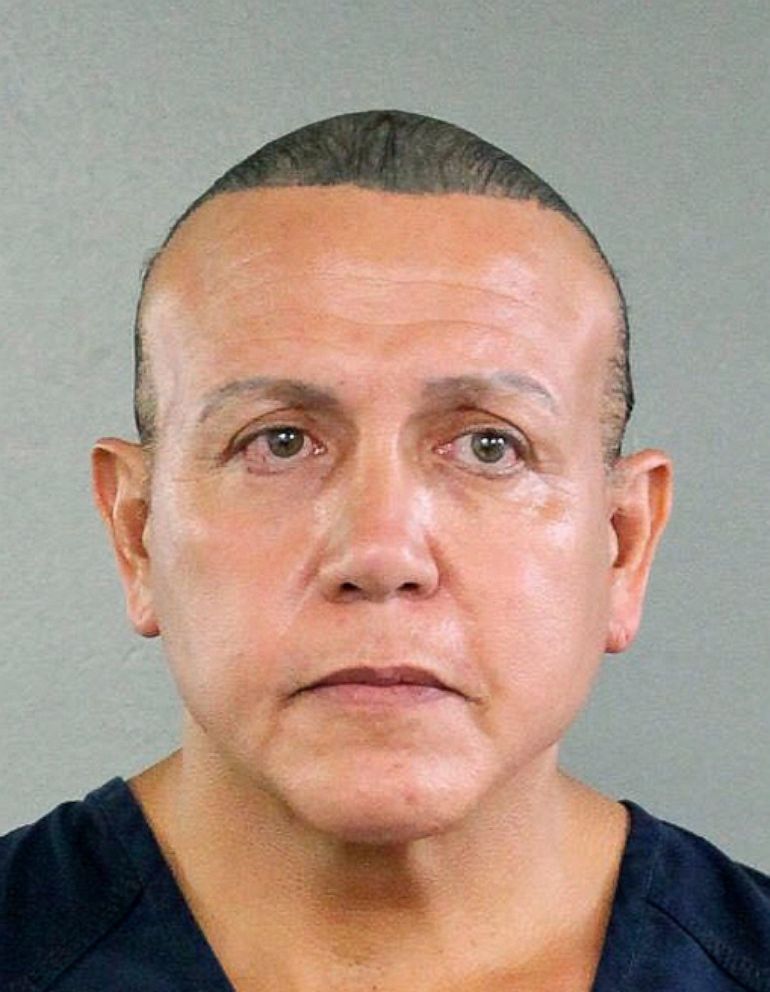 So far, authorities have recovered at least 15 IEDs that Sayoc allegedly mailed to targets throughout the country, including former President Barack Obama, former Secretary of State Hillary Clinton as well as CNN's offices in New York City and Atlanta. Each device was packaged in a tan-colored manila envelope lined with bubble wrap and stamped with approximately six postage stamps bearing an image of an American flag, according to court documents.
All of the recipients are prominent critics of Trump, and many of them have been publicly disparaged by the president either at campaign rallies or on Twitter.
Each envelope listed Democratic Rep. Debbie Wasserman Schultz as the return sender at a particular address in Sunrise, Florida. Authorities do not believe the South Florida congresswoman, who is the former head of the Democratic National Committee, was involved in sending any of the parcels.
All of the packages traveled through the U.S. Postal Service. They were all intercepted before they reached their intended targets, sources told ABC News.
None of the devices detonated, and no one was injured in handling the packages.
The packages and the contents were all sent for analysis to FBI's laboratory in Quantico, Virginia.
"The FBI's analysis of the defendant's IEDs is ongoing, but it is clear that they were dangerous," David Brown, FBI special agent, wrote in the Oct. 26 complaint against Sayoc. "The IEDs that have been analyzed thus far contained energetic material with explosive qualities. The defendant also placed shards of glass in several of the IEDs for the apparent purpose of maximizing harm to his intended victims through the detonation of the devices that he had mailed."
Investigators have not determined a motive for the suspected mail bombs.
ABC News' Mark Crudele, Jack Date, Katherine Faulders, Armando Garcia, Aaron Katersky, Mike Levine, Josh Margolin and Pierre Thomas contributed to this report.