— -- A man accused of making at least eight threats against Jewish community centers, Jewish schools, a Jewish museum and the Anti-Defamation League was arrested by the FBI in St. Louis, Missouri, this morning, though the man is not believed to be the main suspect behind this year's rash of bomb threats, two law enforcement officials told ABC News.
Juan Thompson, 31, is accused of what federal prosecutors called a "campaign to harass and intimidate." He's charged in New York with cyberstalking a New York City woman by communicating threats in the woman's name. Prosecutors said Thompson, a former journalist, appears to have made those threats "as part of a sustained campaign to harass and intimidate" the woman after their romantic relationship ended.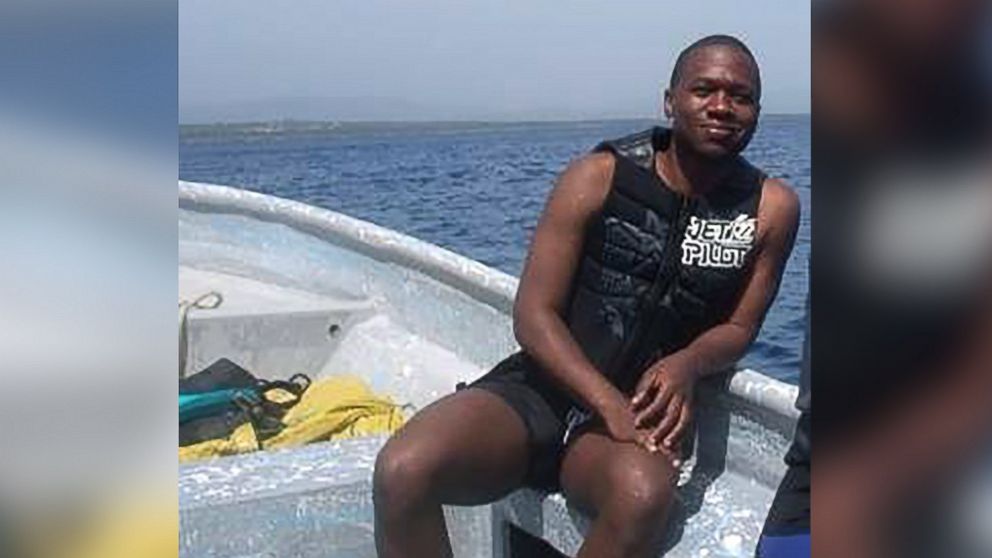 He is accused of making threats over the course of Jan. 28 to Feb. 22 against the Anti-Defamation League office in New York, a Jewish history museum in New York, as well as JCCs and Jewish schools in New York, Michigan, Dallas and San Diego.
Law enforcement officials told ABC News Thompson appeared to take advantage of news coverage of the threats in order to exact revenge on a woman who had ended a romantic relationship.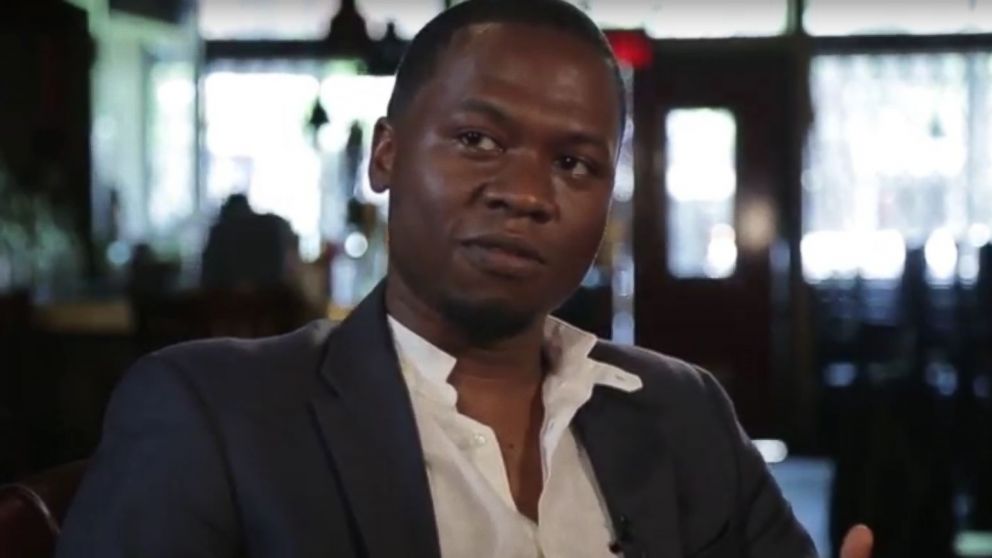 Thompson made an initial appearance today in St. Louis and did not enter a plea. His next hearing is scheduled for March 8.
Meanwhile, FBI Director James Comey met with Jewish community leaders today to discuss the recent uptick in threats against Jewish institutions.
The FBI said in a statement that "the investigation into these threats is a top priority" and that "agents and analysts across the country are working to identify and stop those responsible."
"The FBI is committed to ensuring that people of all races and religions feel safe in their communities and places of worship," the FBI said.
After Thompson's arrest, New York City mayor Bill de Blasio released a statement, thanking law enforcement "for aggressively pursuing and arresting a suspect in a disgusting series of threats against Jewish Community Centers. When you attack someone because of who they are, how they worship or who they love, you are attacking our democracy."
New York City Police Commissioner James O'Neill added, "The defendant caused havoc, expending hundreds of hours of police and law enforcement resources to respond and investigate these threats. We will continue to pursue those who pedal fear, making false claims about serious crimes."
According to the NYPD, hate crimes are up this year in NYC, driven primarily by anti-Semitic bias crimes.
Thompson's arrest comes after five waves of bomb threats at JCCs and Jewish schools nationwide this year. The JCC Association of North America reported a total of 100 incidents this year alone. No bombs were found at any of the locations. The FBI and the Justice Department's civil rights division are investigating the incidents.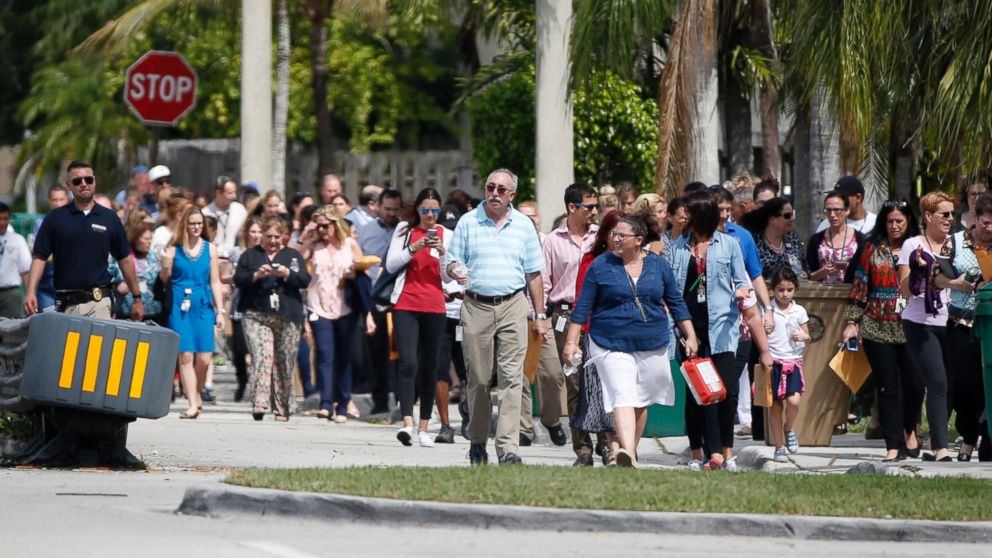 Jonathan Greenblatt, the CEO of the Anti-Defamation League, told ABC News earlier this week that JCC threats created "terror" for the people evacuated from the facilities — including preschool children, the elderly and teenagers — as well as their family members.
"This is absolutely abnormal, and it is totally unacceptable that anyone, anywhere, at any time could be terrorized because of their faith," he said.
The most recent wave -- which did not include any of the threats Thompson is accused of making -- was this past Monday when 31 bomb threats were called into 23 JCCs and eight Jewish day schools in Alabama, Arizona, California, Delaware, Florida, Indiana, Maryland, Michigan, New Jersey, Nevada, New York, North Carolina, Pennsylvania, Rhode Island, Virginia, Washington state, and Canada, the JCC Association of North America said. All schools received the all clear from law enforcement, the JCC Association of North America said.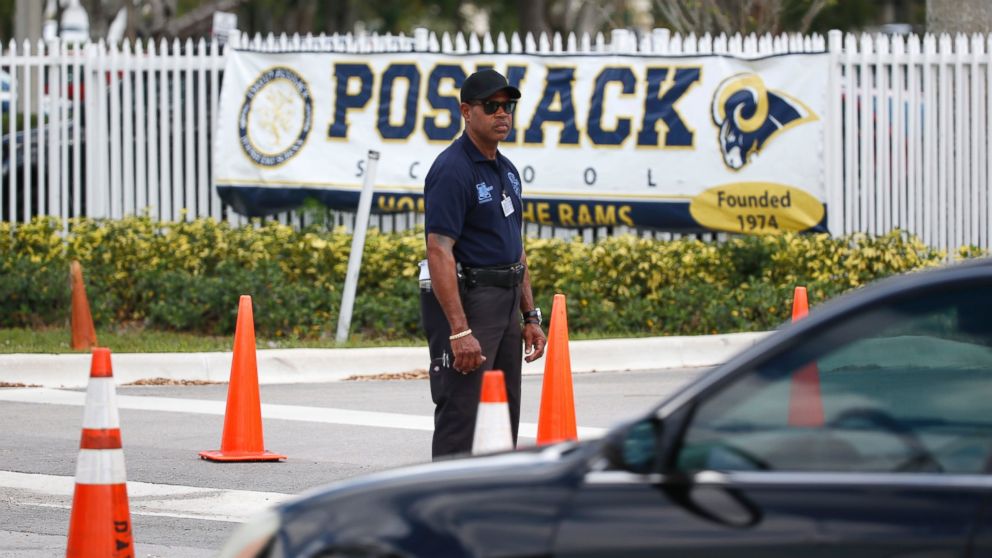 Karen Kolodny, executive director of the JCC of Mid-Westchester in Scarsdale, New York, one of the 31 centers to receive a threat, told ABC News today that she was expecting to eventually "be on the target list."
"We knew at some point it would be our turn," she said.
Once the JCC received the phone threat Monday morning, the center -- which includes early childhood programs, senior programs and after school programs -- was evacuated. Police cleared the building within hours and the center reopened. The center has been doing drills for years and teachers undergo training, Kolodny noted.
"We had no indications of fear from the kids, and that's because the teachers are trained to stay calm," she said.
To Kolodny, the bomb threat "was an attempt at harassment and an attempt to disturb the normal routine of average citizens, and we are not going to let it deter us in the operation of our building and in the programs we offer to community ... we won't be harassed."
She added, "JCCs are not just Jewish community centers. We are open to and we serve the entire community here. We don't ask for people's religions ... it's not our business. Our doors are open to everyone."
In the wake of these threats, "there's so much public outpouring of support for JCCs. If the goal was to destabilize the JCCS, we're still in business, and we're going to continue to be in business. This is a failed attempt at targeting the community and it just won't work," Kolodny emphasized.
The JCC in Indianapolis, Indiana, which also received a bomb threat, wrote on Instagram, "A neighbor stopped by today to say she was thinking of us. Brought dozens of roses for us to share with staff."
The uptick in anti-Semitism extends beyond bomb threats.
According to Greenblatt, there has been a graffiti at synagogues, a "tsunami of anti-Semitic slander on social media" and attacks at Jewish cemeteries.
Since Feb. 20, Jewish cemeteries have been desecrated in University City, Missouri; Philadelphia and Rochester, New York. Authorities are investigating all three cases.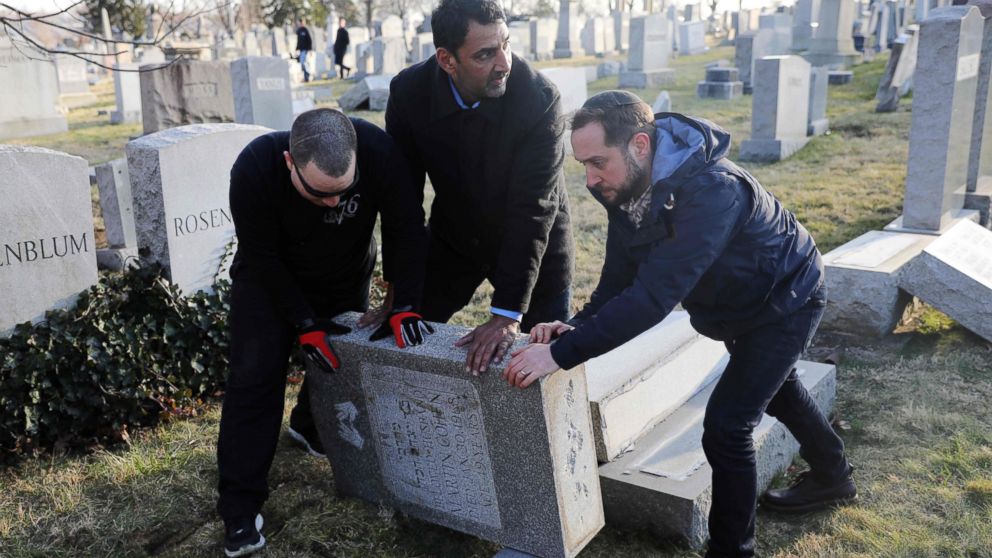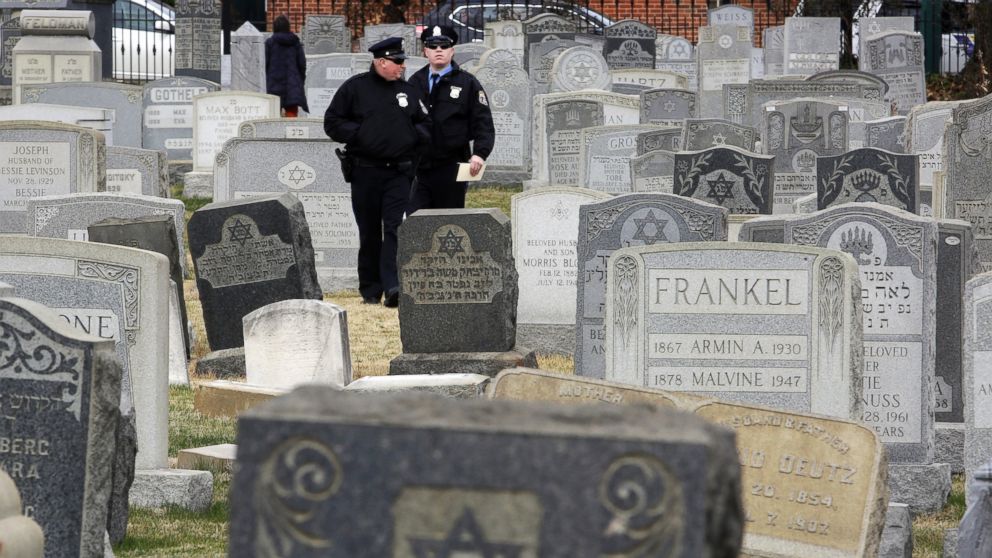 Evan Bernstein, New York regional director at the Anti-Defamation League -- one of the institutions Thompson is accused of targeting -- today thanked law enforcement for Thompson's arrest.
"Just because there's been an arrest ... does not mean the threats have disappeared or will stop," she said at a press conference. "Hate towards the Jewish community and other minority groups is very real and deeply concerning. There is a lot of work that still needs to be done."
David Posner, the director of strategic performance at the JCC Association of North America, in a statement Monday called on the FBI, the White House, the Justice Department, the Homeland Security Department, Congress and local officials to "speak out forcefully against this scourge of anti-Semitism" across the U.S. and to catch the "perpetrators, who are trying to instill anxiety and fear in our communities."
On Feb. 21, President Trump for the first time directly addressed recent incidents of anti-Semitism after he received backlash from various groups. Speaking at the National Museum of African American History and Culture in Washington, D.C., he called the JCC threats a "painful and a very sad reminder of the work that still must be done to root out hate and prejudice and evil."
Attorney General Jeff Sessions told reporters Monday, "I have seen the Jewish synagogue attacks, threats and things, which is a very serious and disruptive practice. This Department of Justice will do what it can to assist in pushing back against that and prosecuting anybody who was a part of it."