— -- After searching shelters and hospitals for his 69-year-old mother, missing since Monday when deadly wildfires struck Northern California, Bob Tunis says he found his mother's body Wednesday at the remains of her Santa Rosa home.
When his mother, Linda Tunis, woke up at 3:45 a.m. Monday, finding her entire home at the Journey's End Mobile Home Park engulfed in flames, she called his sister, who told her to get out, Tunis told ABC News.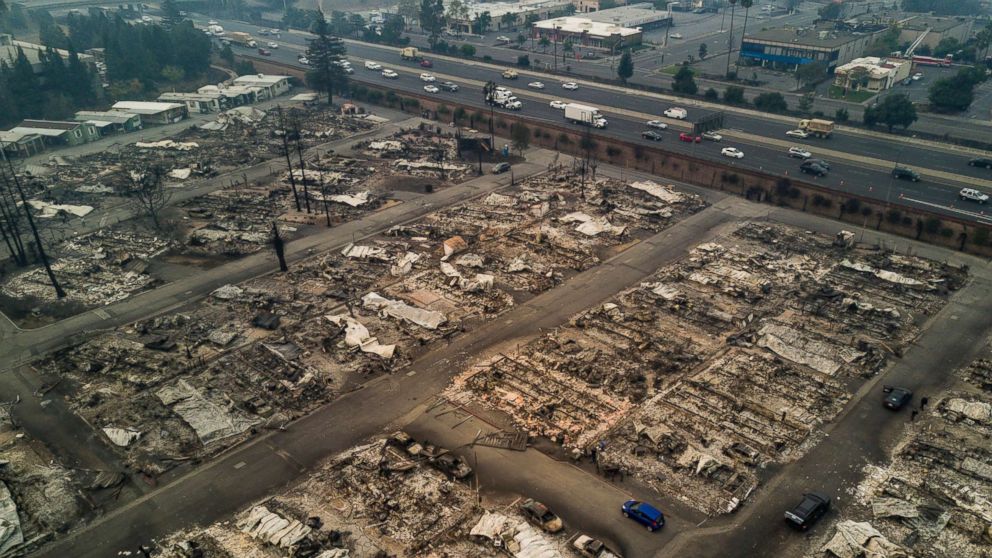 Since then, Bob Tunis said he searched shelters and hospitals. His sister made up a missing persons flier and spoke to news media, and the siblings filed a missing person report with authorities.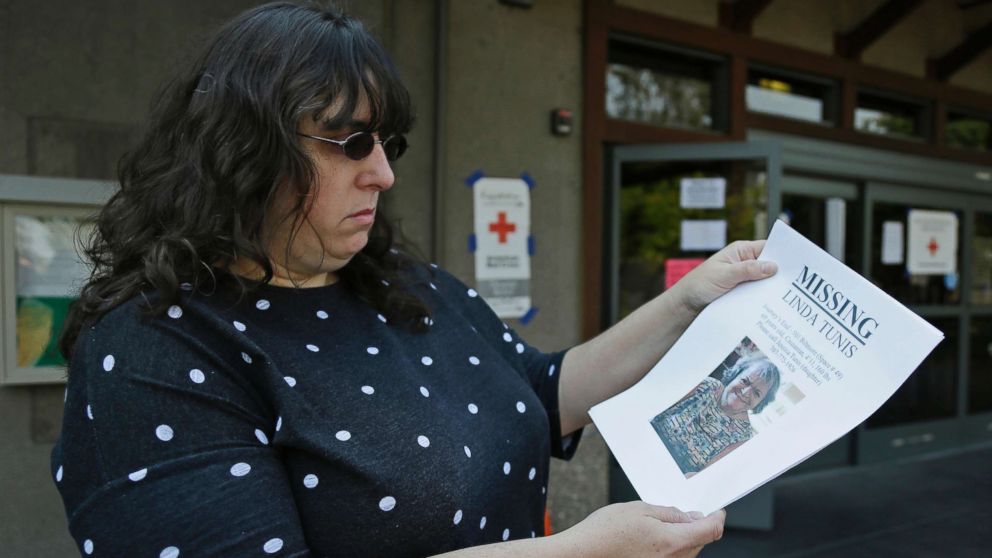 "Please help me find her," Bob Tunis' sister Jessica Tunis said Wednesday, according to The Associated Press. "I need her back. I don't want to lose my mom."
But they didn't hear from her. So he said he had to go look for himself.
"She probably just didn't hear people knocking on her door at 3 a.m.," Bob Tunis said from the site of his mother's destroyed home after finding her body.
She was 69 and had health problems, he said. Officials have not confirmed the death.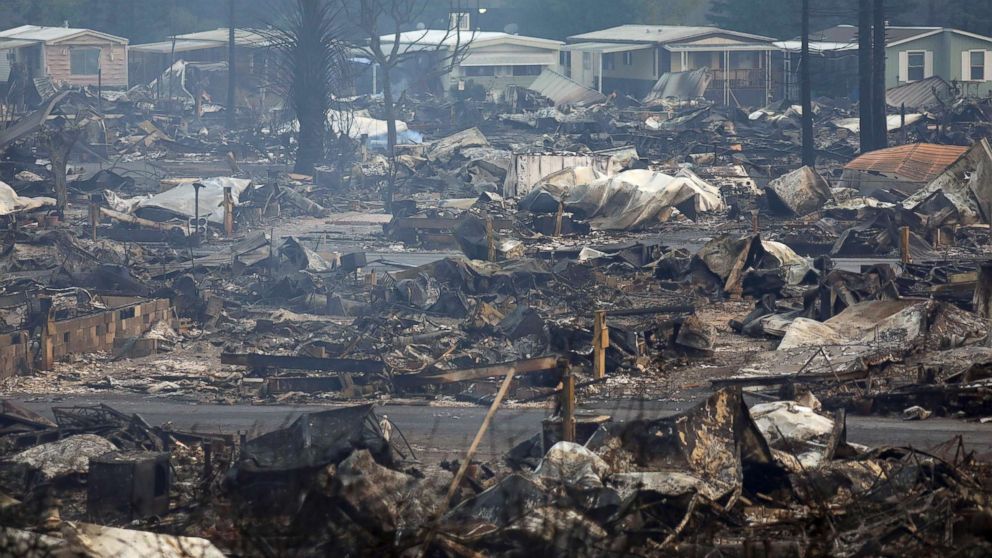 Bob Tunis' sister came to the scene, too, and the two hugged in a long embrace in front of the rubble marked off by police tape.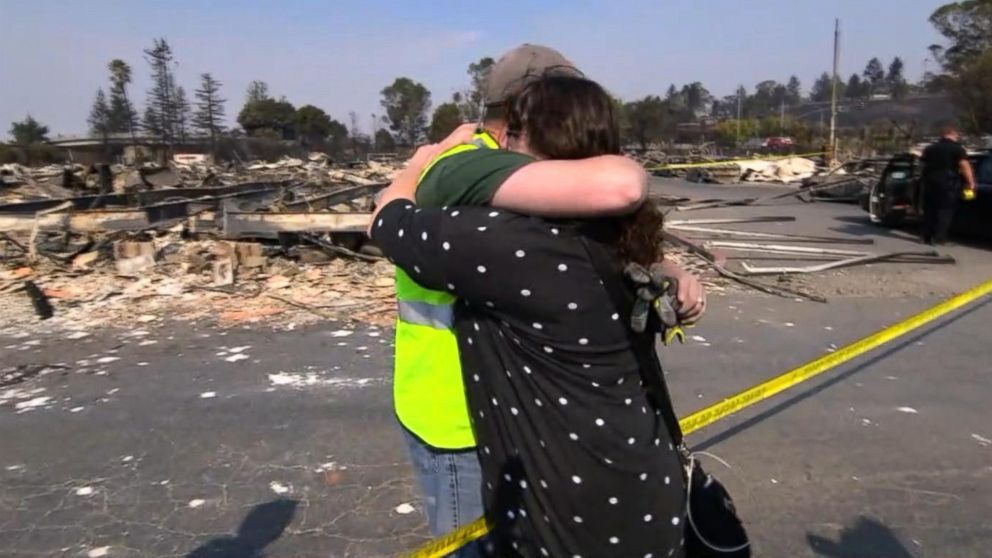 "I don't want to see," she said.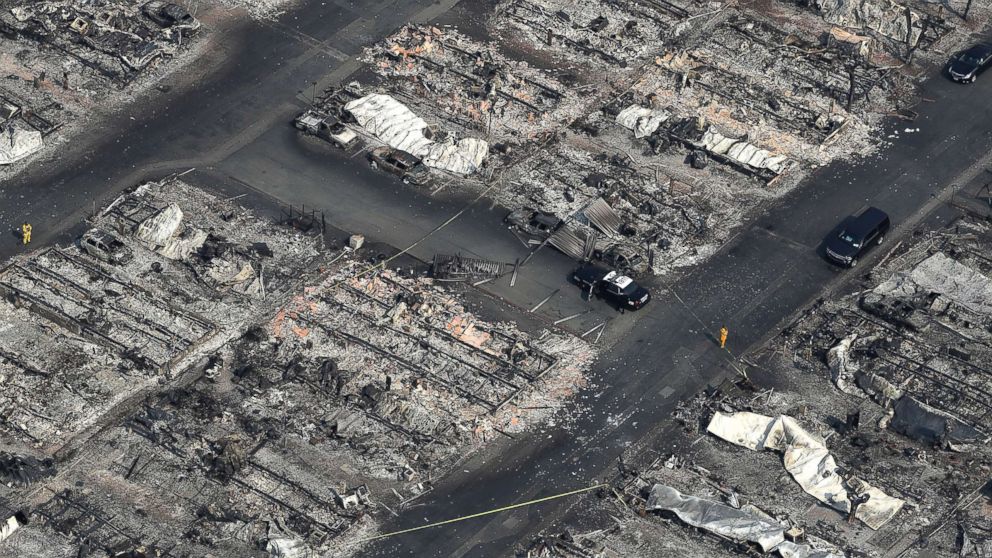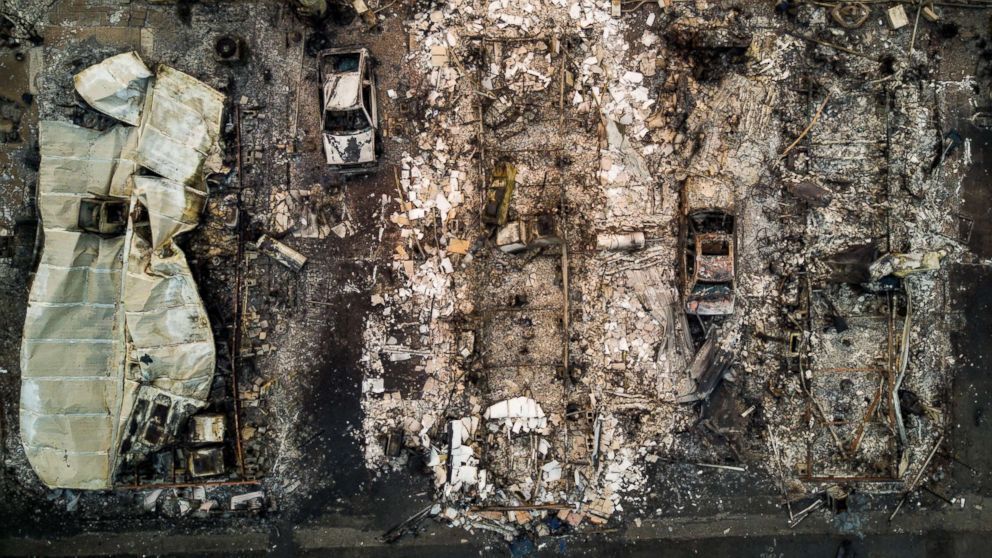 Jessica Tunis had described her mother as spunky and sweet, a woman who loved bingo, the beach and her family, the AP reported.
The AP said she later wrote on Facebook, "My mother's remains have been found at her home at Journey's End. May she rest in peace, my sweet Momma."
Santa Rosa is among the hardest hit areas of devastating wildfires in California. Firefighters are battling 22 large wildfires across the state that have burned about 170,000 acres and killed at least 23 people; over half of the deaths are in Sonoma County, where Santa Rosa is located. As of Wednesday evening, 285 people remained missing in Sonoma County.
ABC News' Matt Gutman and Scott Shulman contributed to this report.