— -- A treasure hunter who went missing earlier this year while searching for a chest of gold in the wilderness of New Mexico has been found dead, authorities said.
Randy Bilyeu's remains were found north of the Cochiti Lake along the Rio Grande River, the Santa Fe Police Department announced on Tuesday. The investigation into his death is still active.
Earlier this year, the 54-year-old embarked on a quest to find the chest of gold and gems hidden by writer and antiquities dealer Forrest Fenn, according to his friends and family.
In Fenn's self-published 2011 memoir, "The Thrill of the Chase," he includes a poem with clues as to where to find the treasure, which he claimed he hid somewhere in the Rocky Mountains.
"Begin it where warm waters halt / and take it in the canyon down / not far, but too far to walk / put in below the home of Brown," states part of the poem, which has besotted thousands of eager treasure seekers.
Fenn told ABC News last year that the treasure includes 265 gold coins -- "mostly American eagles and double eagles, hundreds of gold nuggets, some as large as chicken eggs, ancient Chinese carved jade figures, pre-Columbian gold animal artifacts, lots of rubies, emeralds, sapphires, and diamonds and other things."
The treasure chest is estimated to be worth $2 million, according to the New Mexico Tourism Department. The allure of this chest of gold has inspired tens of thousands of people to quest through the Rocky Mountain wilderness in search of the riches.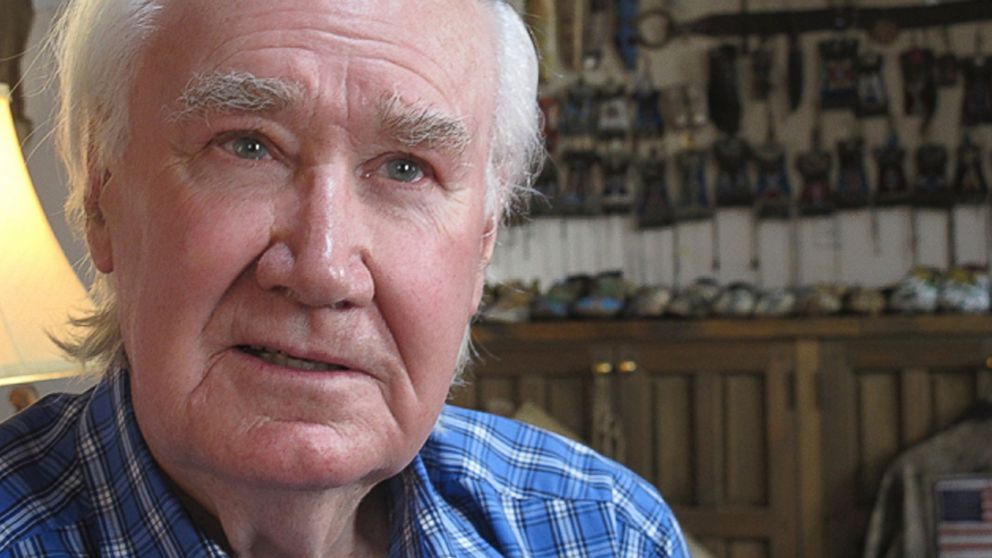 "One of my motives was to get the kids off the couches and out into the sunshine and away from the game rooms and texting machines," Fenn said on ABC News' "World News Now" today.
In Bilyeu's case, the quest for gold ended up being fatal.
Bilyeu set out on Jan. 5 with a raft, a GPS device, a wetsuit, waders, and his dog, Leo, friends and family told The Associated Press. Bilyeu's ex-wife filed a missing person's report on Jan. 14 after a worried friend reached out to her. The next day his raft and dog were found.
"I think the body was found on July 14," six months to the day after Bilyeu was reported missing, Greg Gurule, the Public Information Officer for the Santa Fe Police Department, told ABC News today. The body was found by the U.S. Army Corps of Engineers who work on the river, Gurule said.
Fenn told "World News Now" that he personally chartered a helicopter to help in the search for Bilyeu after he went missing.
This isn't the first time someone has disappeared searching for Fenn's treasure.
Three years ago, a Texas woman had to be rescued after she went missing searching for the Fenn treasure in below-freezing temperatures.