— -- A Pennsylvania man stopped by police near the Holland Tunnel in New Jersey with an arsenal of guns in his truck was "on a mission to help other families" in the wake of his daughter's death, a friend claimed.
John Cramsey, 50, told police he was going to New York City to rescue a teenage girl he believed was in danger from drugs, sources said.
"I think when he lost his daughter, it just kind of broke something inside of him," his friend Shannon Hardner said. "It sent him on a mission to help other families."
Cramsey, who calls himself a "rebel" on Facebook and owns a gun range, was stopped during Tuesday morning rush hour at the tunnel's New Jersey toll plaza along with Dean Smith, 53, and Kimberly Arendt, 29. Police recovered five handguns, an assault rifle, a shotgun, four knives, 10 clips of ammunition, body armor, marijuana and a military-grade helmet from the brightly colored truck.
The number of weapons in the car raised suspicions, and the Joint Terrorism Task Force was called. Law enforcement officials told ABC News there did not appear to be a link to terrorism.
"They weren't going out to harm anybody," Michelle Arendt, Kimberly Arendt's mother, told ABC News. "They were going out to save."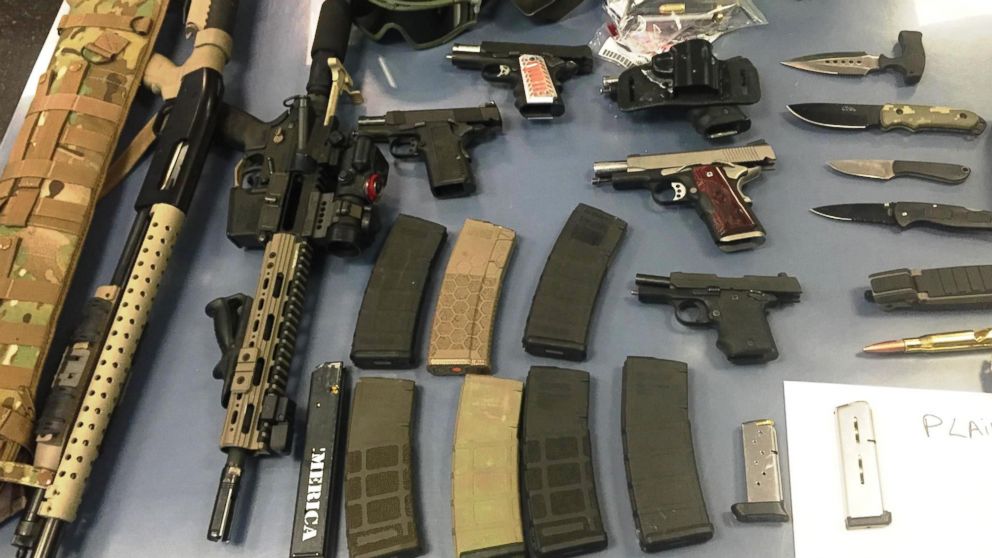 According to officers, the three said they wanted to rescue a 16-year-old girl they believed was in danger from drugs.
Cramsey wrote online before his arrest, "This young lady from Wilkes Barre is scared and wants to come home. Last night she woke to find her friends body next to her in the same bed were [sic] her friend died of another heroin overdose."
A police source said the teenager told authorities, "I don't need to be rescued."
Cramsey's daughter died of an accidental heroin overdose four months ago, according to the medical examiner.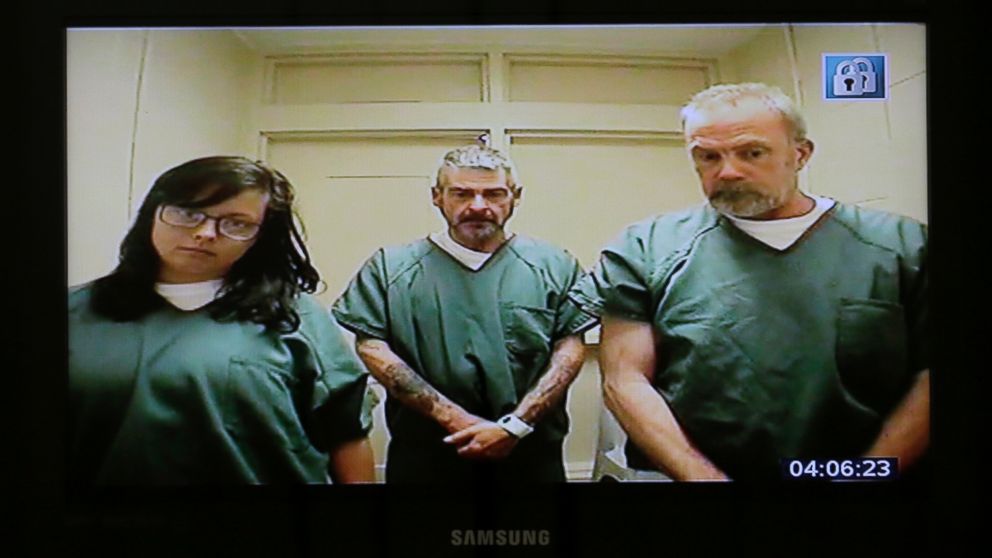 The three were taken Tuesday to the Hudson County, New Jersey, jail on weapons possession charges.
They appeared in court Wednesday afternoon and entered not guilty pleas.
The judge set bail at $75,000 for all three.