— -- David West, 25, was visiting his girlfriend working at a Walgreens pharmacy in Bradenton, Florida, on Valentine's Day when a masked man suddenly jumped on the counter.
The masked man, later identified by police as 26-year-old Anthony Nemeth, demanded "all the oxy 30s," a controlled narcotic drug that goes by the name of oxycodone, according to a probable cause affidavit filed by the Bradenton Police Department.
Nemeth told the pharmacists he had a gun and he even "had his hand in his sweater implying that he had a gun," police wrote in the affidavit obtained by ABC News today.
West then tried to tackle Nemeth, and a struggle between the two ensued, according to surveillance video footage from the store.
"I was protecting the one I love," West told ABC News today, referring to his girlfriend who was working behind the pharmacy counter.
"I have to say, she's really the reason why I reacted so quickly," he said. "It was just instinct to protect her."
West was eventually able to take down Nemeth, and he held Nemeth down until police arrived, he said.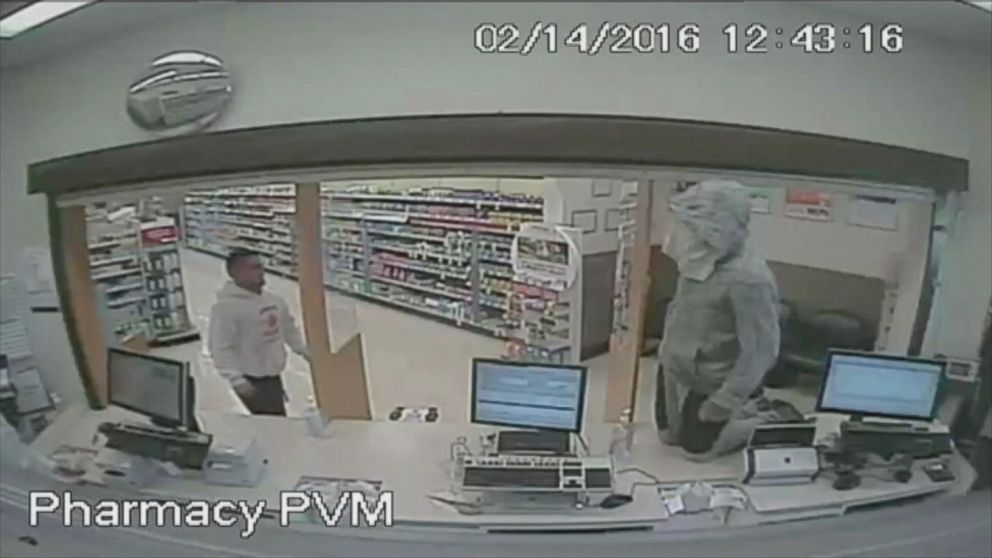 West added that he is a professional boxer and a two-time winner of the Florida State PAL Boxing Championships.
"I really don't wish anything bad towards him, and I do hope he gets the help he needs," West said.
The affidavit written by police noted that "no firearm was found" on Nemeth and that no items were stolen.
Nemeth has been charged with robbery, according to a judge's order filed in Manatee County's online court records system.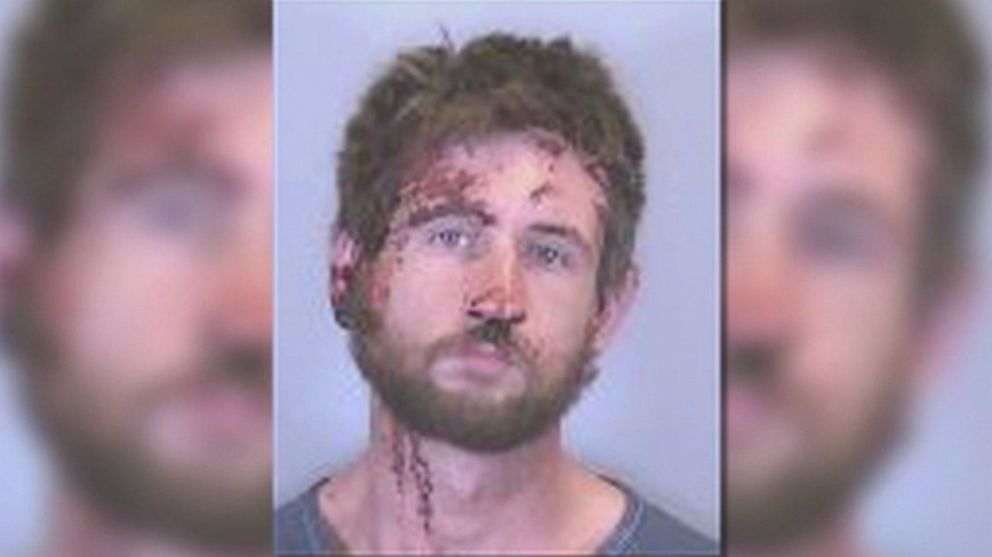 Nemeth is in custody on $15,000 bond, according to online booking records for Manatee County.
A spokesperson for the Manatee County Clerk of Circuit Court and Comptroller office told ABC News today that it was not immediately clear if Nemeth has obtained a lawyer, met bond or entered a plea.
An employee for the Walgreens told ABC News today that no one was immediately available to provide additional comment.