— -- A North Carolina man accused of killing his wife after he told a 911 dispatcher that he thought he committed the crime after taking too much cold medicine could potentially receive the death penalty if convicted, a judge told him today.
Matthew Phelps, 28, who is charged with one count of murder for allegedly fatally stabbing his 29-year-old wife, made his first appearance in a Wake County court this afternoon, but he has not yet entered a plea. A judge told the defendant that, if convicted, he could potentially receive the death penalty or life without the possibility of parole.
ABC News has reached out to Phelps' attorney, Joseph Cheshire, for comment but did not immediately hear back.
His next court date is set for Sept. 25.
Early Friday morning, police say Phelps called 911 and told the dispatcher, "I had a dream and then I turned on the lights and she's dead on the floor."
"I have blood all over me and there's a bloody knife on the bed," Phelps said. "I think I did it."
"I can't believe this," he said.
The Raleigh Police Department released the audio from the 911 call but redacted some information and altered the caller's voice.
Phelps told 911, "I took more medicine than I should have." He said he "took Coricidin Cough & Cold," explaining, "a lot of times I can't sleep at night."
The dispatcher asked if the victim was awake, and Phelps responded, "She's not breathing. Oh my God."
The dispatcher asked if the victim was beyond help, and Phelps replied, "I don't know. I'm too scared to get too close to her. ... I'm so scared."
Sobbing, Phelps said, "She didn't deserve this."
Officers responded and found his wife, Lauren Phelps, with stab wounds. She was hospitalized and later died.
The family of Lauren Phelps, whose maiden name was Hugelmaier, said in a statement, "Lauren was all about her family.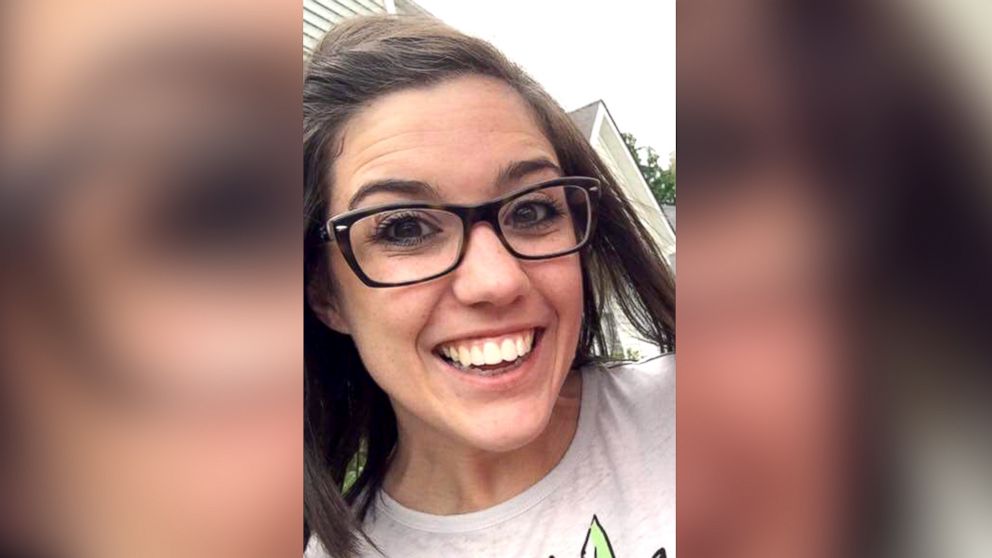 "Her four nephews were her whole world. Church was a priority for her. Lauren volunteered and loved the children and youth ministry. She enjoyed fashion and loved finding great deals at Target. Lauren loved her dog, Cooper, like he was her child. She was a very special person to everyone who knew her. The family requests privacy as they cope with this unbearable tragedy. The family has set up a crowdfunding to cover extenuating costs related to her unexpected passing."
According to ABC Durham station WTVD, the couple had been married since last year.
Bayer, the makers of Coricidin, said in a statement, "Bayer extends our deepest sympathies to this family."
"Patient safety is our top priority, and we continually monitor adverse events regarding all of our products," Bayer said, adding, "There is no evidence to suggest that Coricidin is associated with violent behavior."
ABC News' Doug Lantz and Carrie Stewart contributed to this report.