Man Tries to Trade Decrepit Detroit House for New iPhone
Property has accrued more than $6,000 in back taxes.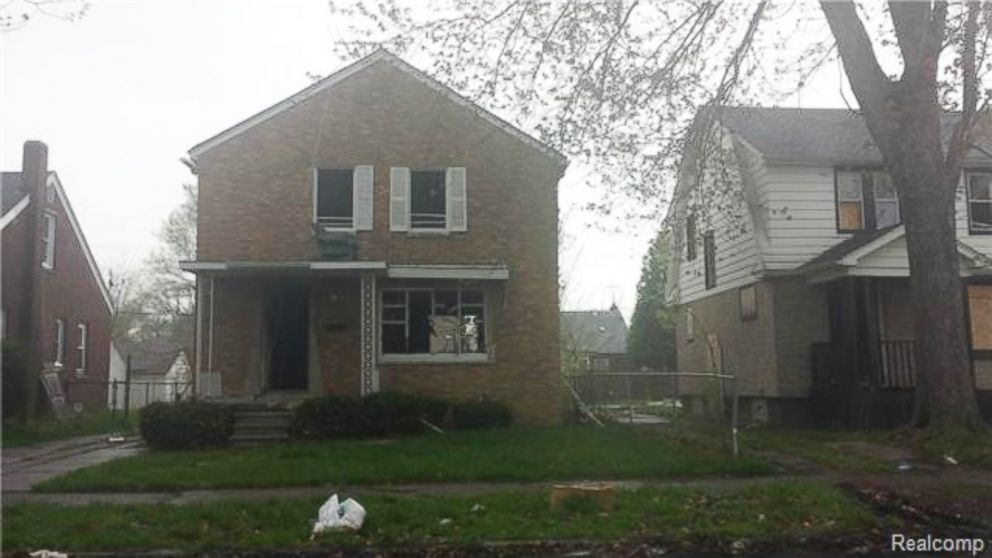 — -- One homeowner is resorting to bartering for the latest iPhone as a tactic to sell a beleaguered property in Detroit.
The owner has dropped the asking price on a three-bedroom home in east Detroit from $5,000 to a new iPhone 6 as the owner is desperate to sell ahead of the area's tax auction season where "thousands" of homes near foreclosure will flood the market, real estate broker Larry Else told ABC News.
"This house is really not worth much at all," Else said.
The windows are broken and there is no front door. The broker himself has not been inside the home because his company has a policy of not going in unsecured houses alone. Detroit's declining fortunes have been precipitous, with an exodus has that left its population about a third of what it used to be in its heyday, according to the U.S. Census Bureau.
"It's a little dicey," Else said of the neighborhood.
The owner who proposed this unusual sale lives in Austria and has never lived in Detroit, and Else said that his client got ripped off the first time around. The owner, who is not sharing his name publicly, bought the home for $41,000 in 2010 after being told that he would make a quick profit by renting out the home. Little did he know that the person he bought it from had purchased the property just two weeks prior for only $10,500, Else said.
"Public records don't show up that fast," Else said of how his client didn't know that he was paying too much, adding that his client "was a victim himself."
Now, the property has accrued more than $6,000 in back taxes and will enter foreclosure next year if that debt is not settled. So while the owner is asking for an iPhone 6 -- or, he said he would also accept a 32GB iPad -- the true cost of the sale comes from the buyer assuming the cost of the back taxes. Else said that because he is selling the property as a quick claim deed, it would be up to the buyer to arrange either a payment plan or lump sum payment with county officials to settle the back taxes.
That isn't deterring the new-found interest in the property, as Else said that he received four offers today alone, ranging in seriousness.
One woman said she was "interested in the house for the wood," Else said, explaining that the prospective buyer is apparently on a quest for white pine planks. Another bidder said that they would be willing to hand over an iPhone 5, and another offered $850 for the property, Else said.
Else hinted that the most likely buyer is someone who already lives on the block and put in a $700 bid, but their familiarity with the area appeared to put them at the head of the pack. Else said that the area is "full of similar houses. There's lots of vacancy."
He said he expects one of the four offers to work out, and may even finalize the sale tonight.
This is not the end of his bartering business, however, as Else said that he's already gotten another call from a homeowner who has had trouble selling their property.
"I did get a call from a seller today who said 'We've been having a hard time selling our house. We have it listed for $20,000. Could I get a 1994 Chevy for this house?'" Else said.