Man Doesn't Always Violate the HOV Lane...But When He Does
Not enough passengers for a car pool leads to unique hack.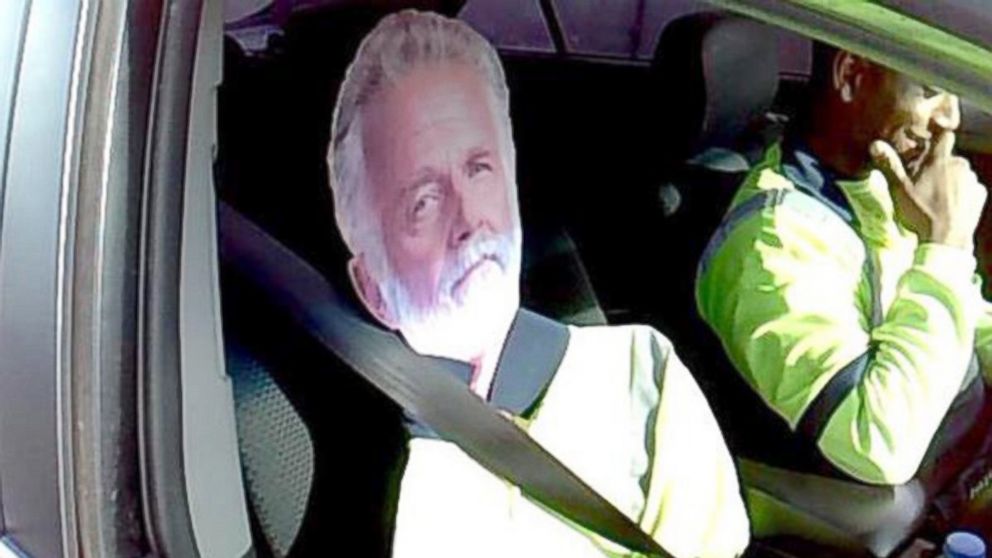 — -- A Washington State man violated the High Occupancy Vehicle lane laws in a most creative way.
"He couldn't have used a more recognizable face," State Patrol Officer and Public Information Officer Guy Gill told ABC News.
A Washington State Patrol trooper pulled over the driver yesterday afternoon on Intestate 5 near the City of Fife after spotting a prop which had the face of actor Jonathan Goldsmith in the passenger seat. Goldsmith plays "The Most Interesting Man in the World" for the beer brand of Dos Equis.
"The trooper and the driver had a good laugh about it but he was cited anyway... Our trooper give him a $124 ticket for violating HOV lane laws," said Gill.
In his 12 years of service with the state patrol, Gill has seen many bizarre violations. "We've seen people use duffel bags, mannequin heads...but we've given this guy an A for creativity," said Gill.
Stay out of the HOV lane, my friend.