— -- The accused cop killer who's been the subject of a manhunt in eastern Pennsylvania for weeks tried to dodge authorities once before, to escape prosecution, ABC News learned today.
Eric Frein, a war reenactor obsessed with Eastern European armies and weaponry, was arrested and charged with grand larceny in 2004 after stealing uniforms from a World War II reenactment in New York. He requested a jury trial, but never appeared.
"On the day that his trial was supposed to start he didn't show up," Schuyler County District Attorney Joseph Fazzary told ABC News.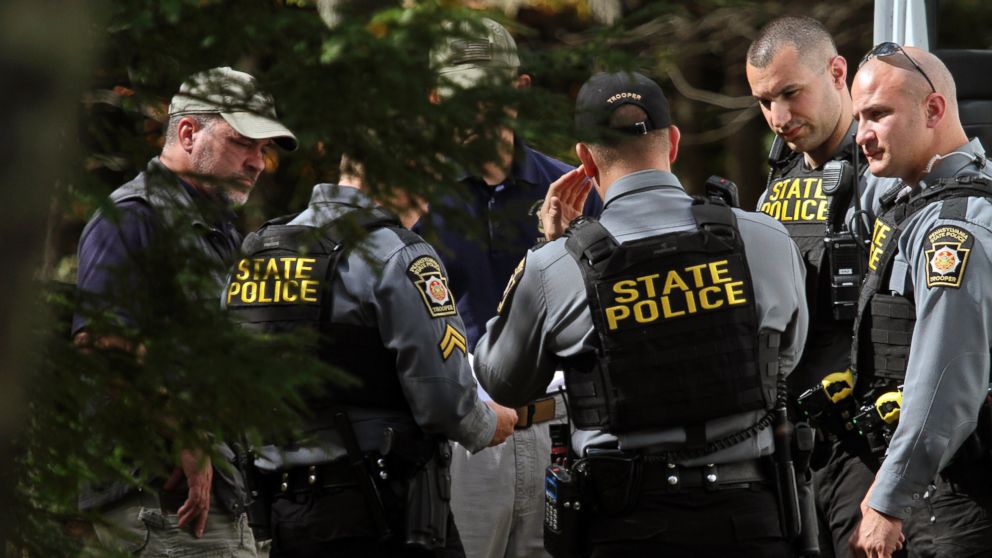 The judge issued a warrant for his arrest on bail jumping. Frein's father, a retired Army major, brought him to New York to handle the charges. Frein pleaded guilty to a misdemeanor, spent about four months in jail and paid $3,000 in restitution.
"He made it much worse than what it could have been, for sure," Fazzary said.
Frein, 31, swiped five wool replica uniforms, ten smocks, seven camouflage socks and two wool caps in the heist at the World War II Reenactment Center in Odessa, New York. The owner of the items saw them for sale on eBay two months later.
Fazarry said he knew at the time that Frein "was some sort of marksman and may have had a number of weapons."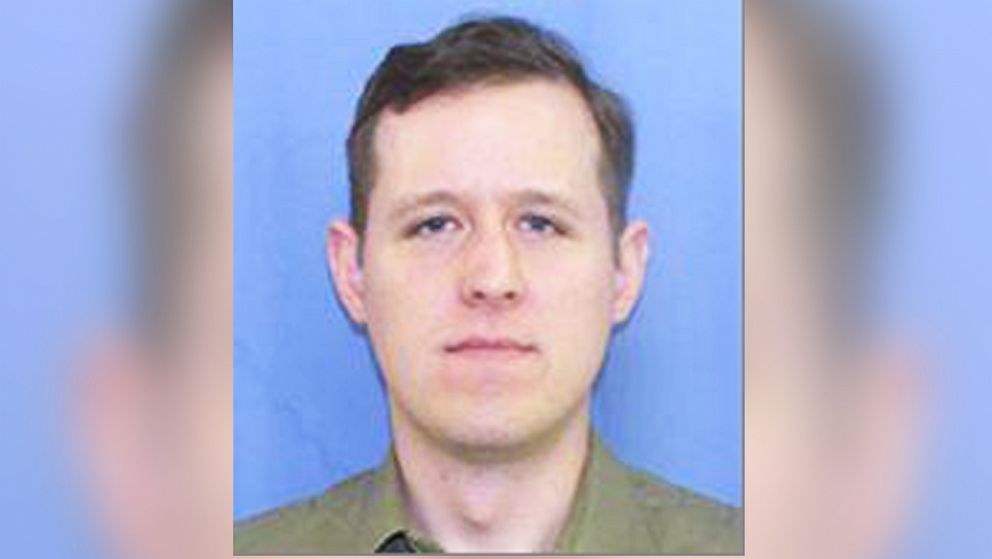 Now, a decade later, Frein is evading police once more. He's been on the run since Sept. 12, when, police said, he shot two Pennsylvania state troopers at the Blooming Grove barracks before fleeing into the woods. He's a trained survivalist and skilled shooter, and police believe he planned the ambush and was prepared to hide out in the woods for a long period of time.
Police have found an AK-47, two functional pipe bombs, empty packs of Serbian cigarettes and soiled diapers in the search. They believe Frein has been hiding out near the border of Pike and Monroe counties, not far from his home in Canadensis, Pennsylvania.
Shortly after the ambush, they also found his abandoned Jeep in a swamp. There was military gear, empty rifle cases, camouflage face paint and a black hooded sweatshirt inside, police said.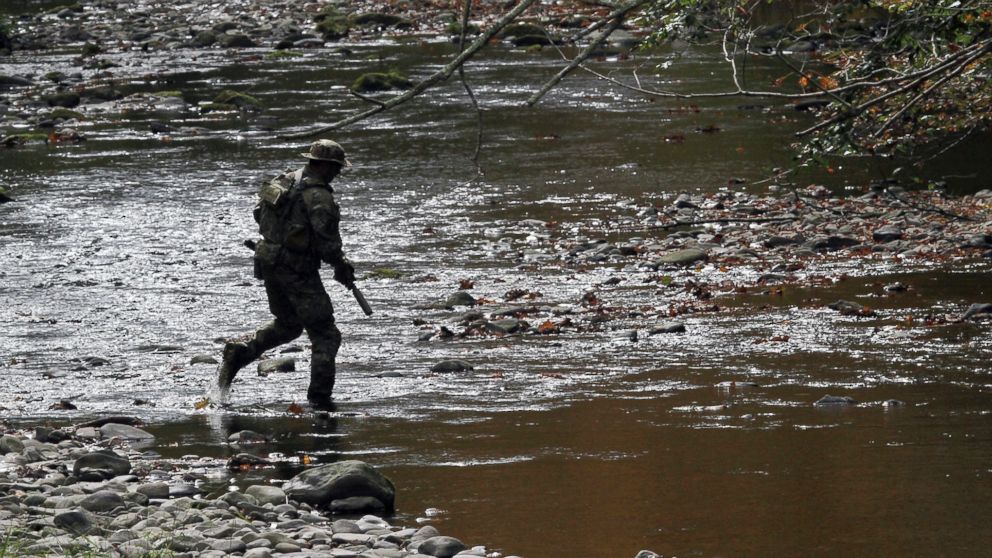 Frein has been spotted several times but police were never close enough to apprehend the suspect, accused of killing one officer and shooting another in the attack nearly three weeks ago. Lt. Col. George Bivens, who is leading the manhunt, suspects Frein is getting tired.
"You are clearly stressed," Bivens said a press conference on Tuesday, calling for Frein to surrender. "You're making significant mistakes. We continue to take your supplies and your weapon stockpiles. While you are no doubt weakening, our troopers' resolve is very strong. We are not going anywhere."
The FBI has added Eric Frein to its 10 Most Wanted fugitive list.
Meanwhile, the Pennsylvania Game Commission has announced a temporary ban on hunting in the area, irking some residents. Archery deer season was supposed to start on Saturday.
Hunter Adam Sheloski told ABC News today that he's "getting fed up," and that the manhunt is starting to hurt local businesses.
"Enough is enough," he said. "They need to catch him so we can put this behind us."