— -- After years apart, a dozen Marine are being reunited with the explosives-detecting dogs who served at their sides during deployment in the Middle East.
From the dogs' training ground in North Carolina to the battlegrounds of Afghanistan, these Marines and their war dogs bonded on their missions and provided critical professional and emotional support for one another, K2 Solutions, Inc. CEO Lane Kellsen told ABC News today. K2 Solutions, Inc. is the company that provided training for the Marines and their dogs.
The dogs were a part of the Marine Corps' now-defunct Improvised Explosive Device Detector Dog (IDD) program, Kellsen said. He added that the U.S. recently gave the OK for K2 Solutions to offer most of the last 12 war dogs from the program to their original Marine handlers for adoption.
"When I first got the call from K2 two weeks ago, I was super excited," Sgt. Mark Slocum told ABC News today. "I never thought I would see my buddy again. I was glad he was OK and even more excited I could adopt him."
Slocum officially adopted his war dog Tug, a now 7-year-old black Labrador, today. It was also the first time Slocum had seen Tug in over four years.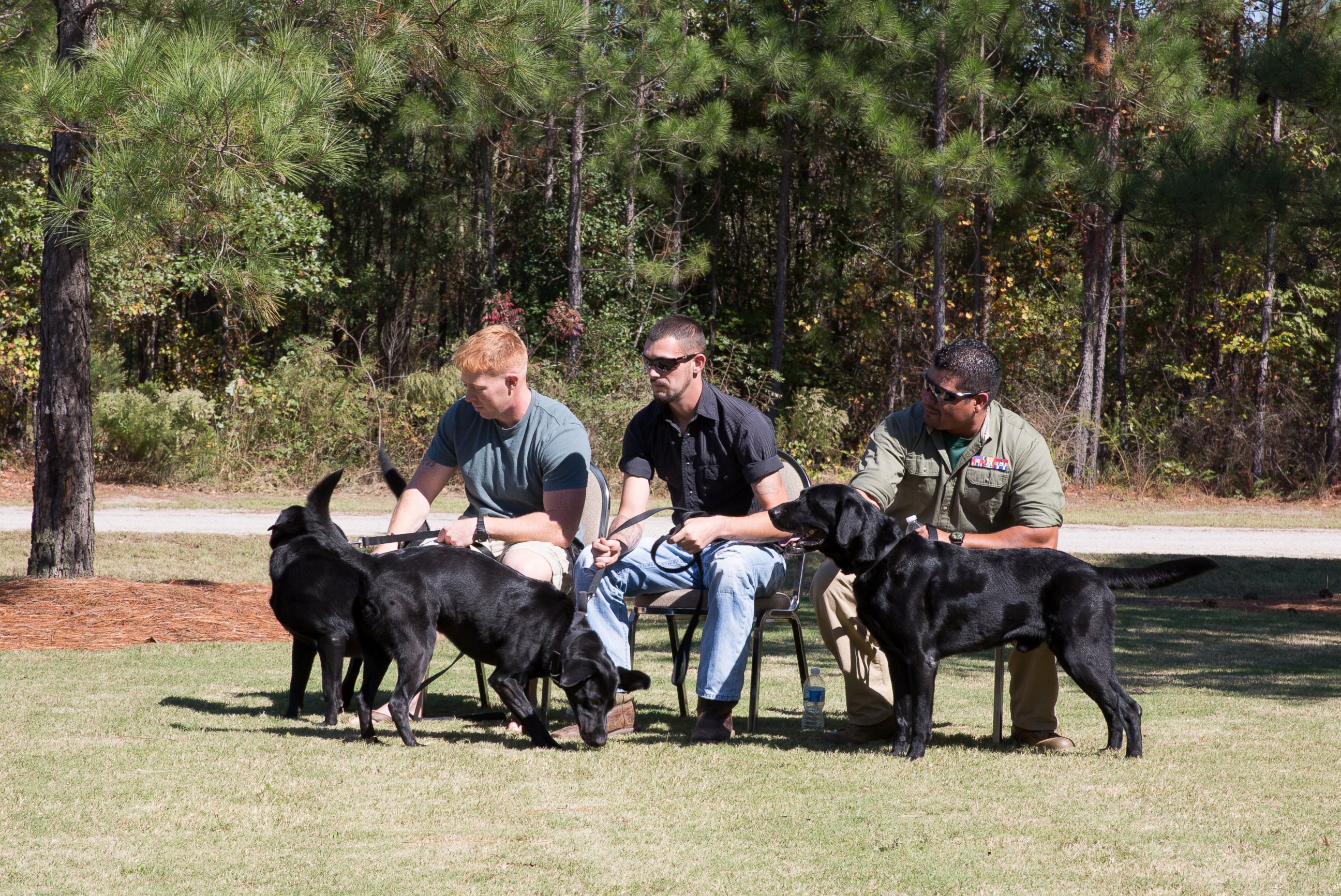 "The last time I saw him was in 2011," he said. "While I was deployed to Afghanistan that year, I would stick with Tug and take him to search buildings and cars to check for anything suspicious and to make sure the roads are clear, so our platoon could get through safely."
Slocum added that Tug "saved our lives" a few times.
"There was one day, we were searching for IEDs, and Tug found one and sniffed further and indicated there were homemade bomb explosive residue near the area," he said. "We ended up crossing somewhere else. He saved the squad and prevented any more injuries."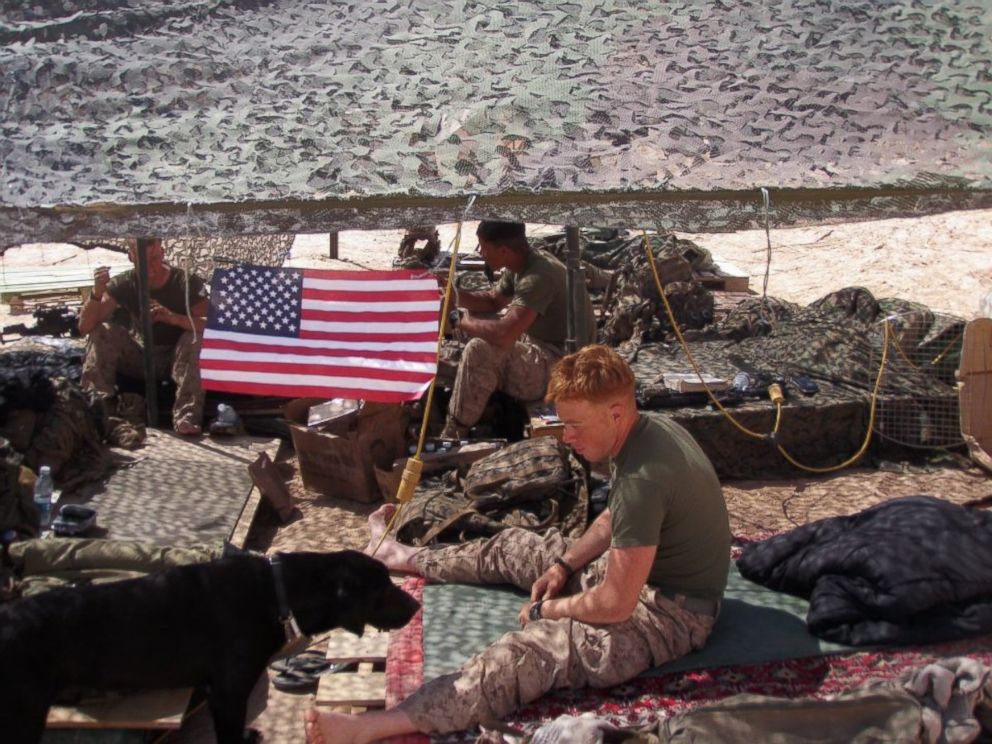 Slocum added that because the Marines "had no phone, computers, just the platoon," Tug provided much-needed companionship.
"He was one of us," Slocum said. "It's weird now, because he wasn't a pet before, but now he is, so I have to treat him like a puppy and teach him how to be a normal indoor dog."
Another Marine, Sgt. Chris Jaramillo, was also reunited with his war dog named Shooter the same day as Slocum, WTVD reported. They'd been apart for nine years.
"It's like winning the lottery," Jaramillo said with a laugh. "Life's complete. I got my buddy back."