A Marjory Stoneman Douglas teacher and shooting survivor was arrested and charged after he allegedly left his pistol in a public restroom, where it was later fired, police said.
Sean Simpson, who was at the Parkland, Florida, high school in February when 17 people were shot and killed, left his loaded firearm in a bathroom stall at the Deerfield Beach Pier on Sunday, according to the Broward County Sheriff's Office.
The science teacher told police he went back to retrieve the gun and found it in the hands of a homeless man who appeared intoxicated. Joseph Spataro, 69, had picked it up and fired it into a wall, according to police records.
Simpson managed to retrieve the gun from Spataro, but they were both apprehended.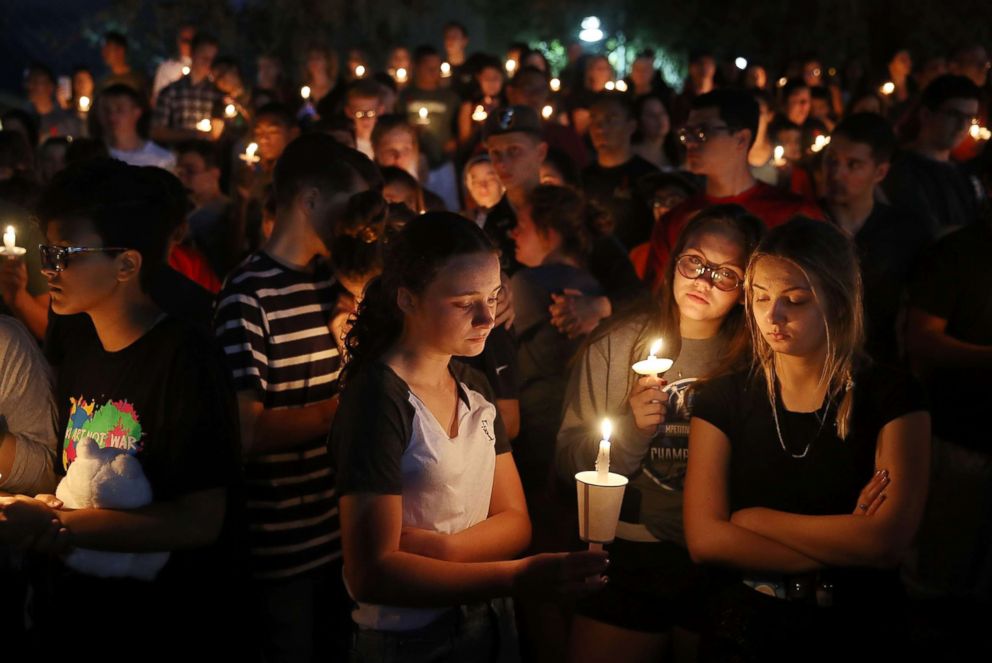 Simpson, 43, was charged with failing to safely store a firearm, a second-degree misdemeanor. He was released later on Sunday after posting a $250 cash bond. Meanwhile, Spataro, who told police he fired the Glock 9mm to see if it was loaded, was charged with firing a weapon while intoxicated and trespassing.
ABC affiliate WPLG reached out to Simpson, who would not comment on the case, though he said did not believe that he violated school board rules.
A spokeswoman for the Broward County School Board said the district is not expected to take disciplinary action against him, according to WPLG.
Simpson previously said he'd be willing to be trained to carry a gun to protect students from potential attackers, WPLG reported.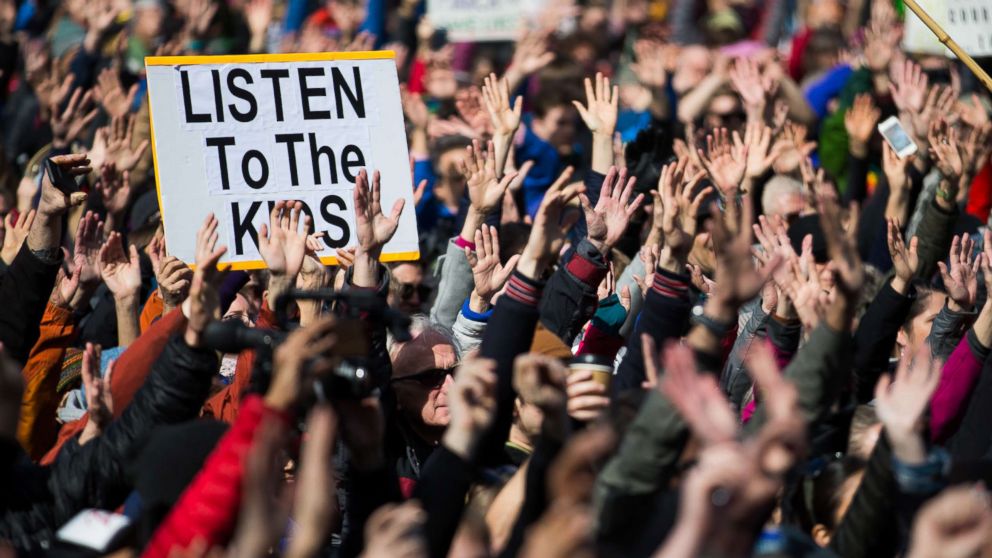 On Tuesday, the Broward County School Board said it wouldn't participate in the state's new Coach Aaron Feis Guardian Program, which was named after a Marjory Stoneman Douglas coach who died protecting students.
Florida lawmakers intended to allow teachers and other in-classroom employees to participate as well, but the program was scaled back amid objections from Marjory Stoneman Douglas survivors.
Supporters of the program have argued that if Feis were armed, he may have been able to stop alleged shooter Nikolas Cruz from harming as many students.
Cruz, 19, admitted to the shooting after fleeing from the Feb. 14 attack, according to his arrest affidavit.