— -- One Maryland man found out what it's like to stand between a Chipotle customer and a free burrito.
After mandatory employee meetings temporarily closed more than 2,000 Chipotle restaurants for a few hours on Monday, Chipotle ran a promotion to make it up to their customers. The fast food Mexican chain offered a free burrito to customers who texted "RAINCHECK" to 888-222. In Maryland, customers who mistakenly added an extra "2" to that number had their messages redirected to Hank Levine.
Levine told ABC News that the first text came in at around 9 a.m. and never stopped. By the end of yesterday he'd received over 200 texts.
When Levine replied to the first text with a question mark, he said the customer responded, "I want my burrito," clearly unaware of the mix-up.
Levine had to explain that the customer had the wrong number. The customer alerted Levine to the promotion.
"The first thing I did was do it, so now I have a coupon for a free burrito. The second thing I said was, 'This is going to be a problem,'" said Levine.
Levine reached out to Chipotle through the company's website and heard back from a customer service representative who told him that she was looking into similar situations elsewhere. The representative offered Levine some coupons for free entrees.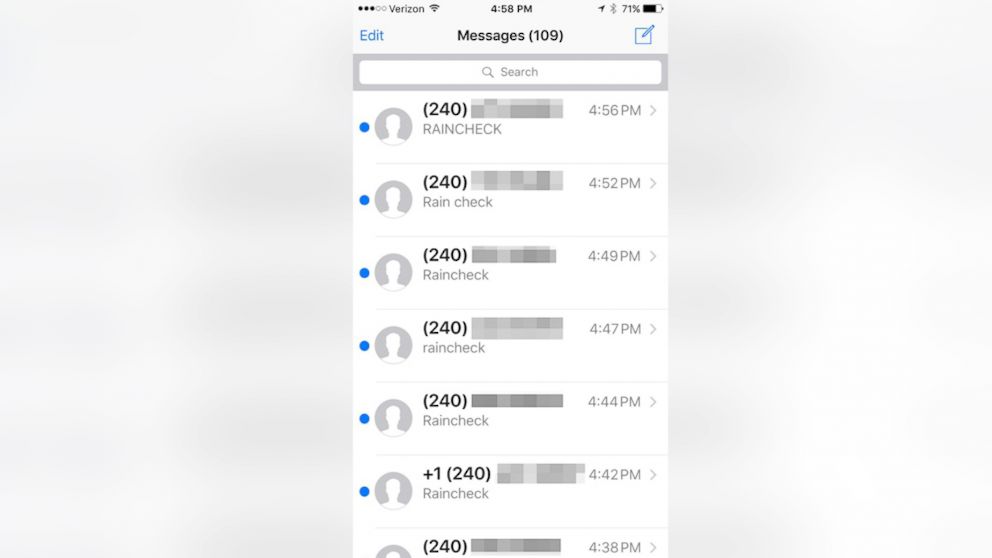 Despite the deluge of texts, Levine has been a good sport about the whole mix-up. He said that as word of his situation spread on social media, he only encountered nasty responses late at night "when college kids went out to get a drink."
Even though the promotion ended yesterday, Levine said he's still getting texts, though only half of them seem to be from people looking for a free burrito.
"The rest are, 'Oh, you poor guy!'" Levine said.
ABC News has reached out to Chipotle for comment.