— -- The Thomas fire, the worst of five wildfires currently burning in California, grew by more than 50,000 acres on Sunday, making it the fifth-largest wildfire in the state's history, fire officials said.
The inferno, just north of Los Angeles in Ventura and Santa Barbara counties, is being fought by about 6,400 firefighters.
It's been a witch's brew fueled by plenty of vegetation and worsened by powerful Santa Ana winds and the region's extremely warm weather and dry conditions.
So far, officials estimate the Thomas fire has charred about 231,700 acres. It has consumed 794 structures and damaged about 190 others, with 18,000 buildings still at risk.
The blaze, which has burned wildly for a week, has prompted the evacuation of tens of thousands of residents.
In Santa Barbara County alone, more than 30,000 residents were forced from their homes under evacuation warnings.
Perhaps most critical is that the Santa Ana winds persist, keeping firefighters struggling with gusts of 35 to 45 mph, Cal Fire officials confirmed.
However, in a promising turn, despite the fire's perimeter spreading over the weekend, the Thomas fire is now up to 20 percent contained -- up from Sunday evening.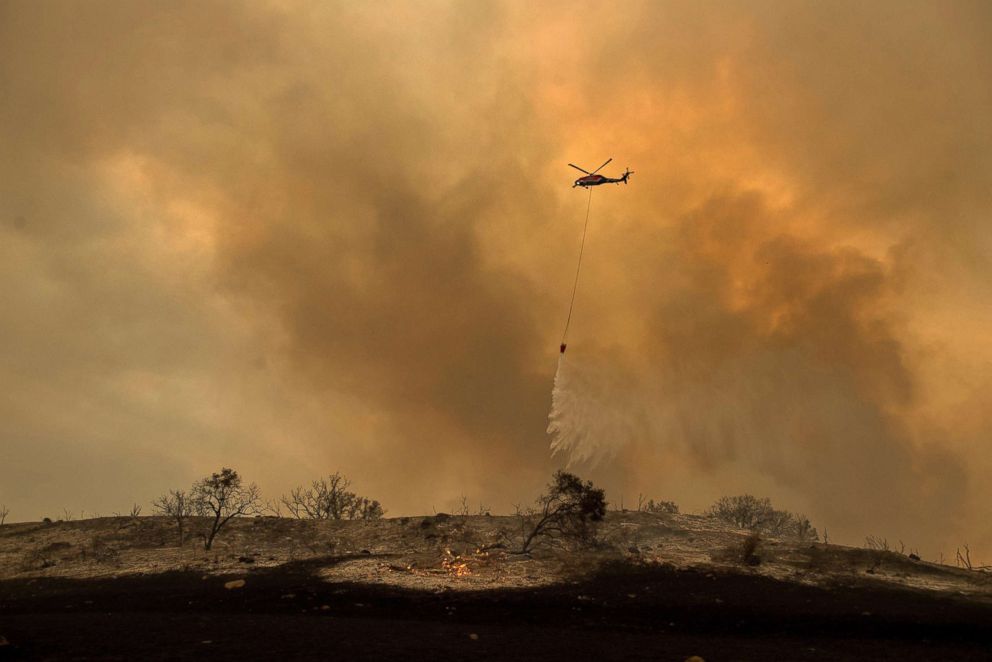 The state has spent more than $34 million on efforts to suppress the Thomas fire, which has knocked out electricity for thousands of area residents, authorities said.
Virginia Pesola, 70, of Santa Paula was identified Friday as the first known victim of the fires. She died in a car crash as she evacuated Wednesday, The Associated Press reported.
"[We're] facing a new reality in the state," California Gov. Jerry Brown said Saturday as he surveyed damage in Ventura County. "It's a horror and a horror we need to recover from."
He said drought and climate change have exacerbated the wildfires.
From now on in California, Brown said, fires are going to be more "intense" and a greater danger to lives and property.
"Individuals need to come together to make our communities livable," he said.
ABC News' Tara Fowler contributed to this report.