Watch Goliath Grouper Snatch Shark In Single Bite
There is always a bigger fish out there.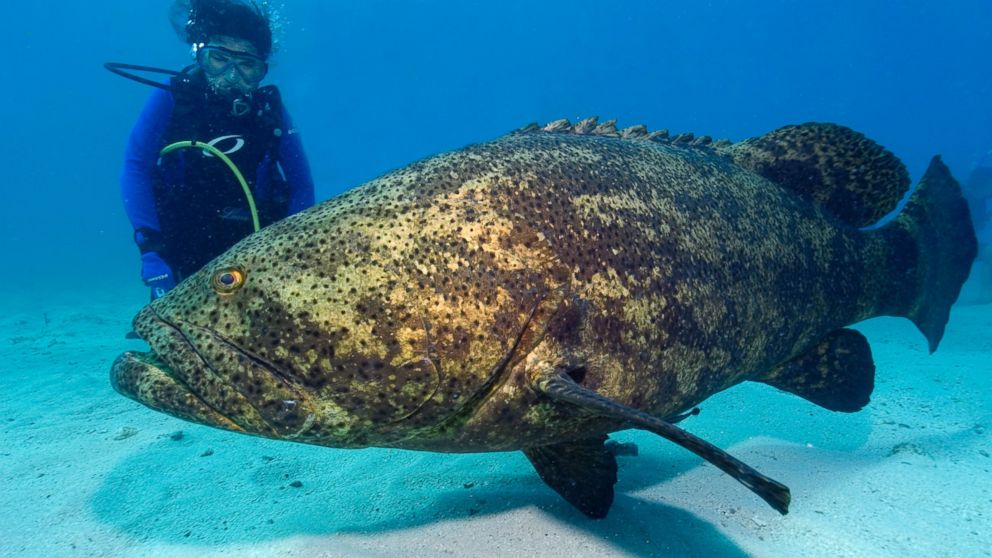 — -- There's always a bigger fish out there.
One man on a fishing trip in Florida thought he was reeling in a four-foot black tip shark when a grouper emerged from the deep water and snatched the shark in one bite.
The video uploaded on YouTube was shot in Bonita Springs, Florida. The shark was seen wiggling around when a dark shadow emerged from the deep water. The giant grouper snatched up the black tip shark in just one bite and dragged it into the deep ocean.
Read More: Florida Woman Survives Shark Attack During Tubing Trip
"Groupers are opportunity feeders," Baryl Martin, spokesperson at the Florida Fish and Wildlife Conservation Commission told ABC News. "They can grow up to 800 pounds."
"They are large predators and they eat large preys," Martin said. "They can appear anywhere from 10 feet under the water to much deeper."
The groupers are protected. Harvest and possession of them is strictly prohibited in Florida.
"They [groupers] are not an uncommon sight," Martin said.