— -- Fiona the hippo is the viral star splashing her way into hearts and onto the screens of millions around the globe.
Fiona was born six weeks early. And she's since gone on to become a bonafide brand.
The soon-to-be 1-year-old hippo was featured on merchandise, given her own ice cream flavor and was even the star of a campaign to have her chosen as Time magazine's Person of the Year.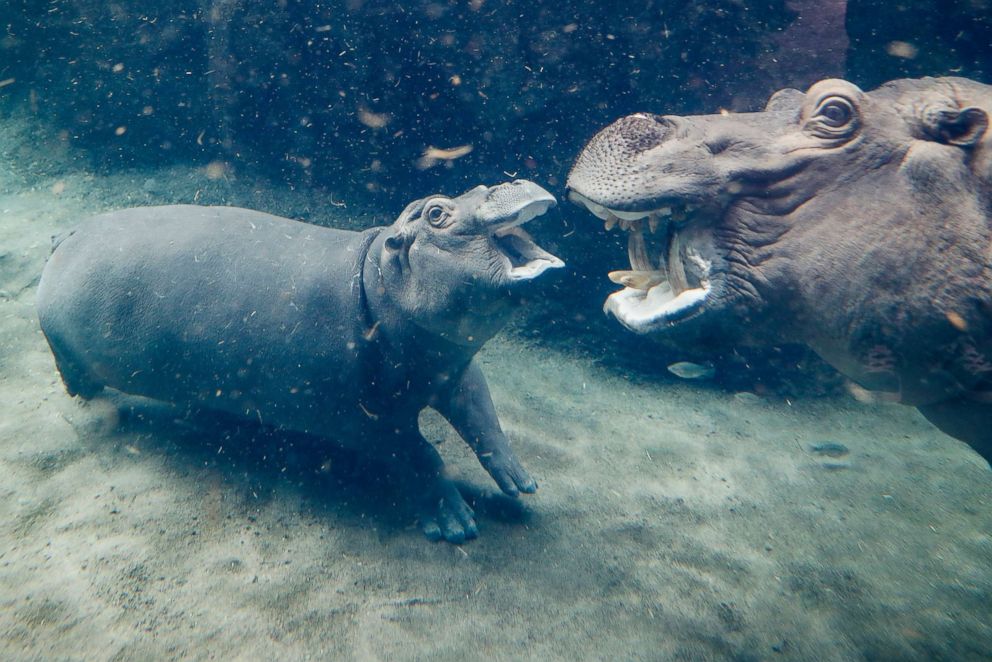 So how did she become a celebrity?
Fiona's journey to stardom began in the womb. She was the first Nile hippo set to be born at the Cincinnati Zoo & Botanical Garden in 75 years.
But Fiona almost didn't make it. In the middle of the night, her mother, Bibi, went into labor dangerously early on Jan. 24, 2017.
"We did not anticipate that the calf would survive," Christina Gorsuch, director of mammals, told ABC News' "Nightline."
"At the time, you know, we were told the prognosis is not very good at all," Chad Yelton, vice president of marketing and communications at the Cincinnati Zoo & Botanical Garden, told "Nightline."
"She was quite cool to the touch. Her lungs weren't strong enough and neither was her overall muscle control," Gorsuch said.
Fiona weighed just 29 pounds. A typical newborn baby hippo weighs between 55 to 120 pounds.
She was placed into a hippo neonatal intensive care unit of sorts, put on an IV and given round-the-clock care.
The keepers and the zoo staff fought to keep her alive. Her daily struggle for survival was documented on the zoo's Facebook page.
Small moments became big victories, and the world watched as she learned to stand, swim and walk.
"I became emotionally attached just like the rest of the world, and a few times I didn't think she was going to survive. I wasn't really prepared for how sad that made me," Michelle Curley, communications director at Cincinnati Zoo & Botanical Garden, told "Nightline."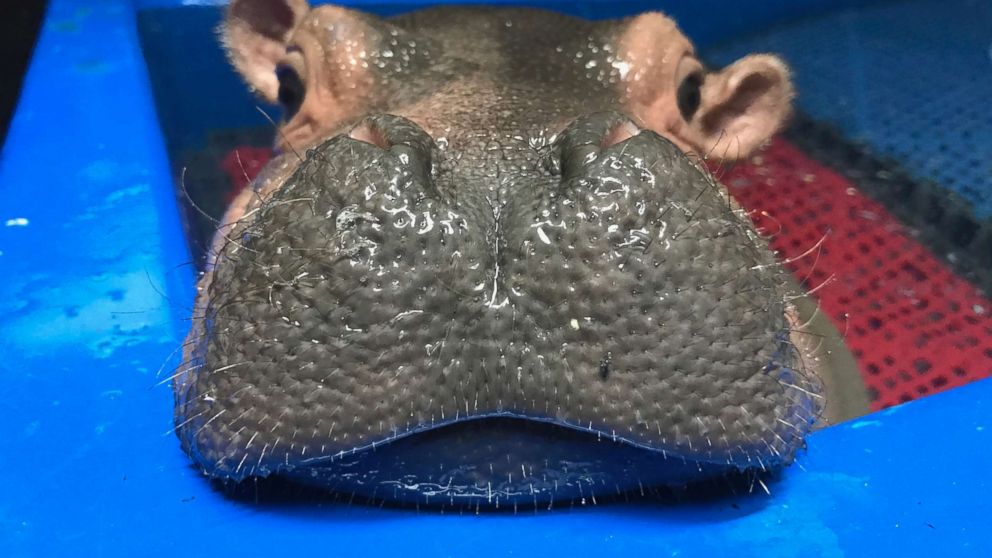 Fiona continued to thrive and become stronger every day.
"We're weaning her off of the bottle, so, she's getting about 3,000 milliliters [about 100 ounces] of formula every day," zookeeper Jenna Wingate told "Nightline." "But now she's also eating the adult diet and she gets grain, hay and then she loves produce. She loves lettuce, apples, squash and on special occasions, she gets watermelon and pumpkin. That's one of her favorites."
And as Fiona grew in size, so did her social media following.
A video of Fiona learning how to walk up and down a ramp was viewed over 21 million times on Facebook, and she's more than doubled the zoo's following on Facebook from 322,000 followers to over 720,500 followers.
And Fiona's fame has also helped the Cincinnati Zoo hit record attendance, which was up 20 percent in 2017 from the previous year. Zoo officials call it the Fiona effect.
Her spirit of resilience resonates with the visitors who come daily to see her swim and play, and her life's story is now even being told in the book "My Best Friend Fiona" by Lucy May.
Today, Fiona is happy, healthy and hefty. She will celebrate her first birthday on Jan. 24, and she is the smallest hippo on record to have ever been born and survive.