— -- While students across the nation continue to narrow down their college options, Whitehaven High School in Memphis, Tennessee, is already in full-fledged celebration mode with its 2017 senior class so far being offered more than $80 million in college scholarships.
Whitehaven held its annual Academic Signing Day last week to honor the academic success of its senior students, who at the time had been offered more than $65 million in scholarships, with over 40 students each scoring a million dollars in offers.
Labeled as the "Million Dollar Tigers" for their success, Whitehaven students have taken to Twitter to boast of their accomplishments and announce the schools they will be attending this fall.
Among them is Zariah Nolan, who told ABC News that she alone has been offered about $9.6 million in scholarship money, including 17 full-ride offers.
Taking advantage of group application fees like the Common Black College Application, which allows students to apply to any number of 51 historically black colleges and universities at the same time for $35, Nolan, 18, applied to nearly 100 schools across the country before choosing to attend Dillard University in New Orleans.
"My principal always told us you never know where life can take you so apply anywhere just to see," said the 3.5-GPA student who started applying to college months before her senior year even started.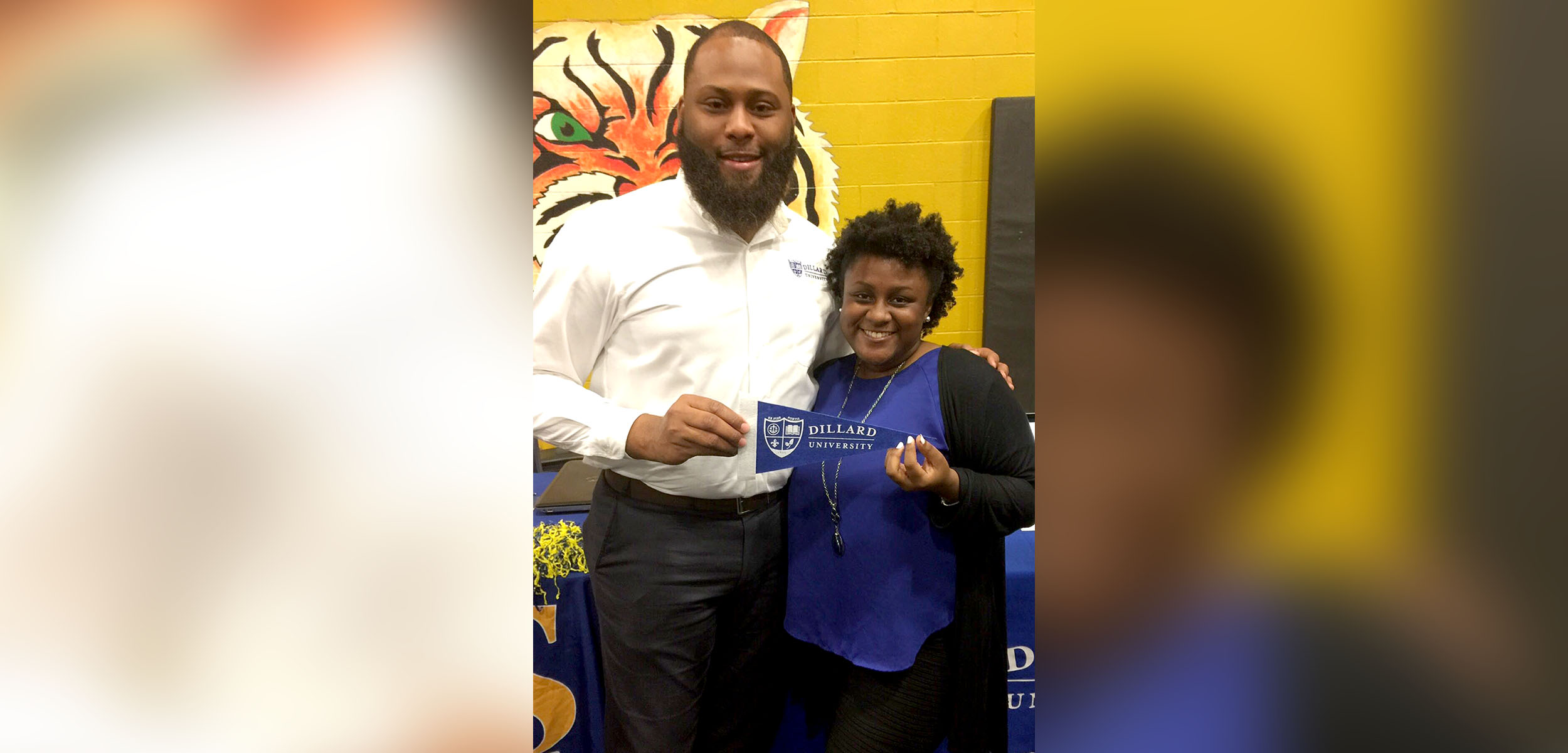 As one of 55 high schools in Tennessee's Shelby County school district, Whitehaven has a student population that's 99 percent African-American, with 78 percent of its students on free or reduced lunch, according to U.S. News & World Reports.
With an enrollment of nearly 2,000 students, the Tennessee high school scores high marks in the Memphis metro area when ranked by graduation rates, SAT/ACT scores, Advanced Placement enrollment, state test scores and best teachers, according to data-analyzing website Niche.
Nolan, who will be the first of her three siblings to attend college, credits her mother, godmother and English teacher for helping her attain success.
"I had an English teacher name Ms. Young who attended Duke University and Loyola Marymount University in California and I was like, this woman is all over the place. She is an alumni of Whitehaven High School and she came back to teach before she went off to law school," Nolan said.
"I used her as a great resource to figure out what I needed to do to get scholarship money and I had her look over my essays. I needed motivation from someone who had done it and she has been there every step of the way."
Principal Vincent J. Hunter says the breakdown of his team at Whitehaven is unique in that 32 staff members are graduates of the high school.
"It's really personal for us," Hunter, who is also a Whitehaven alum, said. "It's important for us to be our brother's keeper and we work hard to make sure our kids are prepared for life after graduation."
His students appear to be far ahead of others when it comes to being offered grant and scholarship money, which averages $7,980 for U.S. students from households with less than $110,000 in yearly income, according to data from the National Center for Education Statistics.
Hunter has been principal at Whitehaven since March 2004. In the past five years, the school has gained more than $400 million in academic scholarship offers, including $132 million last year.
"Our principal really loves his students," senior MacKenzie Walker, 18, said. "He has had several opportunities to be a principal at other schools but he chose to stay at Whitehaven because he truly loves the community."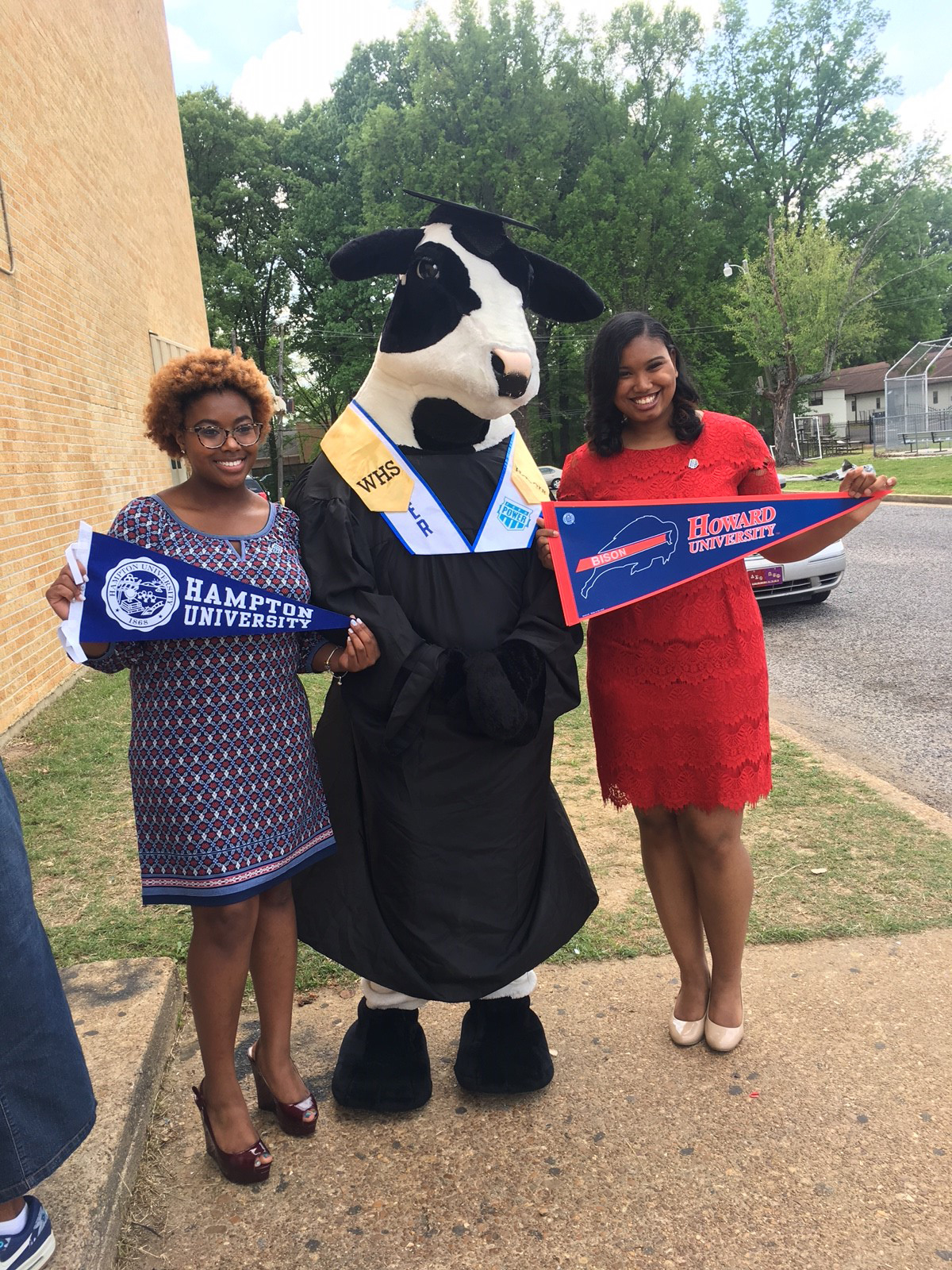 Walker, who plans to attend Virginia's Hampton University in the fall as a broadcast journalism major and Spanish minor, has received a total of $3, 982,708 in scholarship offers, including 17 full-rides.
With the goal to keep its students motivated toward academic success, Whitehaven started a Fortune 500 Club in 2006, mirrored after Fortune magazine's Fortune 500 list where its vision, mission and credibility is linked to scholarship offers .
"We just want to create a culture where it's cool to be smart," principal Hunter said.