— -- When Liz Oswald lost her engagement ring on her wedding day off the coast of Florida, she was understandably upset, but "the greatest of guys" came to her aid.
On Memorial Day, Liz Oswald and her husband were celebrating their wedding in the water off Tarpon Springs, Florida, when Oswald looked down and noticed her engagement ring was gone.
"We were all hanging out in the water, I looked at my hand and my ring was gone. It was pretty upsetting," she told ABC News today. "Our friends and family members started to search for it. After an hour we thought, let's make the best of the day and we'll worry about it tomorrow."
She contacted Suncoast Research and Recovery Club, a metal detecting club in St. Petersburg, and within five minutes they called her back, eager to help. On Thursday, three metal detecting club volunteers, including club president Tom Jones, climbed aboard Oswald's boat to start the search.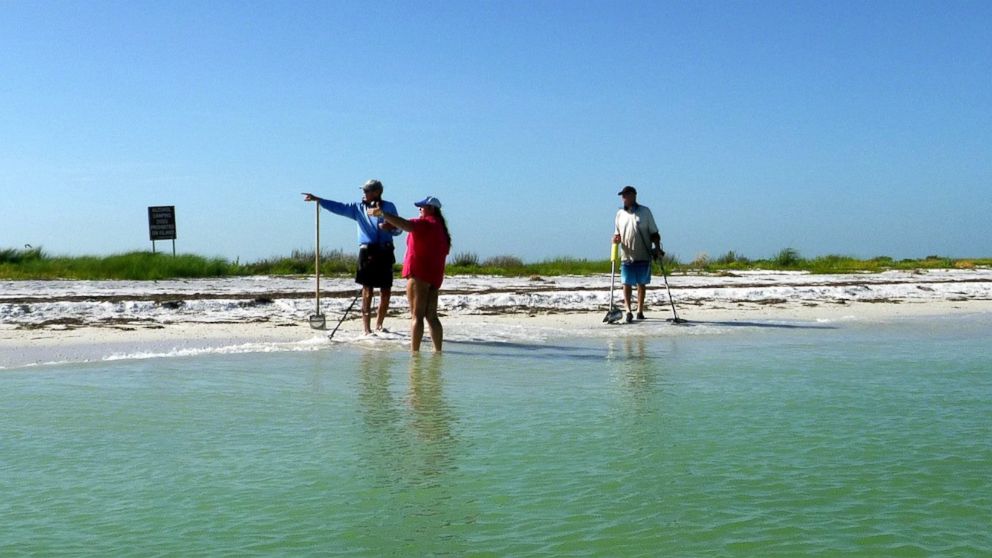 "I took them out on the boat to the spot... The area we were in was probably about the size of a football field," Oswald said. "The group helped me narrow it down."
The volunteers threw metal detectors into the water and walked through chest-deep water as they searched, Oswald said.
"The first hour and a half was pretty grim," she said. "But within two hours they found my ring."
"When we found it, she broke down and she cried," Jones told ABC News today. "She was just beside herself... She broke down and hugged me."
"It was amazing," Oswald said. "I was so excited I ran out into the water... They really are the greatest of guys."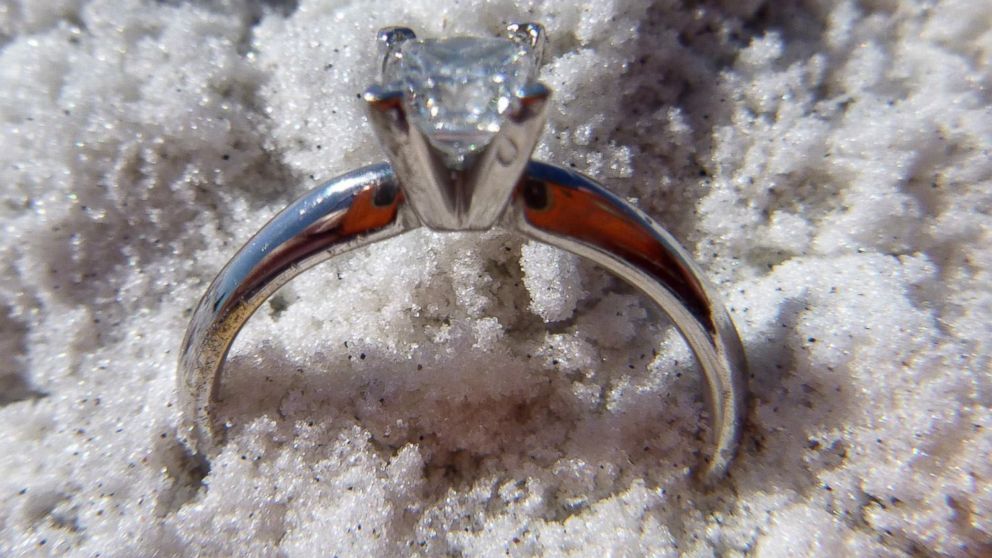 Oswald's husband was also delighted to hear the good news.
"He's very happy. He had been heartbroken for me because I was so upset about it," Oswsald said. "It's just a ring, we were just happy to be married that day... but I just felt really bad that I lost something he worked so hard for."
Jones said this was the 27th ring his metal detecting group has found this year.
"When I took over as president, me and the board decided we should use our talents to help people," Jones said. "We'll find wedding bands and engagement rings. If you think about it, it's much more than the price of the material. It's the commitment, it's that moment. You hate to send this off to be ground up and melted. Folks getting that memento of one of the greatest moments in their life. That's the satisfaction, if we helped them and made them happy."
And Oswald is certainly happy.
"They had no hesitation in helping me," Oswald said. "They never once asked for anything in return... They are kindest people you'll ever meet."