— -- Super Bowl spectators can expect massive security measures at the site of the big game in downtown Minneapolis, officials said.
The NFL's head of security, Cathy Lanier, said it was a challenge to carve a secure perimeter around U.S. Bank Stadium, which sits in the heart of Minneapolis near businesses and a major hospital. Chain-link fencing and concrete barriers will surround the venue on game day.
"Building out a secure perimeter took a little creativity," Lanier said at a press conference with law enforcement partners in Minneapolis on Wednesday afternoon.
Security screening at U.S. Bank Stadium, which the NFL said will be "significantly heightened," begins Sunday at 1 p.m. CT -- more than four hours before the title game kicks off. Lanier urged fans with tickets to arrive early and dress appropriately for the chilly weather.
"There's a lot of fantastic things you can do and see once you're in the stadium," Lanier said.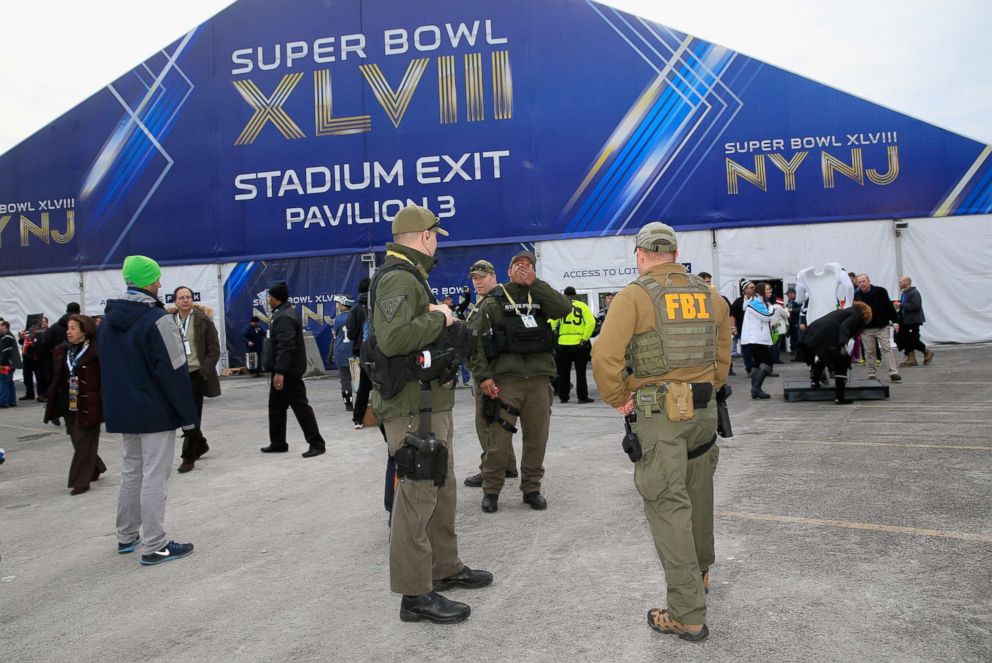 A contingent of local, state and federal authorities have spent nearly two years preparing for the level one national security event, the highest designation. Minneapolis Police Chief Medaria Arradondo, whose department is overseeing security, said his team has been closely monitoring incidents across the country and around the world in order to make necessary adjustments to the security plans.
"The Super Bowl has changed a lot since we last hosted this in 1992. Since then our world has changed," Arradondo said at Wednesday's press conference. "When incidents such as Las Vegas happen, we certainly look at our practices and protocols."
This year's Super Bowl will have the greatest deployment of federal resources yet due to the city's relatively small police department. Some 1,700 federal officials are supporting state and local law enforcement partners in Minneapolis. Additionally, the Minnesota National Guard has been activated and over 60 law enforcement agencies from around the state are sending officers. A 10,000-strong volunteer force has been trained to spot suspicious activity at this year's championship game.
"We're ready for anything that may come our way," Minneapolis Police Commander Scott Gerlicher said at the press conference. "It's about not just feeling safe, but making sure people are in fact safe."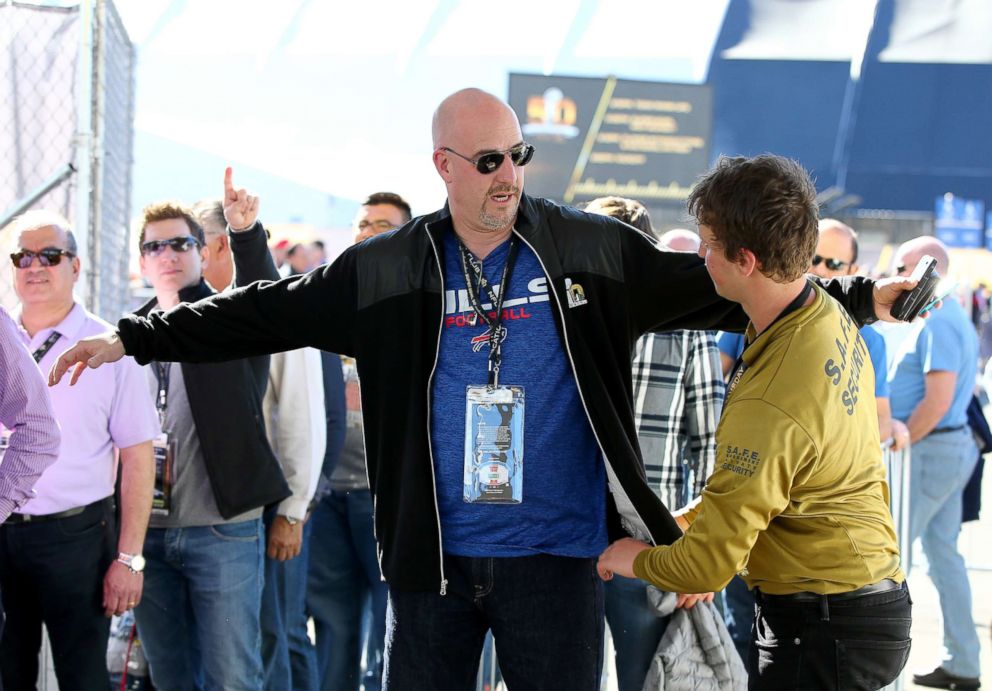 Leading up to and during game day, Minneapolis residents and visitors can anticipate increased police patrols, bomb-sniffing dogs, officers clad in tactical gear and helicopters overhead.
U.S. Customs and Border Protection's Air and Marine Operations patrolling the skies in Black Hawk helicopters will intercept any aircraft that flies too close to U.S. Bank Stadium during the Super Bowl.
"We want to keep the American people safe. We want the viewers to enjoy the day, relax and have the state of mind that someone's out there watching for potential targets," Michael Fuller, air interdiction agent with U.S. Customs and Border Protection's Air and Marine Operations, told ABC News in an interview Wednesday.
There will also be motion detectors, metal detectors, mobile command centers, the deployment of human trafficking and counterfeit merchandise teams as well as high-resolution security cameras around the city, according to Alex Khu, special agent in charge of Homeland Security Investigations in Minnesota and the federal coordinator for this year's Super Bowl.
"Our efforts are to make sure that it's a warm and inviting atmosphere. But make no mistake about it -- there are tons of watchful eyes from the law enforcement and public safety sectors," Khu said at Wednesday's press conference.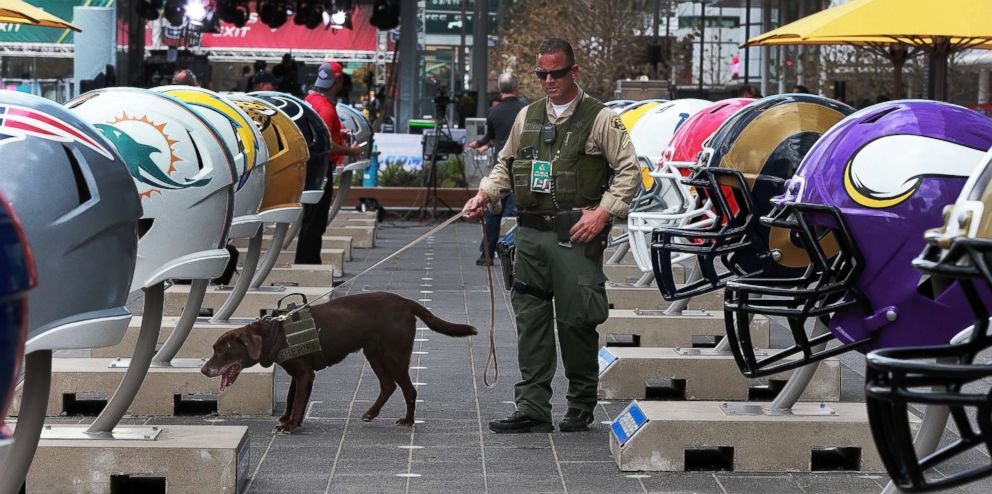 Homeland Security Secretary Kirstjen Nielsen, who was in Minneapolis on Wednesday touring the security operations in and around U.S. Bank Stadium, acknowledged that the Super Bowl venue, "due to its size and its scope," can be a soft target.
"As of today, there is no specific credible threat," Nielsen told reporters. "We'll continue to monitor."
Rick Thornton, special agent in charge of the FBI's Minneapolis Division, said the FBI's intelligence operations center will be the "nerve center" for Super Bowl security.
"The Super Bowl is about planning, preparation and partnerships," Thornton said. "We've planned, we've trained. It's game time for us. We are ready."
ABC News' Taylor Behrendt and T.J. Holmes contributed to this report.