— -- The Minnehaha Falls waterfall in Minnesota has frozen over as temperatures in the Midwest have plunged.
The Minnehaha Creek flows from Lake Minnetonka -- the biggest lake in the Twin Cities -- to the Mississippi River. The falls, located in Minneapolis, are a few miles from where the creek enters the Mississippi River.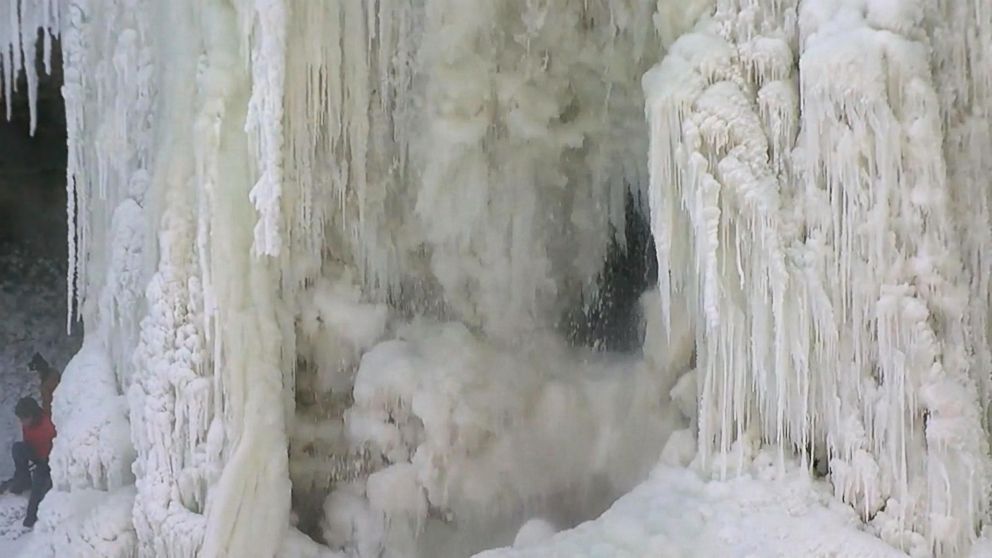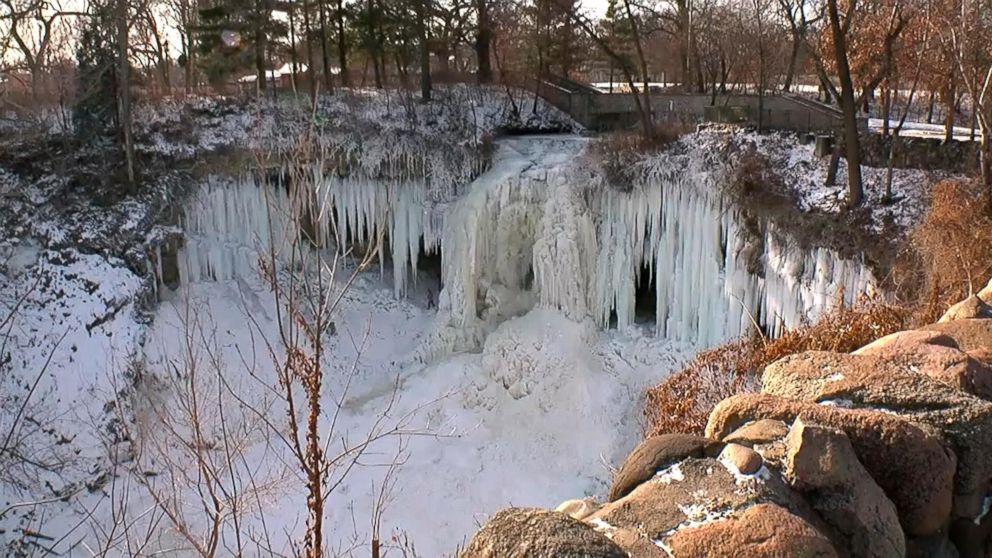 "Every year, in early winter, the falls freeze completely after the first arctic outbreak brings temperatures below zero," said ABC News meteorologist Max Golembo -- a Minnesota native.
"The falls usually stay frozen most of the winter until milder days in the spring melt the ice," Golembo said.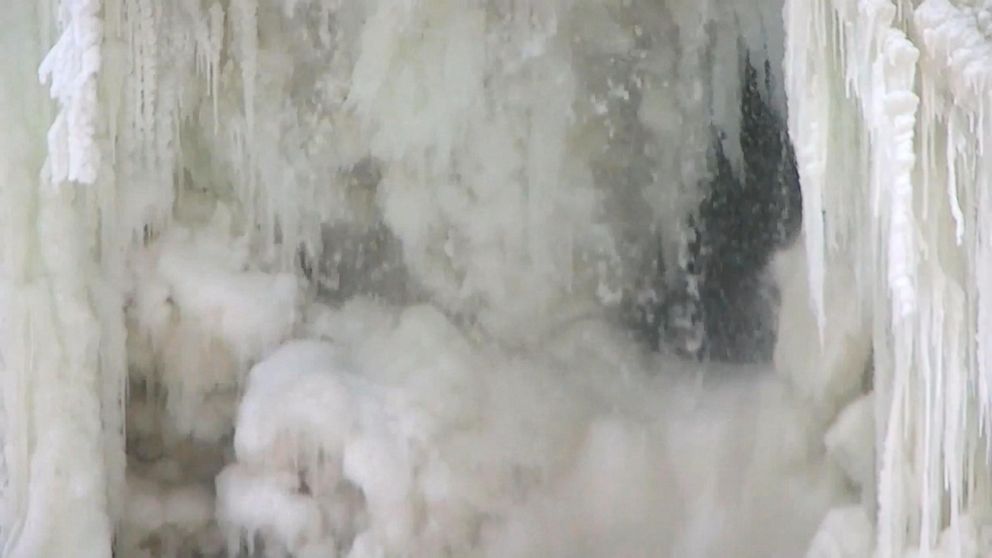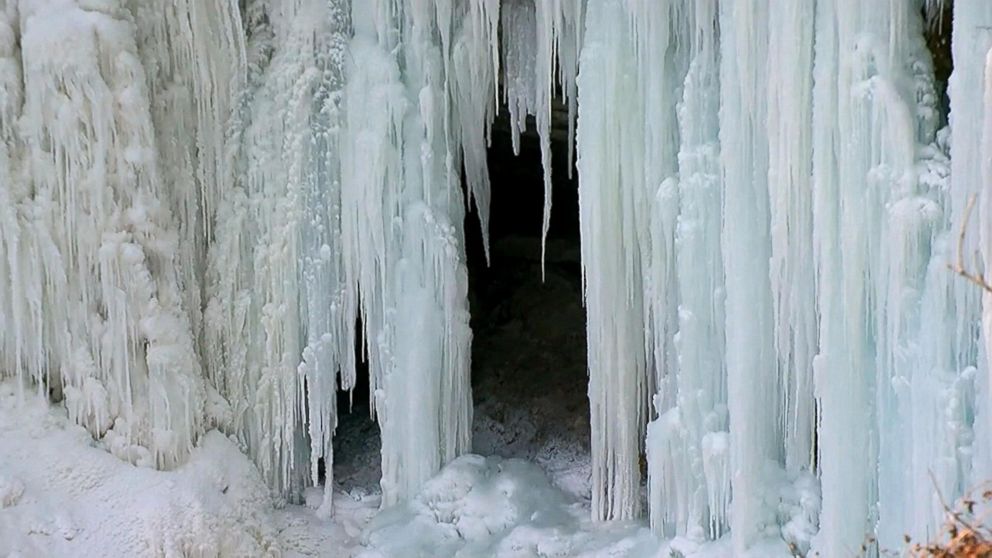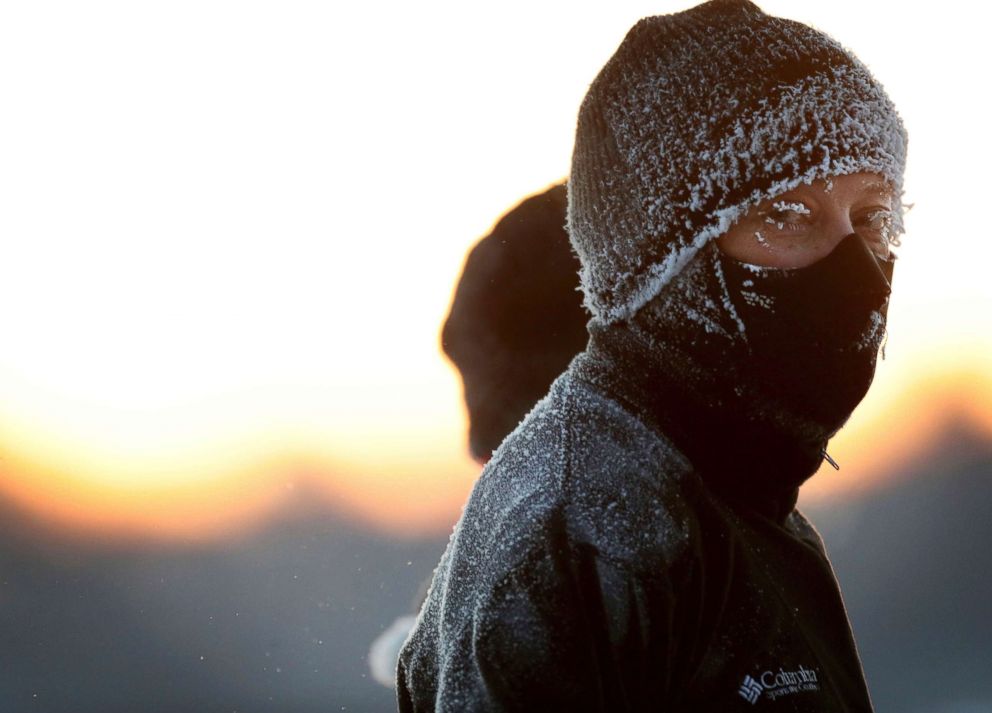 Bitter cold temperatures are sweeping from the Midwest to the East Coast.
When the ball drops on New Year's Eve, temperatures may reach minus-31 degrees in Minneapolis.