US man and girlfriend found dead in Belize were strangled, police say
The Atlanta man and his Canadian girlfriend were last seen on April 25.
— -- An American man and his Canadian girlfriend, who had been missing in the Central American nation of Belize, were found dead Monday afternoon in what police are now calling a murder.
Autopsies performed today on Drew DeVoursney, 36, of Atlanta and Francesca Matus, 52, of Toronto ruled that they died of strangulation, according to police.
A search party found their bodies in a village in the Corozal district, near the border with Mexico, according to Breaking Belize News.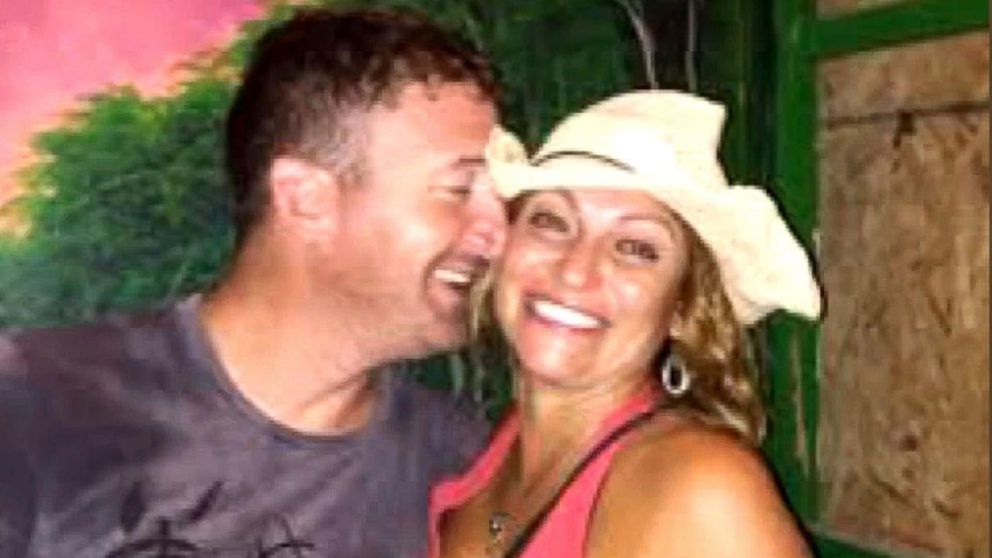 Police say they found their bodies in an "advanced state of decomposition," with what's believed to be DeVoursney's body on top of Matus' body. Both individuals had tape on their right wrists, but their wrists were not bound together.
Authorities have yet to release any information on possible suspects or motives in this incident.
Here's what we know about the pair's disappearance and death:
The two were reported missing by a friend
Joseph Milholen, a friend of the couple's, went to Matus' home in the Corozal district on Friday to take her to the airport, he told police. She had been scheduled to fly to Toronto.
Milholen told police in Belize that Matus was not home when he got there and her car was gone.
DeVoursney's bicycle, he said, was in her driveway.
Milholen told authorities that the last time he saw the two alive was on Tuesday, April 25, at Scotty's Bar and Grill in Corozal Town.
They were described by friends as being well-liked, according to a report by the Canadian Broadcasting Corp.
Car allegedly found in a field
Matus owned a white 1998 Isuzu Rodeo, which was found roughly 10 miles from Scotty's in a remote sugar cane field, according to Drew DeVoursney's brother David DeVoursney, who spoke to The Atlanta Journal-Constitution about the case.
DeVoursney had been expected to fly home to Atlanta later this week, according to the paper.
His brother told ABC Atlanta affiliate WSB-TV before Monday's discovery that what happened to the couple at the bar "is a complete mystery."
3 countries involved
In addition to Belize, two other countries have been pulled into the mystery because of the nationalities of the deceased.
Global Affairs Canada, a department of the Canadian government, previously told ABC News that it was aware of reports of a missing Canadian citizen in Belize and that it was providing consular assistance to her family and was in contact with local authorities.
The U.S. State Department says it is closely monitoring the local investigation into DeVoursney's death.
"We can confirm the death of a U.S. citizen in the Corozal District of Belize on May 1, 2017," a State Department official said in a statement. "The U.S. Embassy in Belmopan stands ready to provide all possible consular assistance. Out of respect for the families during this difficult time, we have no further information to share."
DeVoursney is a former Marine who completed multiple tours of duty in Iraq, according to the Journal-Constitution.
ABC News' Catherine Thorbecke, Kirit Radia and Anne Laurent contributed to this report.