— -- An Alabama woman who was missing for at least 36 hours after a car crash was miraculously found by rescuers Sunday morning, authorities and her family said.
Lisa Holman's vehicle was found wrecked Friday sometime after 9 p.m. off CR 36 between Bent Creek Drive and Brasher Road in Pelham, Alabama, just outside of Birmingham, Shelby County Sheriff's Office told ABC station WBMA.
But the 45-year-old Shelby County woman was nowhere to be found.
That's when authorities and volunteer rescue teams launched a desperate search to find her.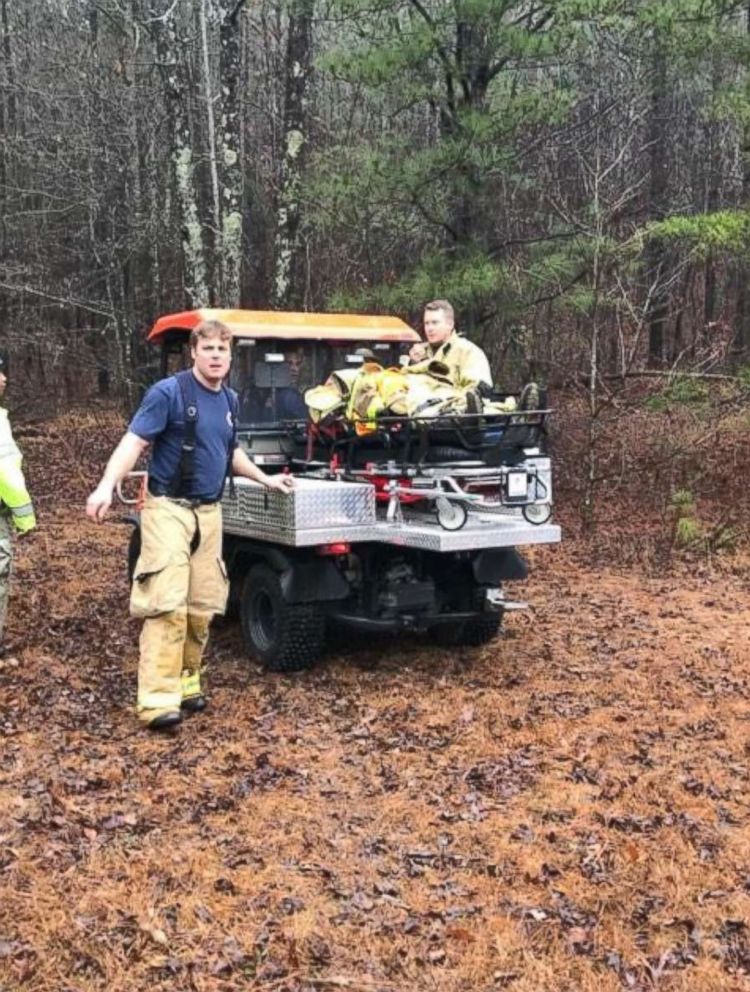 Emergency responders even used a drone to help in the search.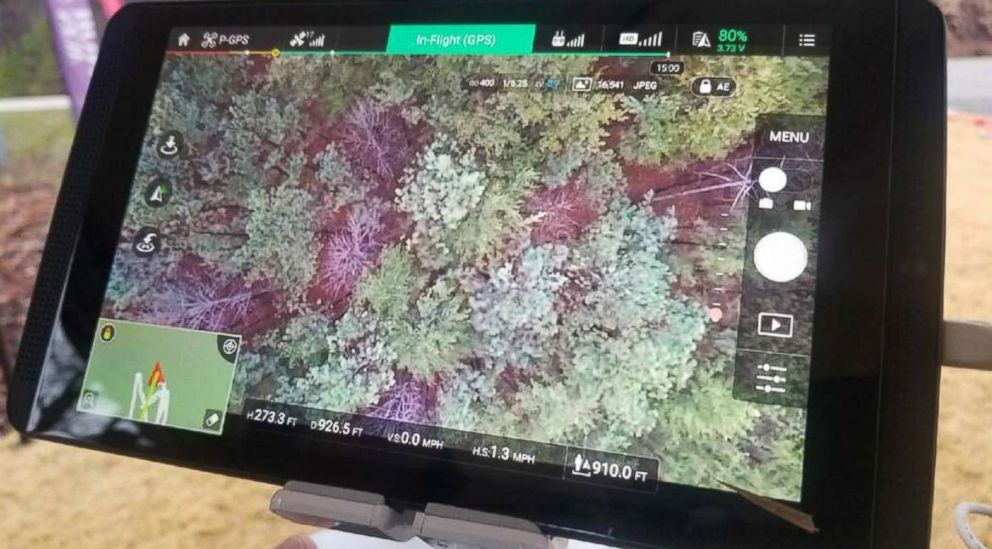 Holman remained missing all day Saturday, though, and authorities had to suspend the search.
But Sunday morning, the Pelham Police Department released a statement saying she'd been found in the woods -- alive and well, but for some broken bones.
"While we are still working to piece together the events of the past few days, we do want to let you know Ms. Holman was alert when we found her, and she was able to walk out of the woods to medical professionals standing by to treat her," said Police Chief Larry Palmer.
Holman's family said in a statement that her toughness helped her fight through her injuries and stay alive.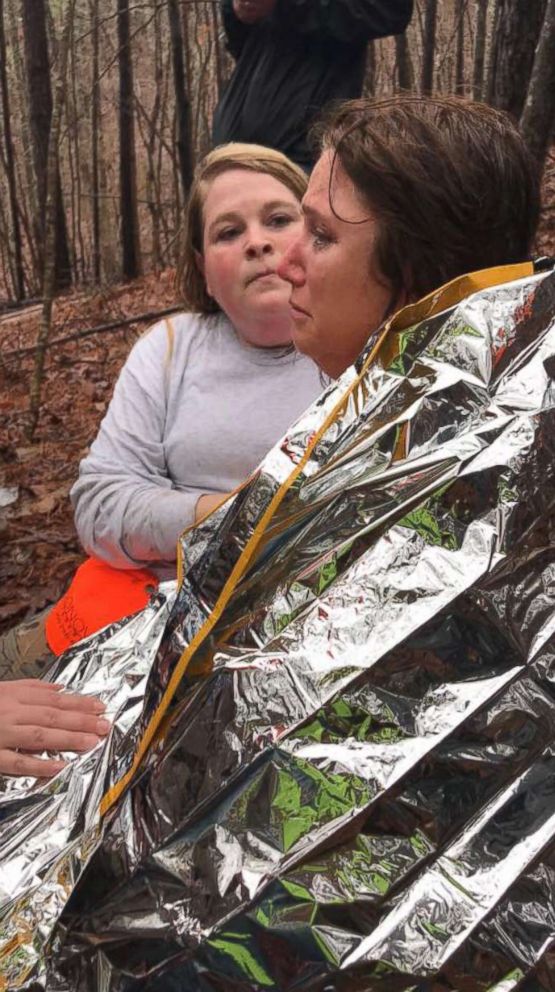 "Her ability to withstand these injuries, the weather conditions, and the length of time in the woods is a testament to her resiliency," they said.
They also thanked everyone who chipped in trying to find her.
"Needless to say, the last two days have been very emotional for our family," the statement read. "Lisa's rescue Sunday morning was definitely an answered prayer.
"We would like to express our deepest gratitude to the coordinated effort provided by the Pelham Police Department, Pelham Fire Department, and the Shelby County Sheriff's Office," it continued. "They led this rescue mission not only with determined tenacity, but also with true compassion."
The family thanked the hundreds of volunteers -- some of whom found Holman Sunday morning -- for their efforts, too.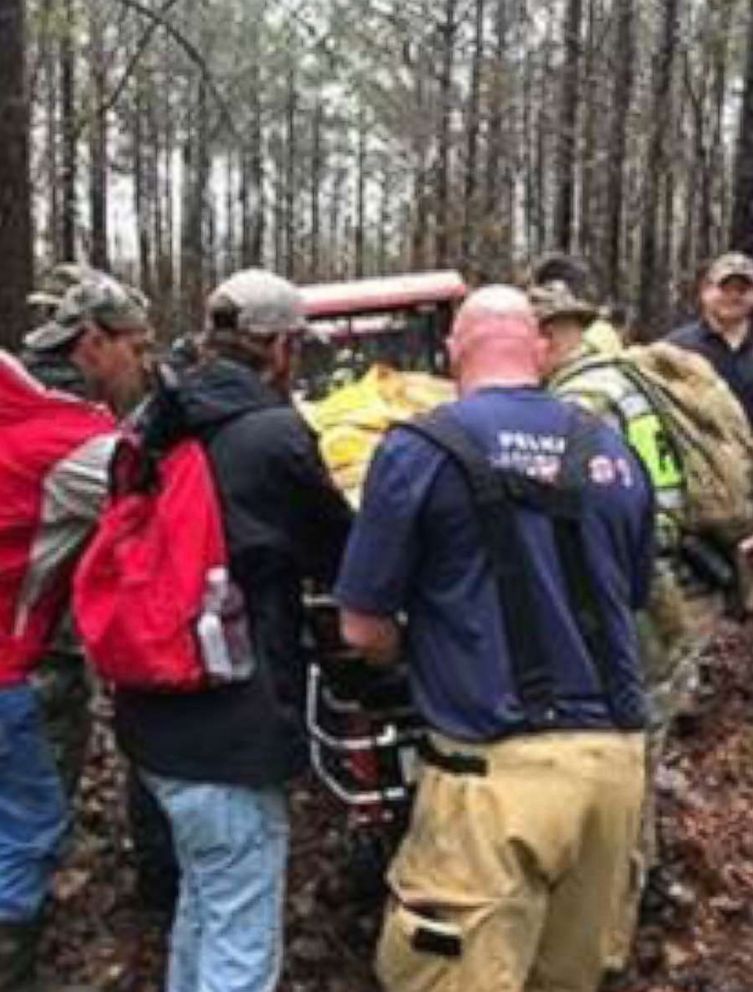 "A true community effort and genuine concern for one of our own," Pelham Police told ABC News. "One man literally gave her the shoes off his feet to walk out while he walked out barefoot."
Police were still investigating, trying to determine what happened to Holman.