— -- A Maryland mom's final act was trying to protect her sons with her own body after a private jet crashed into their home and erupted into flames, officials said.
The bodies of Marie Gemmell, 36, her infant and her 3-year-old son were found in the family's second-floor bathroom in Gaithersburg, Maryland, after the crash on Monday.
"The way they found them, it looked like she was trying to shelter them from the smoke and fire," Montgomery County Police Capt. Paul Starks told ABC News today.
"You think you're safe in your house," he said. "You have a baby six weeks ago and you're staying home. ... Unbelievable."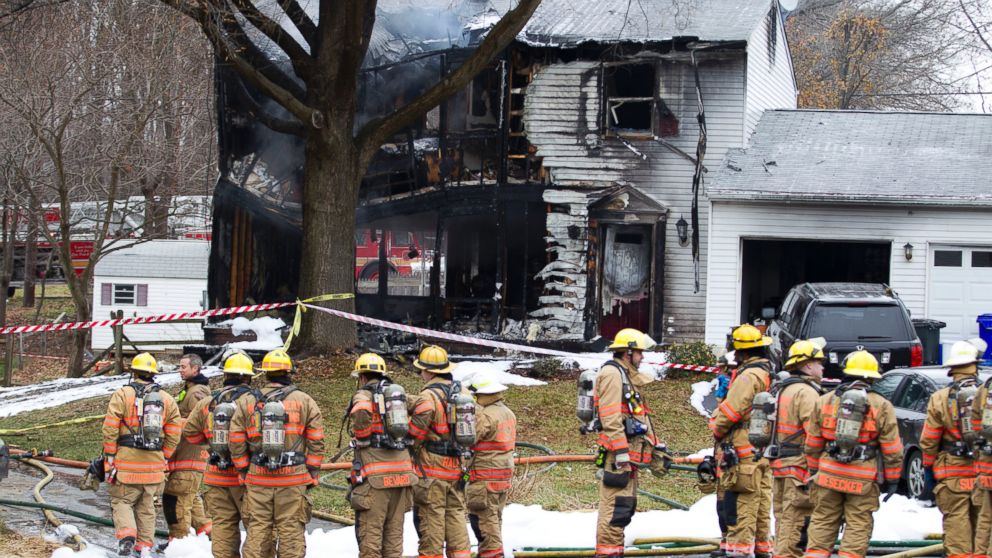 Gemmell's husband, Ken Gemmell, and their oldest child, 5, were not home when the jet crashed, authorities said. Ken posted a message about his wife and sons' death on Facebook today.
"No words can describe the enormity of our loss and sadness over yesterday's tragedy," he wrote. "We lost Marie, the love of my life and college sweetheart, and our two young, innocent and joyful sons -- a loss that no person should ever endure."
He thanked friends and supporters and asked for privacy "so I can provide my daughter with some degree of normalcy as we try to re-build."
The plane was heading to the Montgomery County Airpark a mile away when it crashed and exploded into pieces, officials said. One of the wings, which had fuel inside, catapulted into the Gemmell's home, erupting into flames.
Two other homes were also damaged.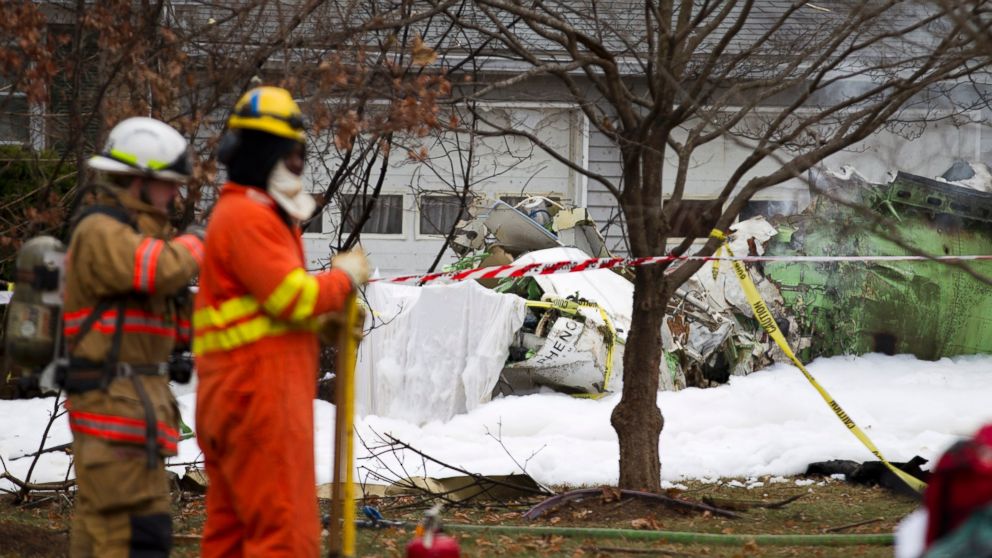 All three people aboard the jet, coming from Chapel Hill, North Carolina, were killed. Dr. Michael Rosenberg, founder and CEO of a clinical research organization in North Carolina, is among the victims, according to a statement from Health Decisions. Authorities have not released the names of the other two victims.
A GoFundMe page for the Gemmell family has raised nearly $250,000, and supporters flooded the Facebook page of Ken Gemmell.
The National Transportation Safety Board is investigating the crash and has recovered the jet's data recorders.
There is no evidence that birds caused the crash, authorities said today. The NTSB is looking at whether the pilot maintained adequate airspeed before planning to land.