— -- A 35-year-old mother and attorney from Colorado died this week while rescuing her 2-year-old son, who fell overboard in a Utah lake, according to authorities.
The tragic accident happened this past Tuesday, when the mom had been boating with her family at Lake Powell in Glen Canyon National Recreation Area, according to a National Park Service (NPS) news release on the same day.
At one point, the 2-year-old boy suddenly fell overboard, and his mother -- identified by family and friends as Chelsey Russell -- immediately jumped into the lake.
Russell held her son above the water until her brother, who was in another boat, came by and pulled them out, the NPS said. The 2-year-old was OK and in stable condition but flown to a nearby medical center in for a precautionary medical evaluation.
But Russell was unconscious when she was pulled from the water. CPR efforts were immediately started on the boat, according to a news release on Tuesday from the San Juan County Sheriff's Office in Utah. Responding park rangers continued resuscitation efforts but were ultimately unsuccessful, the NPS said. It added that the "cause of death is presumed to be drowning, but is pending coroner's confirmation."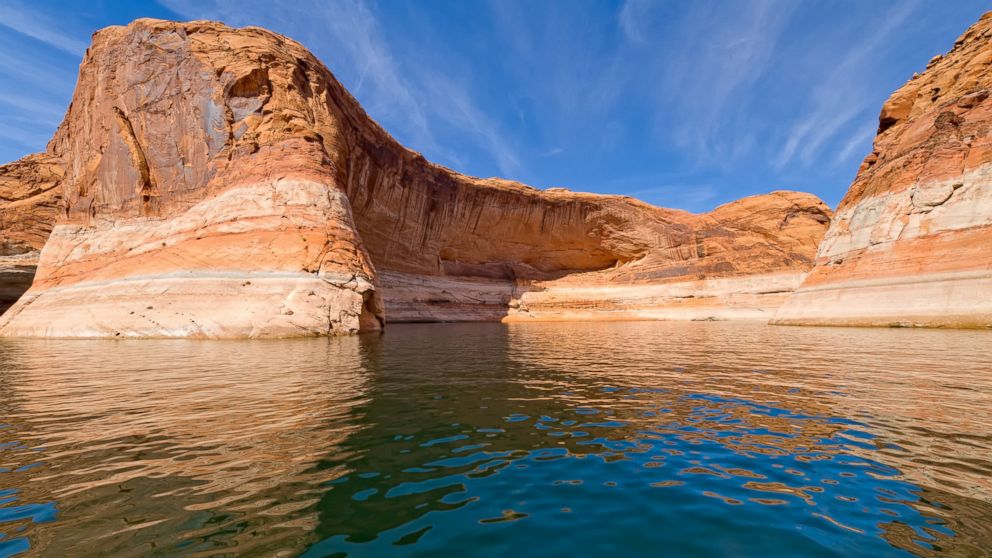 However, a colleague of Russell's who has been in touch with the family told ABC News today that the cause of death was heart failure.
A spokeswoman for the Utah Department of Health, which runs the Utah Medical Examiner's Office, referred ABC News' requests for information about the cause of death to the San Juan County Sheriff's Office.
A spokeswoman at the San Juan County Sheriff's Office told ABC News that the sheriff, who is responsible for handling media inquiries, was not available today to provide additional information outside of the press release issued Tuesday.
Park officials said Russell's death was the sixth fatality in the Glen Canyon National Recreation Area this year.
"A common denominator in more than 120 fatalities at Lake Powell in the last decades is that victims were not wearing life jackets," said Meri Sias, acting chief ranger at Glen Canyon National Recreation Area, in the NPS news release. "While life jackets are required for children 12 years of age and under, all boaters on Lake Powell are encouraged to wear life jackets."
Another park official said that there "are no words to convey the tragedy of losing a loved one like this."
"Our hearts are with the family and friends of the victims during this time of unexpected pain and loss," said Teri Tucker, acting superintendent for Glen Canyon National Recreation Area, in the news release.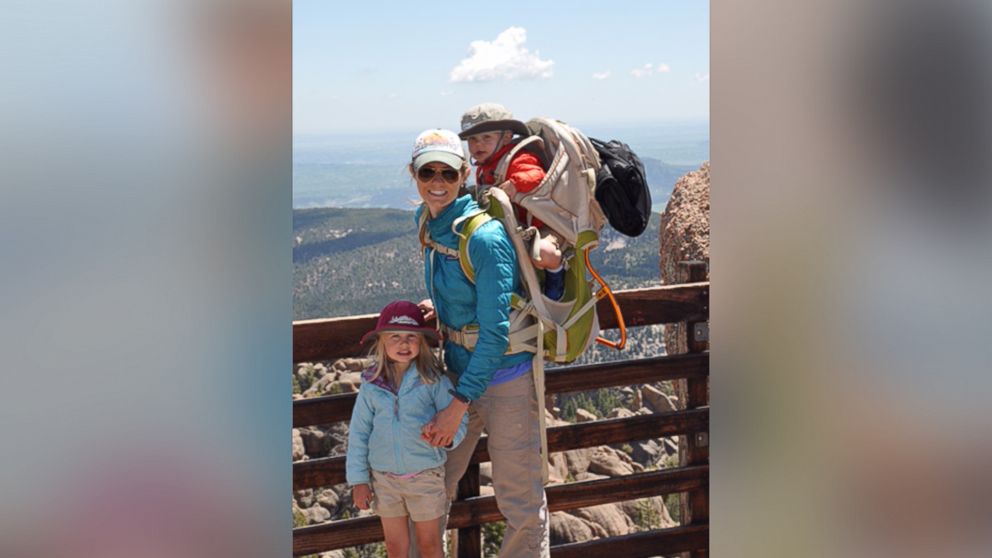 Russell's family is "still pretty devastated" and isn't responding to media requests for comment today, according to Amy Seneshen, managing partner at Welborn Sullivan Meck & Tooley, P.C. -- the law firm where Russell worked at as an associate attorney.
Seneshen told ABC News today that the firm has been in contact with the family and that Russell's 2-year-old son "is doing great."
Russell "was a superstar in every aspect of her life," Seneshen said. "She was an incredible mom, a tremendous legal talent, a great athlete and a friend to everyone who knew her. She will be sorely missed by everyone here."