A Massachusetts family's outing to the White Mountains of New Hampshire turned tragic when a 10-year-old boy slipped into a swift river and his mother drowned after she jumped in to attempt to save him, authorities said.
The mother, 44-year-old Melissa Bagley, died in the arms of her husband, a Massachusetts police officer, as he tried to revive her, according to a statement released by the New Hampshire Fish and Game Law Enforcement Division.
The Everett, Massachusetts, Police Department posted a photo of Melissa Bagley on its Facebook page and issued a statement confirming her husband is Everett Police Lt. Sean Bagley.
Melissa and Sean Bagley, their three children and a family friend were on a family outing in the White Mountains National Forest when tragedy struck, according to the Everett Police Department statement.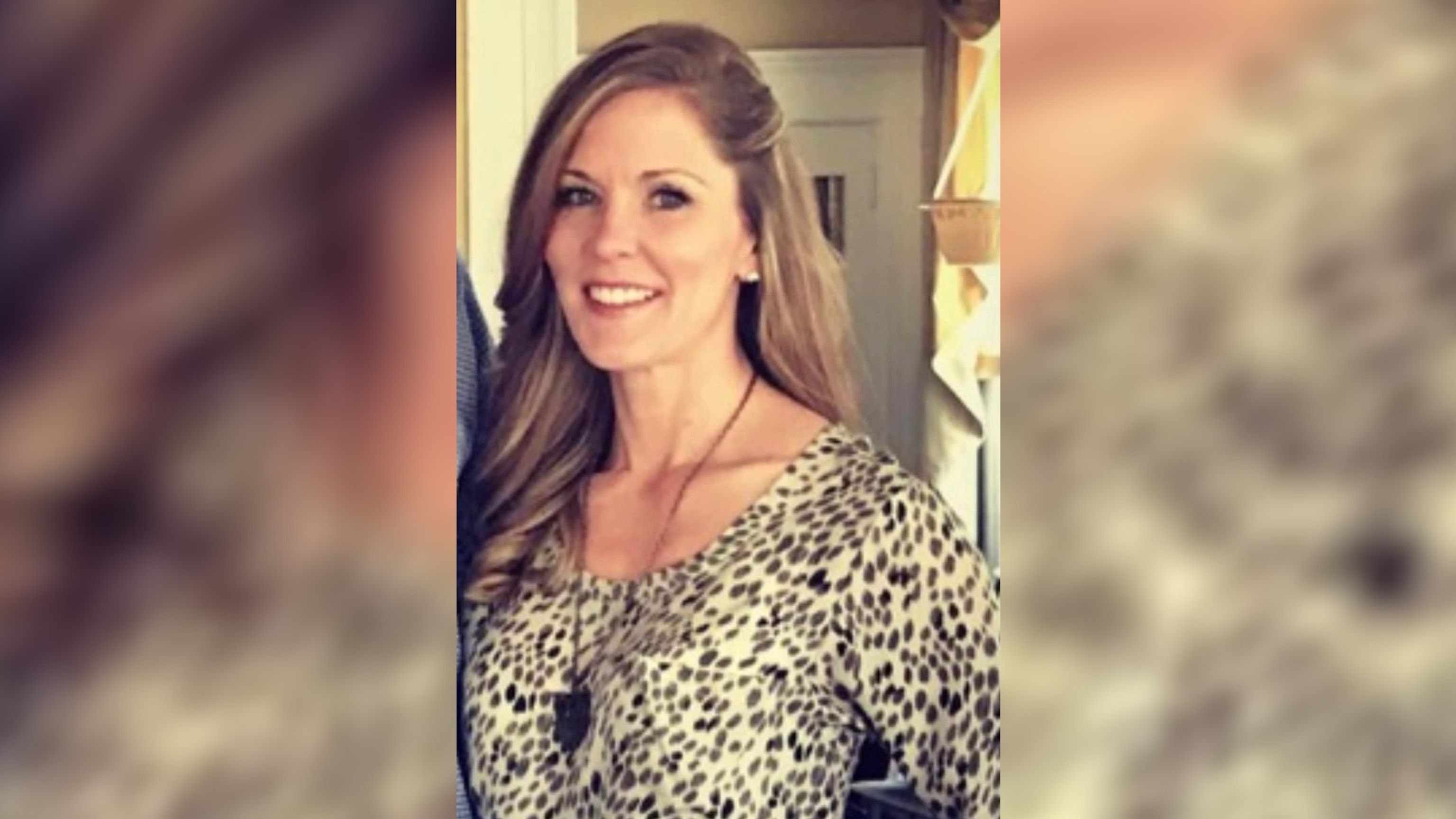 The deadly incident unfolded Tuesday afternoon at the popular Franconia Falls in Lincoln, New Hampshire, when Bagley's 10-year-old son slipped and fell into one of the pools near the falls, according to the state Fish and Game Law Enforcement Division statement.
"He could not get out of the pool as it was a fast, circulating current. The mother jumped into the river to help her child and began to immediately have trouble," according to the statement.
The two other Bagley children, one an 18-year-old, dove into the water in an attempt to rescue the mother and brother, officials said.
"They were able to get their brother out of the water, but in doing so, another brother became lodged in the boulders and could not escape," according to the statement.
Sean Bagley also dove into the water in a desperate attempt to find his wife, officials said.
"He eventually found her on a rock and immediately began CPR. Unfortunately, she was unable to be revived," according to the Fish and Game Law Enforcement Statement.
Sean Bagley then went to his 18-year-old son who was wedged in the boulders and was able to pull him to safety, authorities said.
"He went back to his wife's location and waited for personnel to arrive," according to the statement.
State Fish and Game Department (NHFG) officials said they received an SOS text to their 911 dispatch center from someone at Franconia Falls at about 4 p.m. on Tuesday reporting that a hiker required assistance. The SOS was followed by another text reporting that a person was trapped and there were multiple people involved, officials said.
"Unable to confirm the events due to a lack of cell phone coverage at Franconia Falls and the Lincoln Woods trailhead, NHFG requested Lincoln Fire Department respond," according to the law enforcement statement.
Firefighters 3 1/2 miles away used an all-terrain utility task vehicle to reach the falls and conservation officers also raced to the scene on all-terrain vehicles.
As the rescue crews were nearing the falls, they encountered a hiker running out of the Lincoln Woods trailhead to find help, officials said. The hiker was able to direct the rescue crews to where the emergency was unfolding, officials said.
Friends of the Bagleys in their hometown of Lynn, Massachusetts, said they were not surprised to hear of Melissa Bagley's bravery.
"That's so her, " Barbara Chaney, a neighbor of the Bagleys told ABC Boston affiliate WCVB-TV. "I mean, she would not hesitate to go into harm's way to save her son."
Everett Mayor Carlo DeMaria released a statement praising Melissa Bagley's attempt to save her child.
"As a parent, I know that there is nothing that any parent wouldn't do for their child," DeMaria said. "Melissa did everything she could to protect her children and her family."