— -- The mother of a 10-year-old girl with cerebral palsy who was detained by Border Patrol agents after undergoing surgery is fighting to get her back.
After undergoing gallbladder surgery Tuesday, federal agents refused to release Rosa Maria Hernandez back to her parents, sending her instead to a children's shelter in San Antonio, Texas, that her family said is not equipped to care for her, according to the attorney representing the mother.
"It's painful for me to know that my daughter is there and I can't help her," Felipa De La Cruz said today through a translator. "I would like to have her near me so I could be the one who is helping her and supporting her right now when she needs me the most."
"But it's difficult -- when I start to think about her, I start to get sad and I start to become desperate," De La Cruz added through tears on a call with reporters.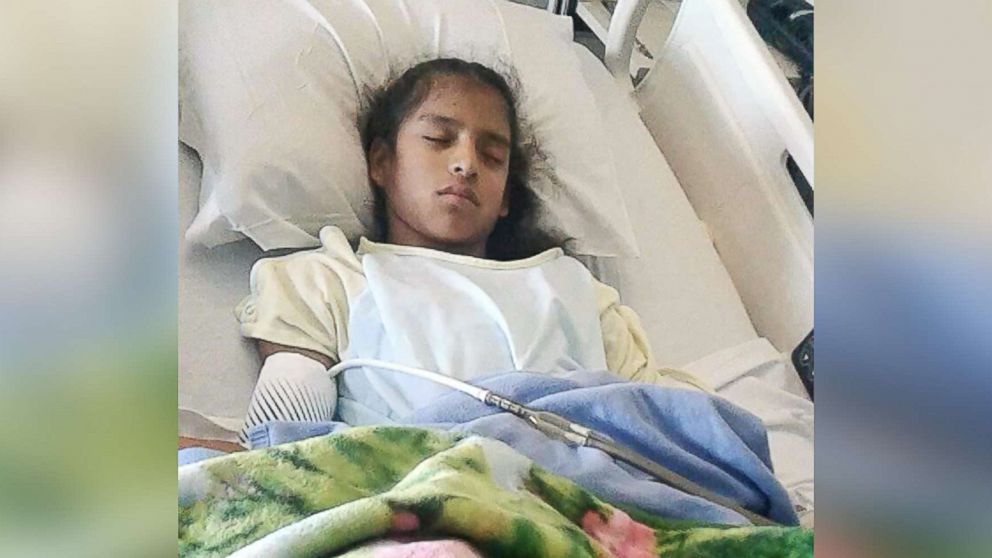 De La Cruz said she and her husband came to the U.S. in 2007 to give their children better opportunities and obtain better medical care for Rosa Maria, who was three months old at the time.
On Tuesday, Rosa Maria was traveling with her cousin, a U.S. citizen, from Laredo, Texas, to Driscoll Children's Hospital in Corpus Christi when the vehicle was stopped at an interior border checkpoint, the family said. De La Cruz had not traveled to the hospital with Rosa Maria because of her own immigration status, an attorney from the American Civil Liberties Union said.
When Border Patrol agents discovered that Rosa Maria was not in the U.S. legally, they accompanied the ambulance to the hospital and stayed outside of her room while she recovered from surgery, according to an attorney for the family. They then refused to release her to her parents and referred her to the Office of Refugee Resettlement (ORR), which placed her in a children's shelter, the attorney said.
Undocumented children are held in custody by ORR, which is run by the Department of Health and Human Services (HHS).
"As a matter of policy, in order to protect the privacy and security of the unaccompanied alien children (UAC) referred to the U.S. Department of Health and Human Services (HHS), HHS does not identify individual UAC and will not comment on specific cases," the Administration for Children and Families at the U.S. Department of Health and Human Services said in a statement.
Both the mother and daughter are undocumented, according to the ACLU.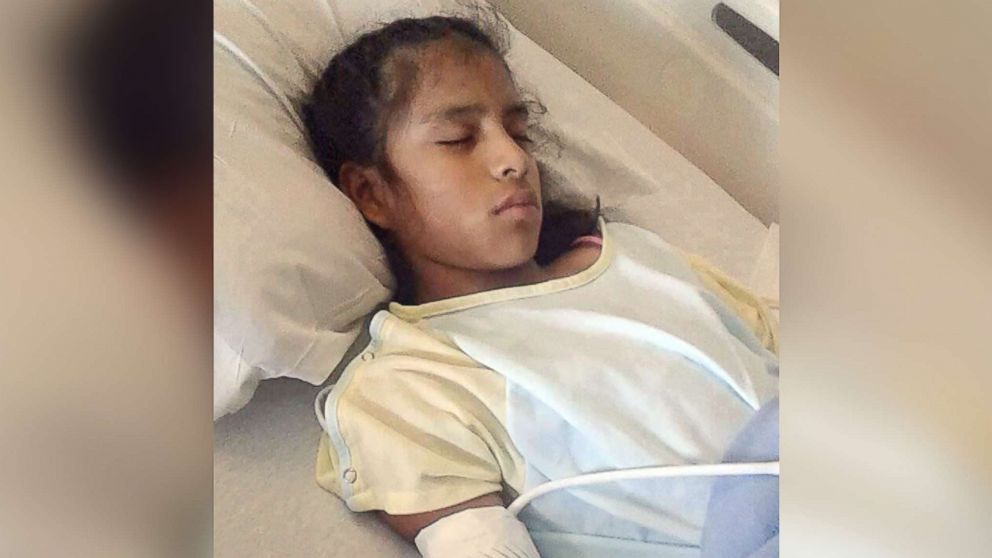 "It's stunning that federal agents would be waiting outside the hospital room of a 10-year-old girl with cerebral palsy," Rep. Joaquin Castro, D-Texas, said today. "This apprehension occurred despite the fact that the sensitive locations policy is still in effect."
Customs and Border Protection consider hospitals and other medical treatment facilities to be "sensitive locations" where enforcement actions "should generally be avoided, and require either prior approval from an appropriate supervisory official or exigent circumstances necessitating immediate action."
According to Customs and Border Protection, Border Patrol agents encountered her at the checkpoint, and due to her condition, escorted her and her cousin to a Corpus Christi hospital where she could receive appropriate medical care.
"Per the immigration laws of the United States, once medically cleared, she will be processed accordingly. The Mexican Consulate has been advised of the situation by Laredo Sector Border Patrol," said a CBP spokesperson in a statement.
It is not clear whether there is a deportation order against Rosa Maria at this time.
The family has also expressed concern that the children's shelter where she is being kept is not equipped to care for her medical needs. Leticia Gonzalez, the attorney for Rosa Maria's family, said her hospital discharge papers state she should be cared for by her family. Gonzalez said Dr. Haroon Patel has been able to see Rosa Maria at the shelter, but not her primary care doctor. Patel signed discharge papers saying Rosa Maria should see her primary care physician within three days of her surgery.
"In the best interest of the patient, it is recommended that she is discharged to a family member familiar with her needs," Patel wrote in the discharge papers, according to Gonzalez.
Immigrants' rights advocates and the ACLU are working to reunite Rosa Maria with her family. Rosa Maria's grandfather is a legal permanent resident, the family's attorney said.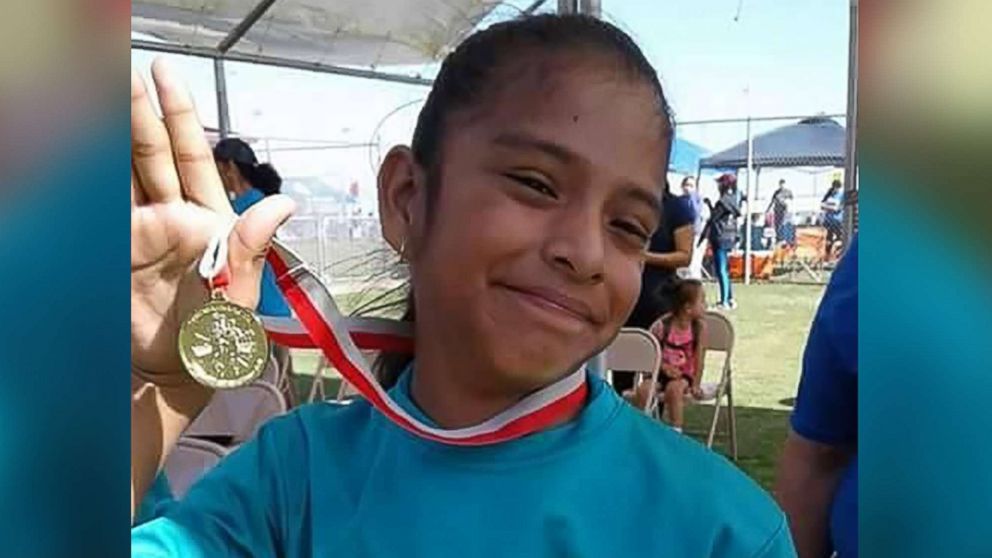 "We are outraged that this administration and Border Patrol would go after a vulnerable child like Rosa Maria," said Astrid Dominguez, ACLU of Texas' policy strategist for immigrant rights. "Rosa Maria should not spend one more day without her parents, who are the best people to take care of her."
De La Cruz said that she spoke with Rosa Maria in a video call and that her daughter does not understand why she can't go home.
"I feel more at ease now that I have seen her [on the video call], but they ask her if she understands what is happening, and she says no," De La Cruz said. "She told me that she misses me. I told her when she called me to be more at ease, that she is only there because she was recovering. And when she is recovered, she could come home with me. And she told me, 'OK, mommy.'"