April 14, 2014— -- The 14-year-old boy shot dead by a former KKK leader on Sunday was on his way to try out for a Kansas City singing competition, his heartbroken mom said today.
"He's been wanting to try out for three years," Mindy Corporon said at a news conference, a day after her son and father were killed outside a Jewish community center in Overland Park, Kansas. "He was dressed in a coat and tie and black shirt, and a hat."
Among the songs her son Reat Underwood, a freshman at Blue Valley High School, was prepared to sing was, "You Will Miss Me When I'm Gone," she said.
Jewish Center Shooting Classified as a 'Hate Crime'
Suspect ID'd as Former KKK Leader
Suspect Frazier Glenn Cross also allegedly shot and killed the boy's grandfather, Dr. William Lewis Corporon, 69, who was taking Reat to the audition.
"I waited for my dad to pick him up and make sure everything was OK, and I had him sing one more time, and I got to kiss him and tell him I loved him," Corporon said of the last time she saw her son alive.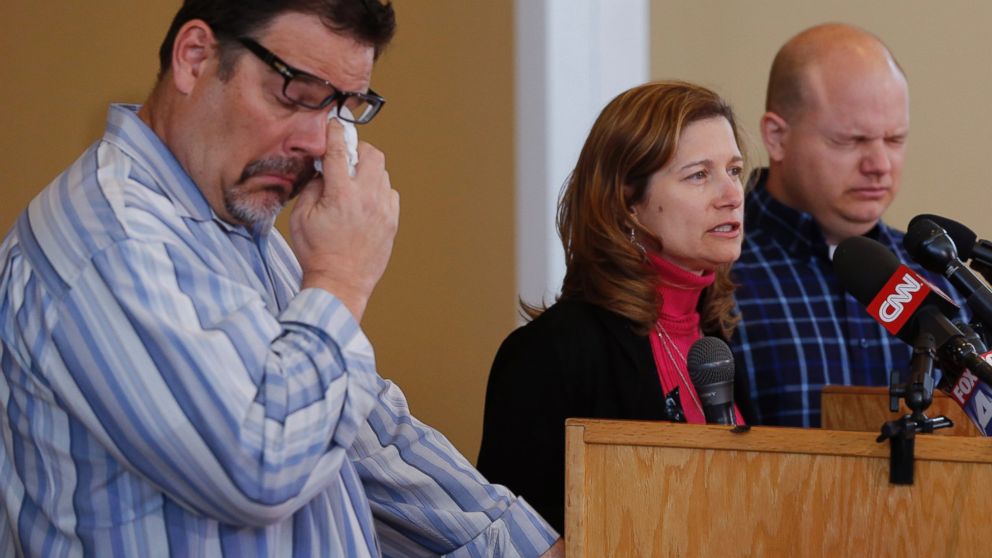 She showed up to the Jewish Community Campus after a lacrosse game she was attending got canceled because of weather, and immediately saw her dad's truck in the parking lot, with the doors open.
Both her father and son were dead on the ground.
"I feel confident in what I heard, that they didn't feel anything, they didn't know what was coming," Corporon said. "They were ambushed."
Less than 24 hours after Cross allegedly opened fire at the community center and a nearby Jewish senior center, killing one other person in his hate-filled rampage, the grief-stricken mom showed signs of strength.
"It was a horrible act of violence and my dad and my son were at the wrong place at the wrong time for a split second," she said. "We want something good to come out of this, we don't know what that's going to be, so we want people to let us know if they think something good has come."
Corporon, whose family is not Jewish, said her son had signed up to be an organ donor when he recently got his driver's permit.
"He was with us for a wonderful 14 years, he had a really full life for a 14-year-old and we're very blessed," she said.
Her brother Will Corporon also spoke about losing his father and nephew.
"All it takes is an idiot with a gun," he said of the senseless shootings.
"That idiot completely knocked a family to its knees for no reason. My dad should be seeing patients today at his work. Reat would have been in school today studying and being with his friends. There's no reason, no reason for this. It's just a tragedy."